Accento Overdose by Xerjoff is an unisex floral fruity fragrance released in 2019, created by Christian Carbonnel.
For someone not a fervent follower of Xerjoff House, the Overdose variant of the popular Accento gave me pause, reconsidering my stance on certain niche brands.
My readers are accustomed to my prevailing opinions on the surge of new, overly popular niche houses that churn out uninspiring fragrances annually.
In recent times, I've wearied of this pattern and begun delving into overlooked releases from the past.
Consequently, I approached this flanker skeptically, anticipating another lackluster scent devoid of character.
However, my expectations were wrong. To such an extent that it potentially reshaped how I perceive all that's novel, deeming it unworthy of sampling.
Xerjoff Accento Overdose in three words: BEST – XERJOFF – PERFUME
Affiliate Disclosure: As an Amazon Associate I earn from qualifying purchases. Purchasing via provided links/banners comes at no additional cost to you. Scent Grail only recommends products and/or services that are insightful and helpful to readers. For more info please read Affiliate Disclaimer.
Here's a story of how we sometimes get things wrong and judge a book by its cover.
Fragrance Information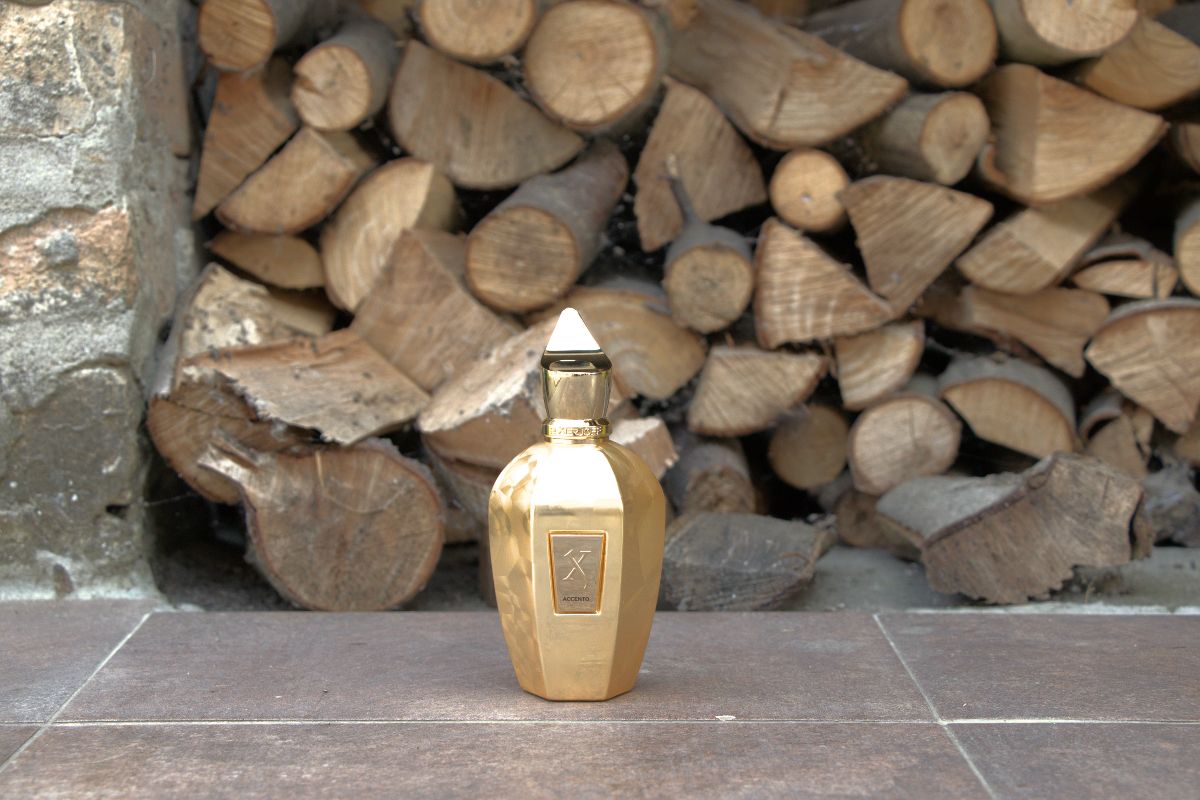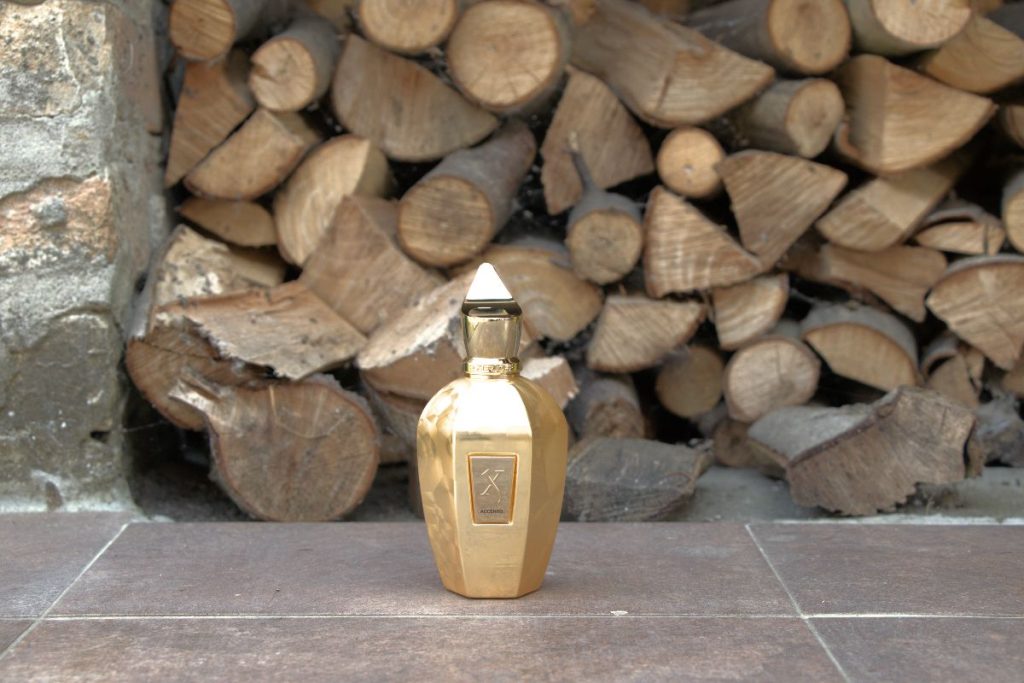 Xerjoff is a prominent name in the world of perfumery, founded in Turin in 2007 by Sergio Momo and Dominique Salvo who aimed to complement the most affluent global lifestyles with the most luxurious raw materials.
Xerjoff Group perfumes are a mix of Italian style, tradition, and innovation with raw materials sourced from around the world with an unforgettable olfactory experience manufactured in Italy.
Since its inception, the brand relaunched the 1888 house of Casamorati, and until recently was the owner of Sospiro.
Some of their perfume collections include JTC – Join The Club, 1861, Shooting Stars, Oud Stars, and more.
Perfumes and products of Xerjoff Group can be found at many mono-brand boutiques all across the world in cities such as Monaco, Milan, Lisboa, Dubai, Zagreb, and many more.
Accento Overdose Story
Created by Italian master perfumer Christian Carbonnel, Overdose is a flanker of 2019 Accento.
With this release, the perfumer aimed to extend the original chypre floral formula, making it more unisex by incorporating even higher-quality ingredients.
While maintaining a floral-fruity composition, Christian introduced additional fruit notes, integrated aldehydes, and completed the fragrance with green and eucalyptus accords.
The fragrance is available in a 100ml Eau de Parfum size through the official webshop and numerous high-end niche retail stores, priced at approximately 350.00 USD.
Perfume Theme
A note from the brand: "Fruity and aromatic, Accento Overdose has been crafted using an innovative molecule that amplifies its olfactory notes.
Accento Overdose by Xerjoff opens to fruity, green top notes, with a fresh heart of eucalyptus and Mediterranean pine which offers an elegant edge.
A gorgeous base accord of Egyptian jasmine and Bulgarian rose cements the opulent character of Accento Overdose.
Rich and mysterious, the V Collection by Xerjoff celebrates the tactile beauty of velvet. Soft and intense, each scent is evocative of pure luxury."
Notes and Classification
PERFUME NOTES
Top notes: Fruity Notes, Green Accord, Aldehydes
Heart notes: Egyptian Jasmine, Lily of the Valley, Bulgarian Rose
Base notes: Eucalyptus, Pine
Perfume Presentation
If there is something I adore from this brand, it's their fragrance presentations which are different from everything else on the market.
The exterior of the Overdose presentation box follows what's inside with golden hues and brand motifs all around the packaging.
With these rich textures, intricate patterns, and luxurious finishes, the box immediately hints at the indulgence enclosed within.
The primary colors of gold, white, purple, and black may not provide a clue about the fragrance's actual scent, but they undoubtedly capture the eye.
One aspect to be especially cautious about with the box is picking it up from the bottom. It shares the same style as Tom Ford Private Blends and older Amouage boxes, so as to avoid accidentally damaging the bottle.
The bottle is undoubtedly a masterpiece. Crafted to perfection, its golden hue showcases a "hand-painted-like" design, rendering it a visual delight.
However, capturing its essence through photos proved challenging due to the reflective nature of the gold finish.
While the weight of the bottle and cap come with a certain heft, the atomizer's performance is rather average, regrettably.
Lastly, I appreciate that the bottle isn't adorned with the signature Xerjoff and Sospiro velvet. Over time, this prevents the material from deteriorating as additional fragrance accumulates on the velvet.
My Experience With Perfume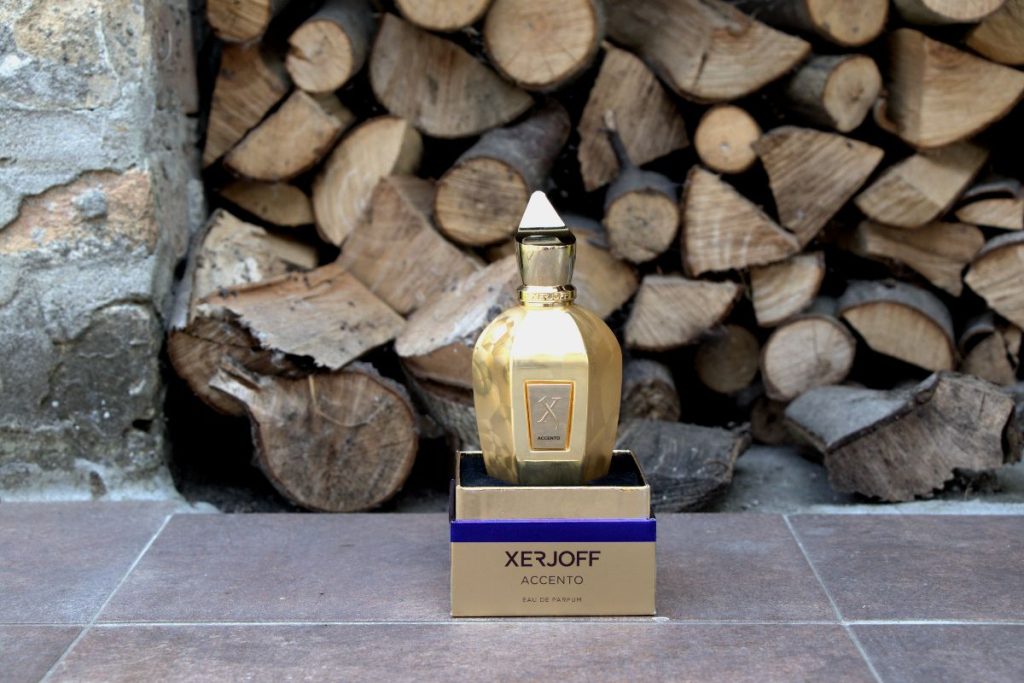 I never imagined enjoying a fragrance primarily tailored for women. This stands out as a notable departure from my predominantly masculine-leaning perfume reviews.
Although not a conventional women's fragrance, it blends elements from the past into a modern formulation.
Fortunately, just before reaching its complete dry down, the scent subtly shifts toward a more unisex profile, making it more appealing to men.
With that said, among the array of brand scents I've sampled, this is unequivocally the finest. It possesses a distinctiveness that avoids imitation—a refreshing departure from the brand's well-known reputation for premium-priced clones masquerading as luxurious niche offerings.
Truth be told, calling this a safe blind buy, especially for men, would be misleading. However, it's an essential experience for any serious fragrance collector.
While there might be more secure options within its price category, I'm also skeptical about its retail value.
Despite Xerjoff's claims of "luxurious raw materials", the composition leans heavily on synthetics. Not subpar ones, yet not on par with the likes of Creed and Amouage.
This mirrors my chief contention with the brand's other offerings—none seem to justify their full price, and the compositions tend to be nothing special really.
In spite of everything, Overdose has been a truly delightful revelation in the past year.
Top Notes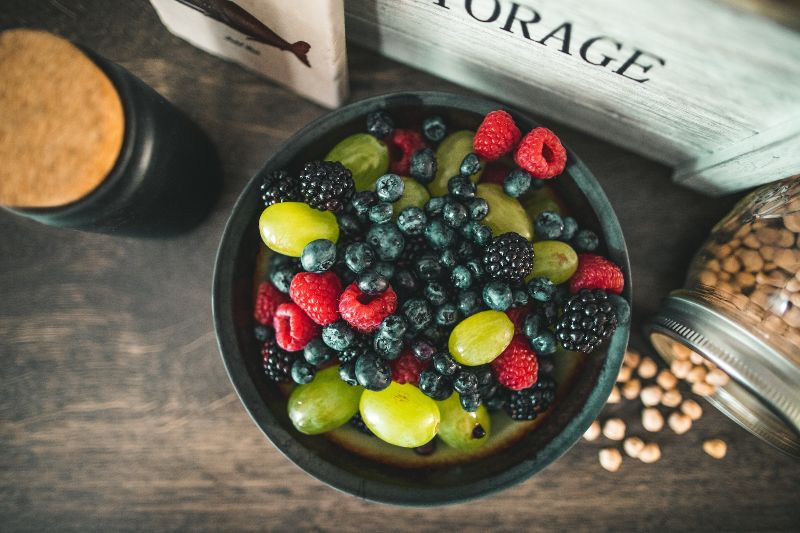 Fruity Notes
Green Accord
Aldehydes
Condolences to all the men who will dismiss this fragrance from the very first spray. Right from the beginning, the scent offers a multifaceted olfactory journey that seamlessly intertwines floral, fruity, and green elements.
Out of all the notes and accords officially listed, the most prominent ones that I perceive are those familiar aldehydes reminiscent of Chanel No. 5.
While the presence of fruits and greenery is undeniable, pinpointing the exact ones becomes a bit of a challenge.
Even though the composition is impeccably blended, there's a hint of what might be construed as a slight lack of ingenuity, especially considering its premium price point.
Nevertheless, this diverse amalgamation of contrasting florals, green hints, fruits, and aldehydes forms an exquisite aroma for those who appreciate this type of intricate perfume craftsmanship.
As the initial opening begins to evolve, a subtle floral transformation takes center stage in the heart of the fragrance.
Heart Notes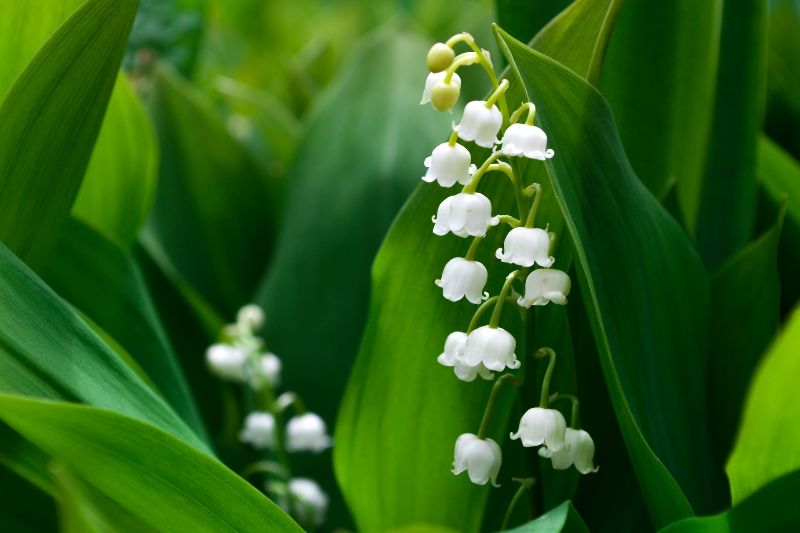 Egyptian Jasmine
Lily of the Valley
Bulgarian Rose
Moving beyond the opening, the fragrance undergoes a complete transformation as it transitions into a floral-centric realm, bidding adieu to the earlier noted fruits and aldehydes.
This new phase is defined by an intricate interplay of white florals, with jasmine and lily of the valley taking center stage.
While the presence of the rose is detectable, it gracefully coexists without overshadowing the delicate, fresh, and slightly verdant aura created by the other floral notes.
The jasmine, in particular, stands out as an exceptional rendition in the perfume realm, capturing its enchanting indolic sweetness in full bloom.
For those who might have been contemplating washing off the fragrance, a surprise awaits around the one-hour mark. The composition once again takes a turn, revealing another facet of its complexity.
Amidst the continued prominence of white florals, the heart notes introduce eucalyptus, musk, and ambroxan or ambermax from the base.
These elements contribute to the depth of the three-dimensional formula as the fragrance continues to evolve.
This phase of the perfume's development highlights an exquisite equilibrium between the tender, romantic allure of white florals and the invigorating vitality offered by the herbal and musky nuances.
Base Notes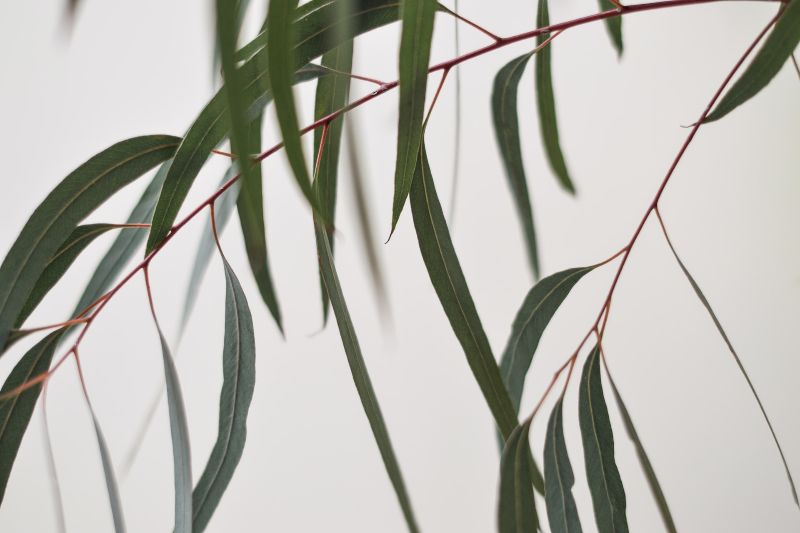 At the end of the fragrance journey, the scent dries down to an enjoyable conclusion. To my nose, what we are left with are smooth eucalyptus and muskiness from amrboxan.
Although mentioned, I don't smell pine here. The leftover florals and green accords stay until the end but this is a different fragrance than what it was when you first spray it.
More unisex, with a fusion of traditionally masculine notes, and a smooth transition from the floral heart to the final stages.
Ambroxan synthetic compound provides a modern, ambery, and slightly musky character that resonates elegantly on the skin.
A simple, but multifaceted fragrance ending to a great perfume.
Performance
Alongside its delightful presentation, another factor that justifies the price is the exceptional performance of Overdose.
The fragrance boasts a fantastic projection that extends its scent trail beyond the wearer's personal space and even more than expected, so caution is advised regarding the number of sprays.
This strong projection persists for a good five hours or so before gradually settling into a more intimate aura.
Overdose truly excels in the longevity department. While individual experiences may vary, I mentioned that it lasts around 12 hours, but in my case, it easily lasts a full 24 hours.
Of course, this can be influenced by external factors such as the temperature outside. Personally, it leans slightly towards being overpowering for my taste, but if you're seeking something robust and potent, this aspect shouldn't be a concern.
LONGEVITY:  12+ hours
PROJECTION: Strong
SILLAGE: Strong
Target audience and compliments
Overdose is predominantly a feminine fragrance that leans toward a younger audience with a refined taste.
The blend of floral, fruity, and green notes creates something different than the usual fragrance from this fragrance family that might not resonate with everyone.
In other words, some men will definitely struggle with something like this but I still recommend at least sampling it.
The combination of contrasting elements will draw people to you, and might find this perfume to be alluring.
During the last year or so of testing Overdose, I have received a couple of compliments from strangers, and to my surprise, no one told me that I was wearing a woman's perfume.
To conclude this section, if you are wearing it in the right setting and with the right amount, has the potential to garner positive attention and admiration from men and women.
AUDIENCE: Unisex
AGE RANGE: 20+
COMPLIMENTS: Medium
When & Where
This fragrance is best suited for special occasions such as romantic dates or clubbing during warmer weather.
It boasts a complex and sophisticated composition that gradually dries down into a more approachable base.
This characteristic makes it well-suited for events that demand a touch of elegance and a distinctive refinement.
I believe that during the colder seasons, the initial fruitiness and green aspects of the composition might lose some of their vibrancy, potentially transforming into something less captivating.
Fall and winter is the time when one often seeks warmer and spicier fragrances. Overdose is, indeed, versatile enough to be worn on various occasions.
However, it truly shines when worn in moments where the summer warmth can enhance and amplify its unique blend of notes and accords.
SEASONS: Spring, and Summer
OCCASIONS: Business, Leisure, and Night Outs
ATTIRE: Spring and Summer Casual, Date Night Outfits, Formal Evening Wear
Uniqueness and value for money
While many fragrances tend to lean towards specific olfactory directions, Overdose lies between a couple of fragrance families making it a unique scent.
In my experience, its uniqueness lies in its ability to seamlessly transition between various scent profiles that start as a multifaceted floral-fruity-green opening and evolve into a camphoric musky dry down.
This dynamic transformation sets it apart from typical perfumes of this genre and it scores highly in this department.
As for value for money, it is just average for the general public and may raise some eyebrows. 350.00 USD for something that is primarily made out of synthetic ingredients is just too much in my view.
Ultimately, the decision comes down to your personal preference and how much you value a fragrance that not only stands out in a crowd but also accompanies you throughout the day and into the night.
Get yourself a big sample and see whether this one is for you.
UNIQUENESS: 5/5
PRESENTATION: 5/5
VALUE FOR MONEY: 7/10
Pros and Cons
Here are some better and weaker parts of this perfume:
Pros
Beautiful presentation with the overall luxurious appeal of the product
Exceptional performance that up to 24 hours on some wearers
Suitable for a variety of occasions which makes it a versatile fragrance during the warmer seasons
A unique blend of floral, fruity, and green notes that transitions seamlessly into the musky base
Cons
An expensive product and there are better options at this price point
Unisex but better suited for women
Raw materials inside are only very good
Collection & Similar Perfumes
Xerjoff Accento Overdose is a part of "V" collection made out of the most popular fragrances from the brand. The other two fragrances from Accento fragrances include:
SIMILAR PERFUMES
Frequently Asked Questions
Here are some answers to the most popular questions asked about this perfume.
What does Xerjoff Accento Overdose smell like?
Overdose is a unisex floral fruity fragrance that skillfully combines contrasting elements of florals, fruits, green notes, and musk. With a remarkable longevity of over 12 hours and impressive projection, it is particularly well-suited for wear during warmer months, making it ideal for occasions like romantic dates or nights out clubbing.
Where is Xerjoff made?
Xerjoff is an Italian luxury perfume brand, and its fragrances are made in Turin, Italy. The brand was established in 2007 by Sergio Momo and Dominique Salvo.
How do you pronounce Xerjoff?
The correct pronunciation of "Xerjoff" is Zer-yoff. The "X" is pronounced like a "Z" sound, and the "j" is pronounced like a "y" sound. So, it's "Zer-yoff.
Is Xerjoff a niche brand?
Yes, Xerjoff is considered a niche perfume brand. Niche brands are typically smaller and more exclusive than mainstream designer brands. They often focus on unique and artistic scents that cater to a specific audience and offer a more expensive limited distribution compared to mass-market perfumes.
Final Words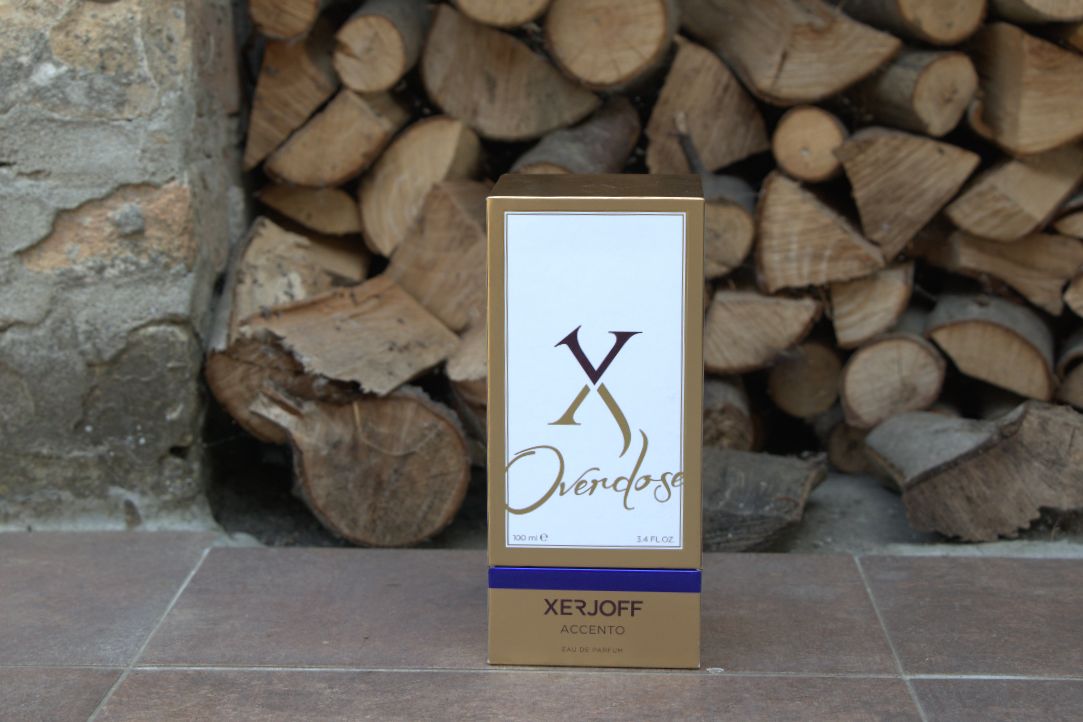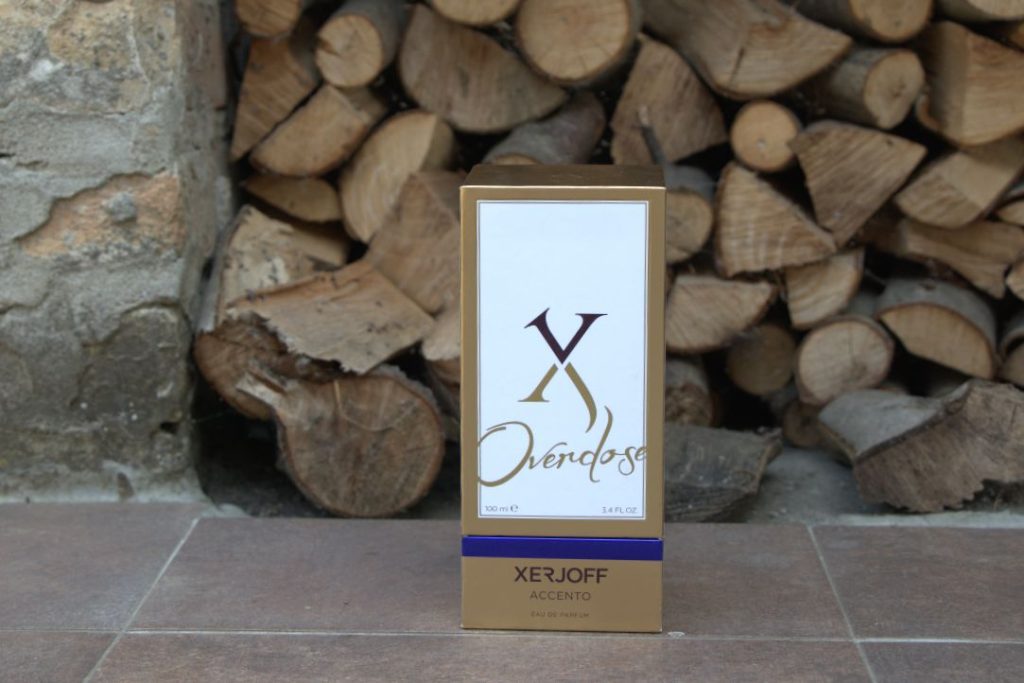 In my opinion, Accento Overdose is the finest creation from Xerjoff. A multi-dimensional fragrance that exceeds expectations set by its mid-tier niche ingredients.
The fact that it leans towards the feminine spectrum doesn't bother me; my personal enjoyment is what matters in the end.
For you, dear readers, amidst the saturation of average expensive fragrances in the market, I strongly recommend seizing the opportunity to sample this exceptional creation.
What are your thoughts about Xerjoff Accento Overdose? Let's start a conversation and let me know in the comment section below.
In case you are in doubt about whether you should consider buying any fragrance or not, it's always good to take a look at Scent Grail's S.P.A. Signature Factor Guide.
It is easy to use and the most relevant perfume-buying guide on the web. This way, you can check out if a particular fragrance is worth checking out, and potentially find your signature perfume.
PLEASE CONSIDER CONTRIBUTING TO SCENT GRAIL
If you enjoy my blog and want to help me continue creating content, there are several ways you can support me:
I am incredibly grateful for your support, as it holds tremendous significance to me. Your generosity enables me to persist in crafting content that celebrates the wonders of the perfume world and encourages others to start this beautiful journey. Your backing is truly appreciated, and I eagerly anticipate sharing more of my creations with you in the times ahead. Keep smelling great!
Find out more Scent Grail articles about perfumery, check out top lists, and other helpful reviews via the links below:
REVIEWS
TOP LISTS
SCENT GRAIL LEARNING CENTER
Until next time, stay humble, and keep smelling great!
Best, Marin!
#scentgrail #scentgrailtribe
Scent Grail on Social Media: Facebook | Twitter | Instagram | Pinterest
Your number one source for Holy Grail Signature Scents.

– Marin Kristic