Dior Sauvage is a fragrance you have probably heard and seen everywhere so far. Whether was it in the Eau de Parfum form or in other releases and iterations of the Sauvage line, it is highly unlikely one doesn't know what the best-selling Dior men's fragrance smells like.
I'm not gonna lie to you, when the first Sauvage came out in 2015, I didn't like it. I couldn't stand this whole idea of smelling like the average Joe while I was just starting to enjoy all the glorious niche scents of the time.
Maybe it was me that rejected to understand the ambroxan mass appeal, and how big would it get after the release of Sauvage, or more probably, the time when I would actually understand the place, time, and what it tries to achieve would be somewhere down the line in a couple of years.
Dior Sauvage Eau de Parfum in three words: VIBRANT – MODERN – POPULAR
Affiliate Disclosure: As an Amazon Associate I earn from qualifying purchases. Purchasing via provided links/banners comes at no additional cost to you. Scent Grail only recommends products and/or services that are insightful and helpful to readers. For more info please read Affiliate Disclaimer.
Don't have the time to read the review right now? No worries! Here are my 5 quick takes:
The best "blue" fragrance on the market
Created by Francois Demachy in 2018 as a flanker to the original Sauvage from 2015
Wearable during all seasons of the year, and fits in any situation
Lasts 8 – 10 hours with very good projection with intoxicating sillage
The most popular designer fragrance from the last decade
How did something like Dior Sauvage end up in the Holy Grail section of the Scent Grail website, and which crowd will cherish it 20 years from now, all coming up in the thorough review.
Brand and Perfume History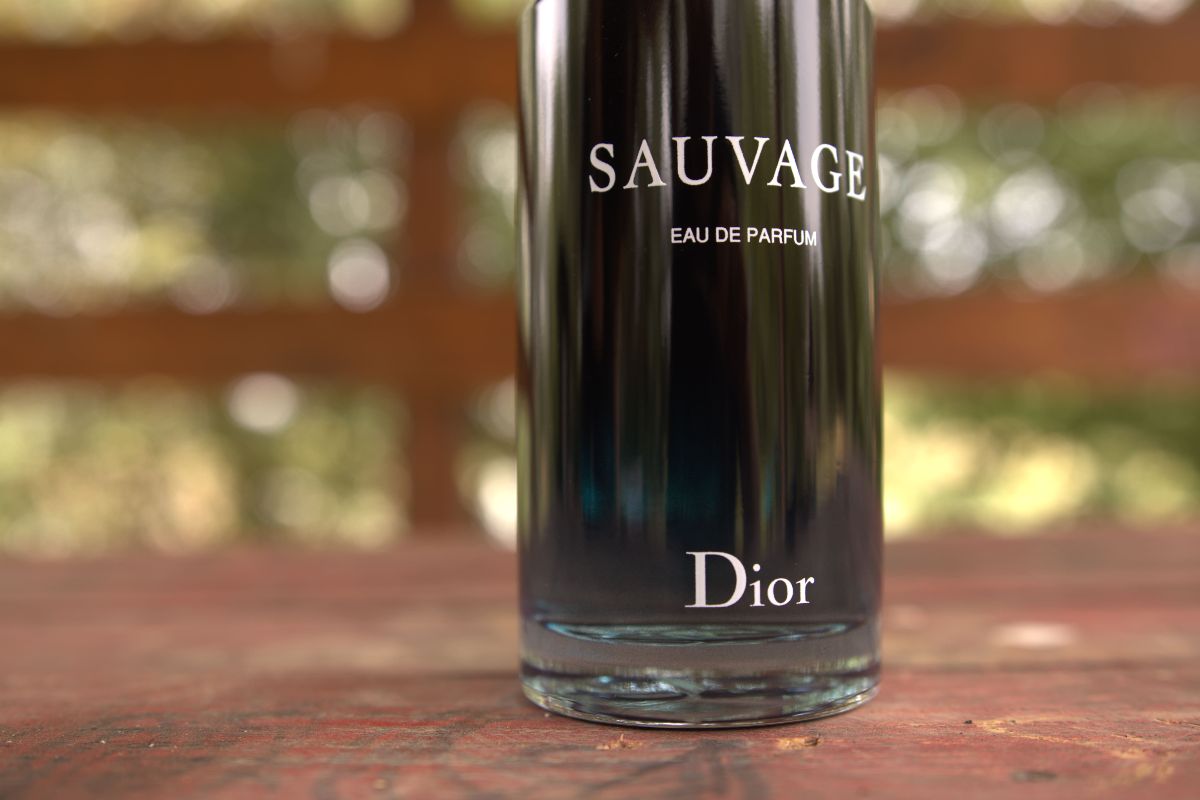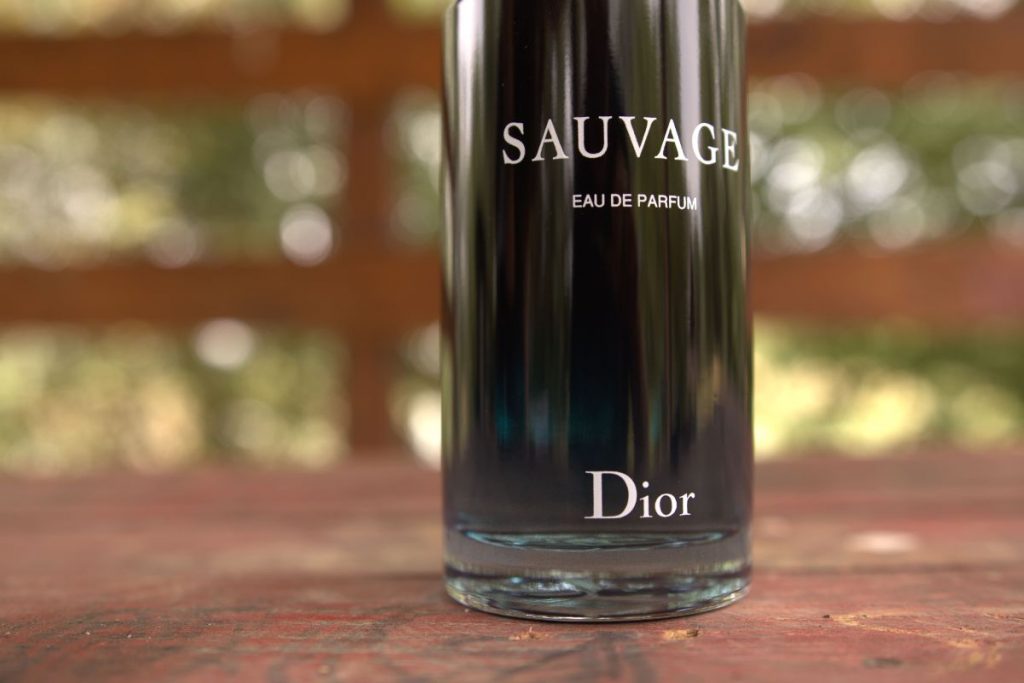 The house of Dior was founded by the late Christian Dior more than 70 years ago in Paris, France. In February 1947, Christian Dior launched his first fashion collection for Spring–Summer 1947 named the "New Look".
Christian Dior Parfums branch was established in 1947 or 1948, and the first perfume they ever released was the popular Miss Dior.
Eau Sauvage, Fahrenheit, Dior Homme, and Sauvage have been the major players and trend shifters in men's perfumery, and are all still available on the market.
Today, Dior is owned by LVMH and controlled by French businessman Bernard Arnault(also a chairman of LVMH). Their wide variety of products is sold throughout retail stores worldwide, as well as through Dior's online store.
Read more about Dior's brand history here.
Dior Sauvage Eau de Parfum Story
Dior Sauvage Eau de Parfum was created by the former in-house Dior's perfumer Francois Demachy in 2018, and it is the flanker of the original Sauvage Eau de Toilette from 2015.
Demachy imagined Eau de Parfum as enveloping, suave, mysterious, and sensual with additional new oriental notes such as vanilla, and spicy notes such as star anise and nutmeg.
The EDP version of Sauvage improved the longevity, depth, and sillage of the fragrance while still being
In 2015, Dior signed Johnny Depp as the face of their men's fragrance Sauvage who as of Elixir flanker released in 2021 still stars as the main face for the product.
Perfume Theme
A note from the brand: To create Sauvage Eau de Parfum, François Demachy, Dior Perfumer-Creator, drew inspiration from the desert at the magical twilight hour: mixed with the coolness of the night, the burning desert air exudes profound scents.
The Sauvage Eau de Parfum is thus the olfactory interpretation of a moment tinted with a thick blue that unleashes the wildest instincts. In the hour when the wolves come out and the sky is set ablaze, a new magic unfolds.
Sauvage Eau de Parfum teams the freshness of a juicy, spicy Calabrian Bergamot note with the sensuality of a mysterious and enveloping Papua New Guinean Vanilla absolute accord. The fragrance unfurls a powerful and noble trail.
Perfumers word: When creating Sauvage Eau de Parfum, I didn't focus on its power. Its signature is already quite identifiable. The goal was not to accentuate this or to saturate its composition. Instead, I wanted to enrich each of its dominant notes to reveal new colors.
François Demachy, Parfumeur-Créateur Dior
Notes and Classification
PERFUME NOTES
Top notes: Bergamot
Heart notes: Sichuan Pepper, Lavender, Nutmeg, Star Anise
Base notes: Ambroxan, Vanilla
Perfume Presentation
Sauvage EDP bottle hits the mark perfectly about which story the fragrance is trying to tell. Luxury for everyone, and for those who are ready to discover it.
The scent comes in a heavy elongated cylindrical black and blue gradient bottle accompanied by a magnetic cap with the classic Dior's bee print inside of it.
The Sauvage line is the first one from Dior that adopted the same bottle design as their much more expensive Private niche line and stands as one of my favorite designer perfume bottles of all time.
As with every Dior fragrance, the atomizer blasts enough mist to take a shower in it from a couple of sprays. I'm yet to see another fragrance brand in general that has good sprayers as Dior has.
PRO TIP: Dior Sauvage line is heavily faked. Thus, be careful about where you buy Dior's fragrances in general. I have done a complete article regarding the best fragrance discounters that sell original perfumes. Be sure to check it out.
My Experience With Perfume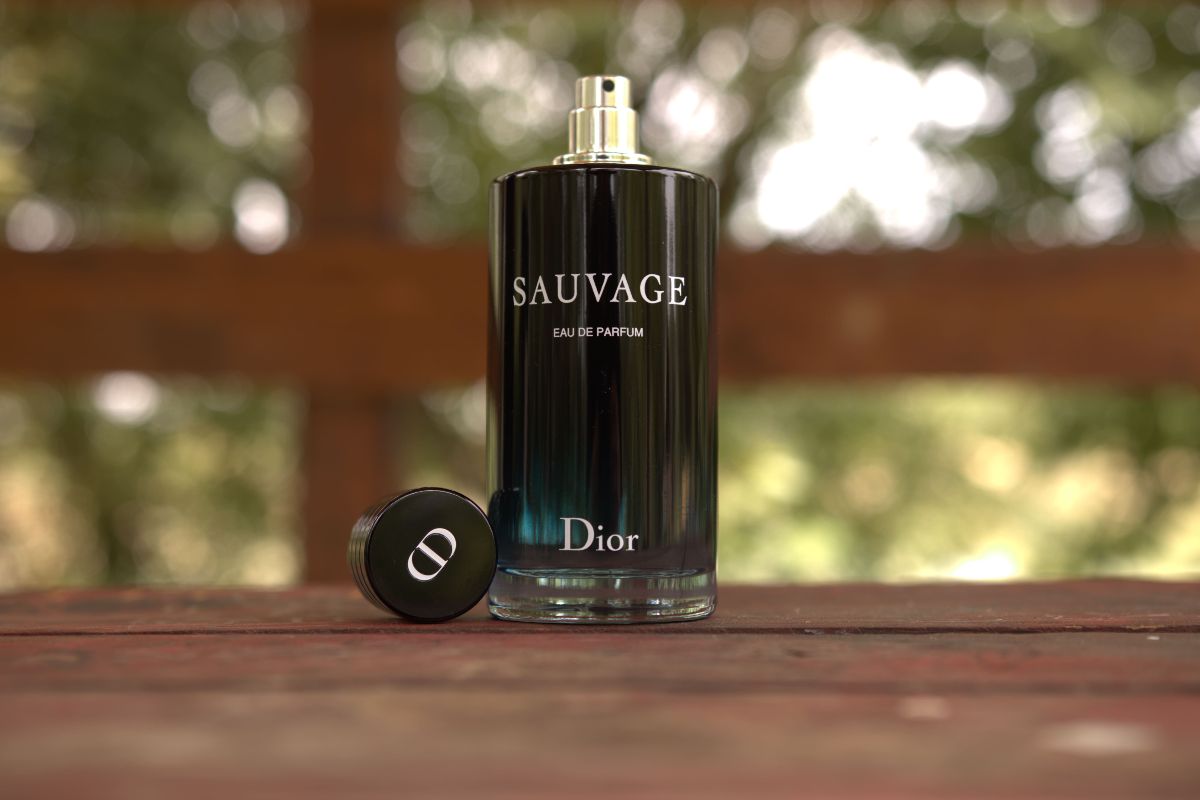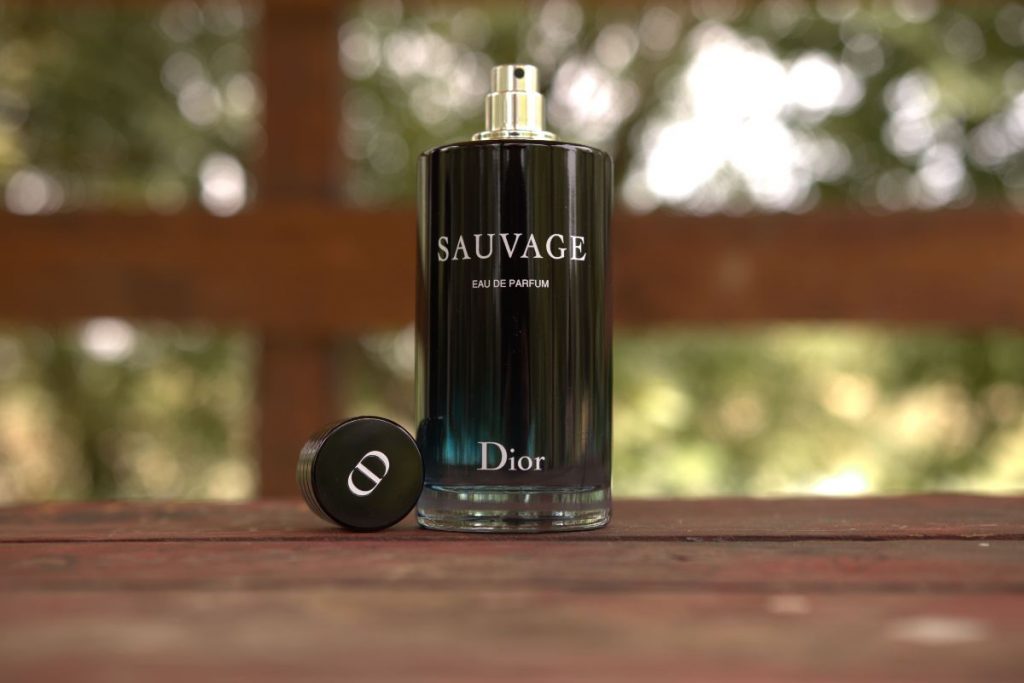 The Eau de Parfum version of Sauvage will always remind me of a couple of things. Summer vacations, how things change in life, and how we should live our lives to the fullest.
But, what Sauvage reminds me of the most is the time when I was living in Ireland back in 2016 – 2017. Of course, not EDP edition, but the Sauvage line in general.
Some might say that I am blinded by the scent of memories of the past, but rest assured that it's not the case here. Yet, I don't mind that Sauvage has been with me during the good and bad times in my life. That's the power of perfume. Am I right?
Also, I am fully aware that this review is based on the first batch. Unfortunately, I have to confirm that the 2020 and onward batches have been slightly diluted, and it is not the same experience as here.
Top Notes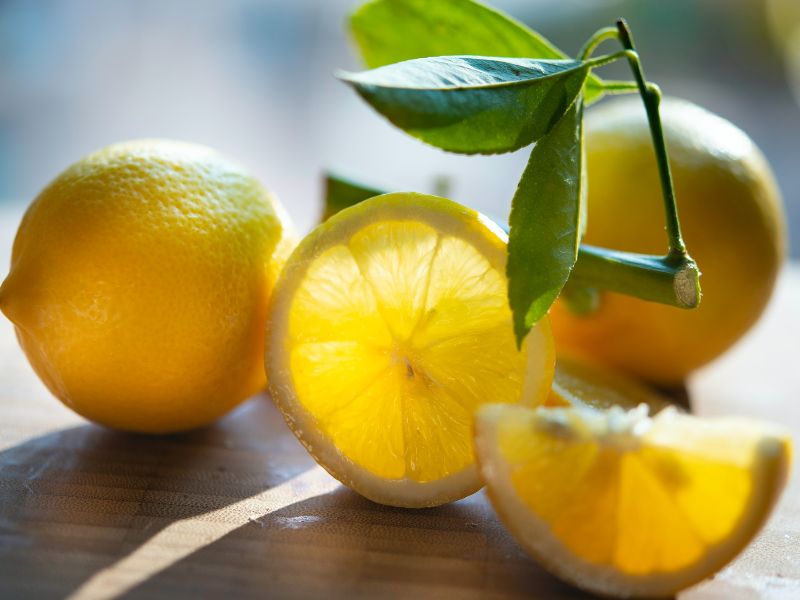 Sauvage opens up with a blend of citruses and musky ambroxan. Well rounded, and in my opinion better than in the Eau de Toilette.
The harshness of pepper and the metallic note from the original and tamed down, and the Eau de Parfum is a great starting point for those that disliked those qualities in the first Sauvage.
The shower gel vibe is still present, and those who didn't like it the first time will feel the same here. That's at least in the opening of the fragrance which doesn't stay the same as the scent progresses to the heart and base notes.
Personally, I'm also one of those perfume enthusiasts who wanted more than what was offered in the Eau de Toilette so I'm pleased to say the EDP gets better the longer it stays on the skin.
Otherwise, the scent would be long gone from my collection if it was any way other than this. To my nose, the opening is the least interesting part of Sauvage, and it gets much better from this point on.
Heart Notes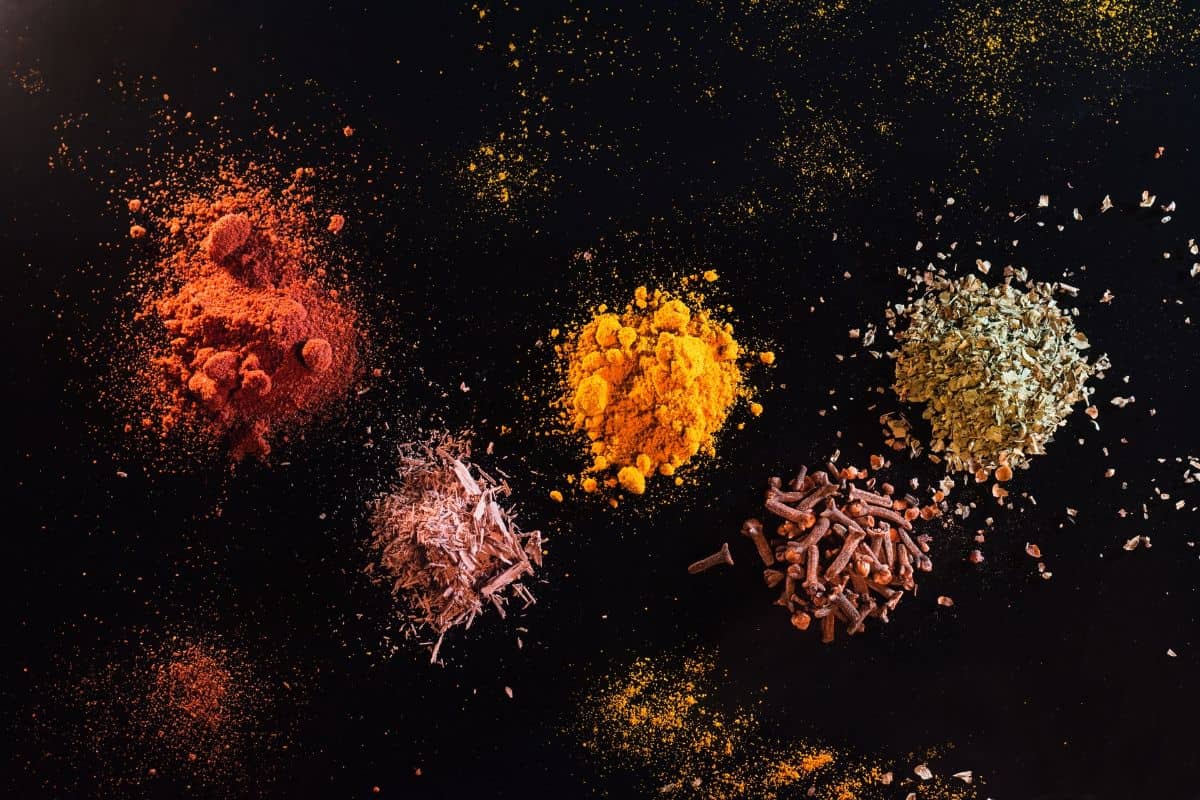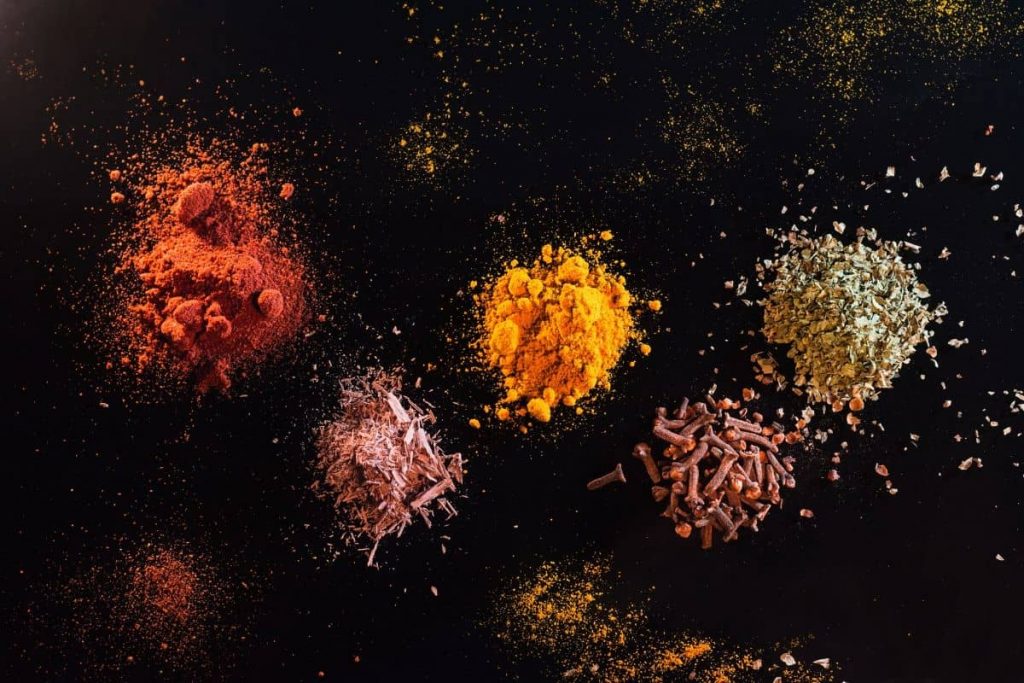 Sichuan Pepper
Lavender
Nutmeg
Star Anise
As the fragrance develops, it gains the needed depth that lifts up the scent to the effervescent, mineral, and sparkly territory.
The dominant spice is Sichuan pepper, and the combination of star anise and nutmeg blends perfectly with ambroxan and just a hint of aromatic lavender that may get unnoticed if you don't "search" for it.
The higher concentration of perfume oils keeps the fragrance from getting boring and dull, and I advise you to test Sauvage in the high heat, somewhere outside. This is where the full magic of this scent happens.
When the high temperatures combine with hot skin, Sauvage flourishes. I am just stunned by how this composition works in the summer, and it effortlessly turns heads.
Many dismiss Sauvage based on the ambroxan note which they probably smell directly from the skin, but the story is different when someone smells it from you.
The provided contrast of hot and cold notes shines via the juxtaposition provided by the ambrox, spices, and dusty vanilla that never gets into the sweet territory.
Base Notes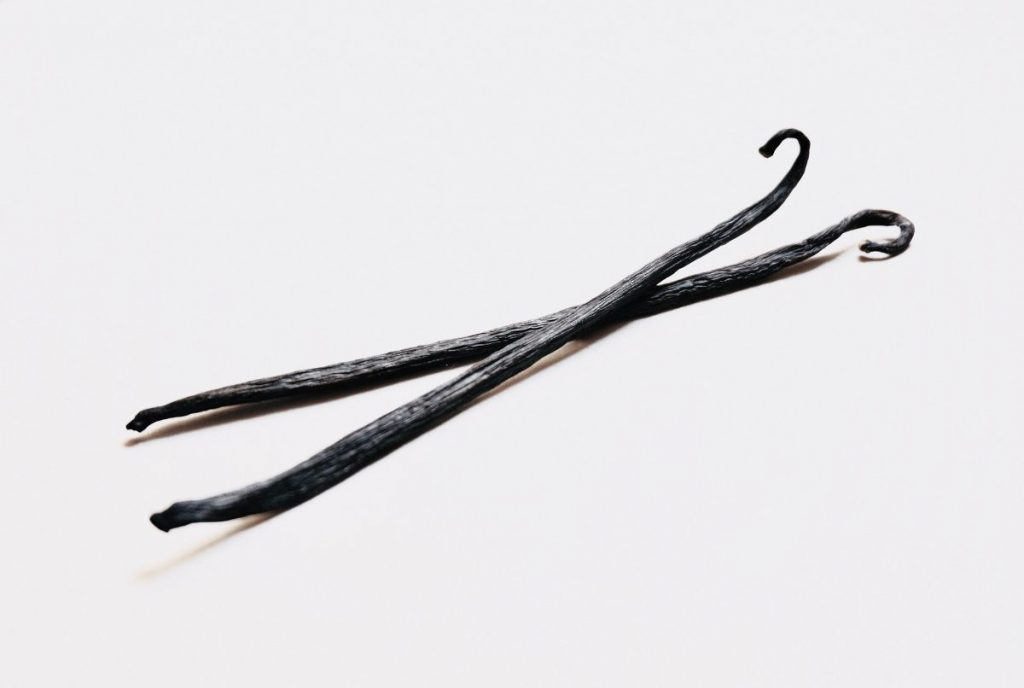 In the dry down, the fresh and crisp aroma stays all the way through the life of the fragrance, and you have guessed it, the base notes are also dominated by ambroxan.
To be honest, while there is vanilla here, I'm actually happy that is tame as it is since otherwise, the massive wearability that Sauvage has would be gone then.
In the end, you are left with a pleasant aroma that gets more rounded with each passing hour, and let me tell you something.
I have tried many ambroxan-based perfumes so far, and none, cheap or expensive have that same sparkly/musky ambroxan touch Dior perfumes.
There is something highly attractive and sexy I'm yet to find somewhere else with this note included, and that makes it well worth it to include it in my holy grail scents approval.
Performance
The sauvage line has no performance issues, no matter which one you choose to opt for. 8 – 10 hours with very good projection is the minimum I get every single time I wear it, no matter the season.
I'm confident you could wear it in a dead of winter and still have great projection, sillage, and longevity with this one.
Just keep in mind what I said earlier about 2020 and onward batches and you are good.
LONGEVITY: 8 – 10 hours
PROJECTION: Very good
SILLAGE: Great
Target audience and compliments
I know that in the last ten years or so we are seeing a trend of everything being unisex, but in reality, I personally couldn't see a woman wearing Sauvage the same way I feel for Creed Aventus and Nishane Hacivat.
The scent literary screams of masculinity, and while knowing no one stops you from wearing it no matter of sex, Sauvage is and always will be a masculine scent to me.
As for compliments, Sauvage is a well-known compliment monster. The only fragrance that gets me more compliments than Sauvage is unsurprisingly Armaf Club de Nuit Intense Man, but that's a whole other story.
If compliments and positive comments are what you are looking for in a fragrance, don't look elsewhere. Sauvage is your compliment king.
AUDIENCE: Men
AGE RANGE: 20+
COMPLIMENTS: High
Dress code and occasions
Dress up and wear it casually, this fragrance this scent fits into any attire as all blue fragrances do. I have worn Sauvage on regular polo shirts and suits as well.
You could wear it to the office, party, fancy dinners, or even to bury jewelry in the middle of the desert as Johnny Depp does in the commercial.
But, keep in mind that Sauvage is hugely popular, and you might not be the only one wearing it wherever situation you find yourself at.
This is why Sauvage is a perfect gift for your loved ones, and for any other people, you might not know that much.
SEASONS: Spring, Summer, and Fall
OCCASIONS: Leisure, Night Outs, Romantic, Business
DRESS CODE: Versatile without limits regarding the chosen clothing
Uniqueness and value for money
Here's where it makes or breaks it for you. Do you mind smelling potential like other people might? It is mainstream, widely known, and probably the most popular designer fragrance in the 21st century.
It is more mature than the original, but no mistake that people will recognize what you are wearing. In my case, I do not care if more people smell good as I do, and won't affect my buying and wearing decisions.
In the end, Sauvage smells familiar and like many other fragrances that copy it, but better. Thus, the value of what you are paying for is justified in this case.
UNIQUENESS: 2/5
VALUE FOR MONEY: 9/10
Pros and Cons
Here are some better and weaker parts of this perfume:
Pros
Highly versatile and popular mainstream fragrance
Long-lasting perfume with very good projection and sillage
Best blue style fragrance on the market
High quality for what you are paying for
Great bottle with a magnetic cap
Cons
Highly popular mainstream fragrance
The blue-style fragrance market is saturated
Collection & Similar Perfumes
Besides the Eau de Parfum, the Sauvage line currently consists of four other different fragrances which are:
Dior Sauvage Eau de Parfum is compared to these perfumes:
DIOR SAUVUGE EAU DE PARFUM VS CHANEL BLEU DE CHANEL
Both Sauvage and Bleu de Chanel are blue types of perfumes with their own differences, and each is often coined as the best one in the genre. Sauvage focuses more on the metallic fuzzy and sparkly qualities of ambroxan with great lasting power and projection, while Bleu de Chanel is a calmer and gentlemanly fragrance provided by incense, grapefruit, and ginger notes and accords.

DIOR SAUVAGE EAU DE PARFUM VS CREED AVENTUS
While not the same smelling fragrances, both Aventus and Sauvage share the same fruity and amber/musky qualities from citruses, fruits, and ambroxan which both have high concentrations. Creed Aventus's composition is smoother and well blended, but in the air around the wearer, the quality is comparable.
DIOR SAUVAGE EAU DE PARFUM VS YVES SAINT LAURENT Y EAU DE PARFUM
The closest alternative to Dior's Sauvage is Yves Saint's Laurent Y Eau de Parfum which matches its composition quality. One thing that is immediately different in Y's blending is the additional notes of green apple and sage that keep it modern, fresh, and aromatic. Customers that have grown tired of Sauvage should definitely take a look at Y Eau de Parfum as a great blue alternative fragrance.
Frequently Asked Questions
Here are some answers to the most popular questions asked about this perfume.
What does Dior Sauvage Eau de Parfum smell like?
Sauvage Eau de Parfum smells citrusy, musky, and spicy giving the wearer a feeling of being fresh after the shower. The main notes are ambroxan, bergamot, and Sichuan Pepper with a lasting power of 8 – 10 hours with a very good projection.
How long does Dior Sauvage Eau de Parfum last?
Sauvage Eau de Parfum lasts for 8 – 10 hours with a very projection and a great sexy sillage bubble that will leave no one indifferent to your fragrance.
What's the difference between Dior Sauvage Parfum and Eau de Parfum?
The difference between Sauvage Eau de Parfum and Sauvage Parfum is in the slight compositional differences and fragrance projection. Eau de Parfum focuses more on the citruses and spices, while the Parfum is more of a citrusy and resinous fragrance ideal for nighttime.
Which Dior Sauvage is the strongest?
The strongest Sauvage fragrance is the 2021 release Elixir which doesn't share almost any similarities to the other fragrances from the line, and it is suited more for formal occasions and mature audiences.
Which Dior Sauvage is the most popular?
The most popular Sauvage fragrance is the original 2015 Eau de Toilette release. This is because it is still the most affordable and the strongest projecting fragrance from the line.
Conclusion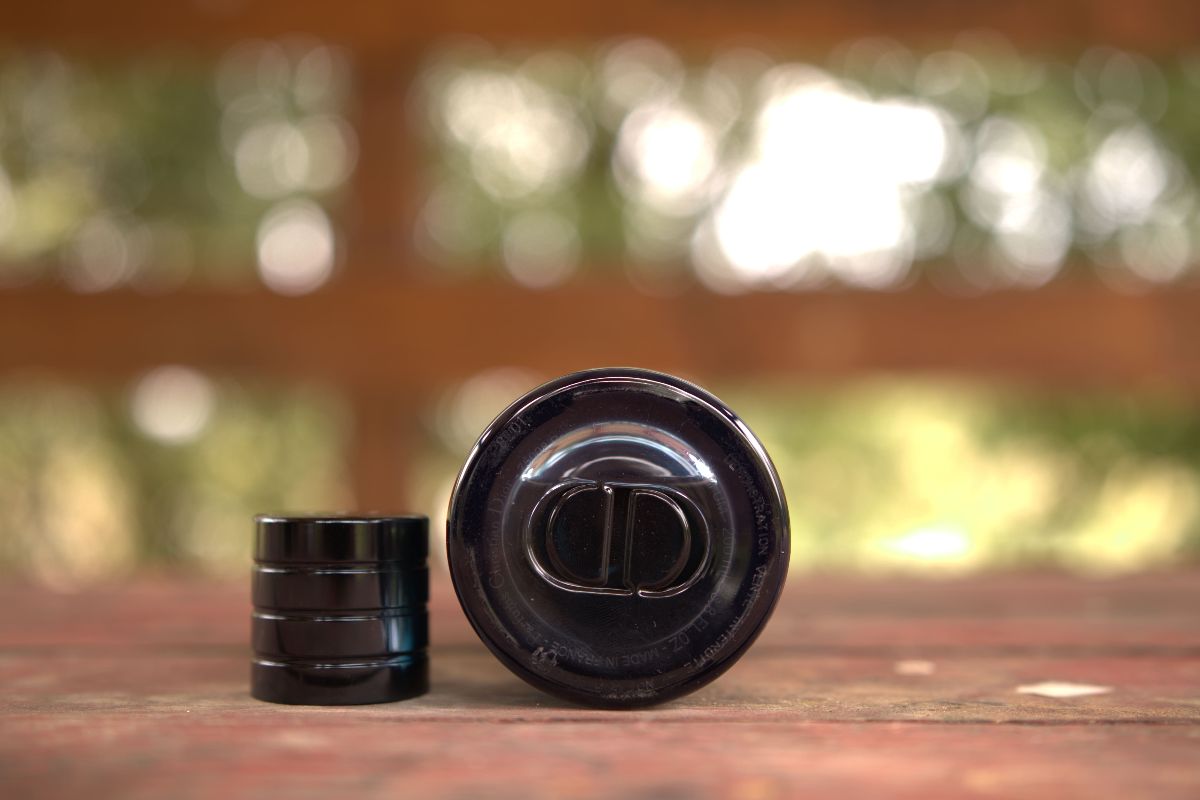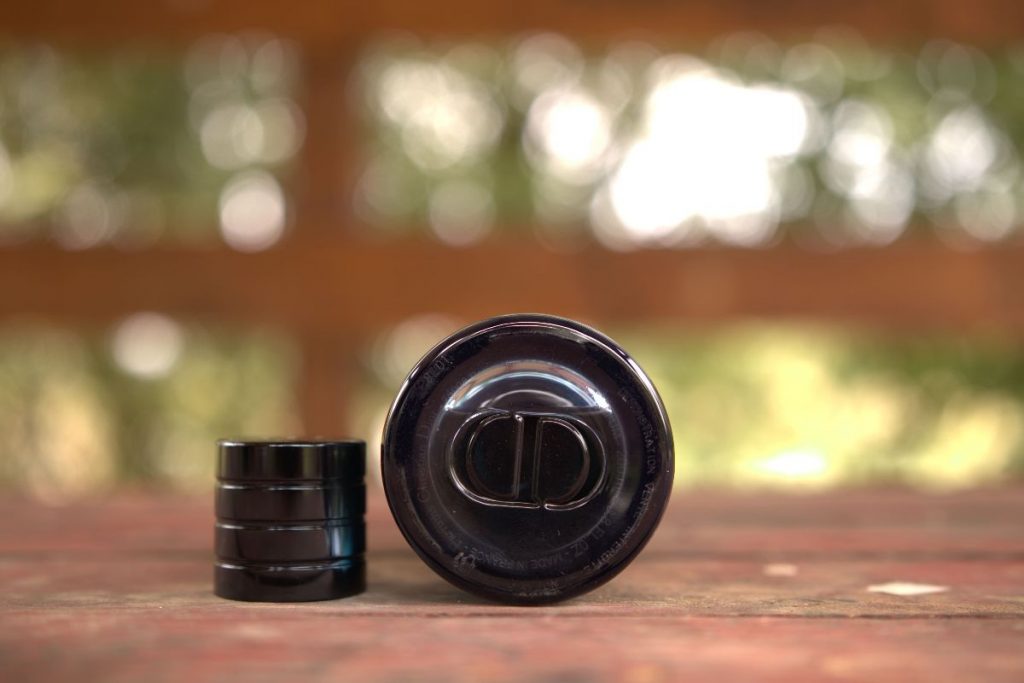 If you are just starting your fragrance journey or looking for a great versatile fragrance that you can wear in any situation and in any season of the year, Sauvage is a great choice for you.
Let's not forget that Sauvage is easily the best fragrance gift you can give to someone you don't know that well and want to be safe while giving something from the luxury brand Dior.
I can guarantee that in a couple of decades from now, we will all say that they don't make them good as they did Sauvage, and that's why it holds a place in Scent Grail's Holy Grail Scent category.
It might not be your or even mine holy grail perfume, but we have to give credit where it's due, and cannot close our eyes about how big this perfume is and how it shaped modern perfumery, for all of its good and all of its bad sides. Stay safe, and wear what you want, whenever you want.
What are your thoughts about this Dior Sauvage Eau de Parfum? Have you tried it? Do you like it? Let's start a conversation and let me know in the comment section below.
In case you are in doubt about whether you should consider buying this fragrance or not, it's always good to take a look at Scent Grail's S.P.A. Signature Factor Guide.
It is easy to use and the most relevant perfume buying guide on the web. This way, you can check out if a particular fragrance is worth checking out, and potentially find your signature perfume.
Scent Grail content is free for anyone to use without anything hiding behind the paywall. If you would like to help me do more great articles like this, you can donate via PayPal. Much appreciated.
Find out more Scent Grail articles about perfumery, check out top lists, and other helpful reviews via the links below:
REVIEWS
TOP LISTS
SCENT GRAIL LEARNING CENTER
Until next time, have a great time and keep smelling like a million bucks!
Best, Marin!
#scentgrail #scentgrailtribe
Scent Grail on Social Media: Facebook | Twitter | Instagram | Pinterest
Your number one source for Holy Grail Signature Scents.

– Marin Kristic