Green Irish Tweed by Creed is a floral woody fragrance for men, released in 1985, and created by Olivier Creed.
It is hard to believe that this scent hit the market almost 40 years ago and has since become a classic in the world of perfumery, and pop culture.
Known for its fresh and sophisticated scent, it has garnered a loyal following among perfume enthusiasts and has received widespread acclaim from both critics and consumers.
Creed Green Irish Tweed in three words: CLEAN – MATURE – CONFIDENT
Affiliate Disclosure: As an Amazon Associate I earn from qualifying purchases. Purchasing via provided links/banners comes at no additional cost to you. Scent Grail only recommends products and/or services that are insightful and helpful to readers. For more info please read Affiliate Disclaimer.
One of the standout qualities of this fragrance is its wearability, which I'll delve into in this article. I will provide you with a comprehensive exploration of the factors that make it one of the best scents of the 20th century.
To this day, it remains my favorite fragrance from this house. Keep reading to find out why.
Fragrance Information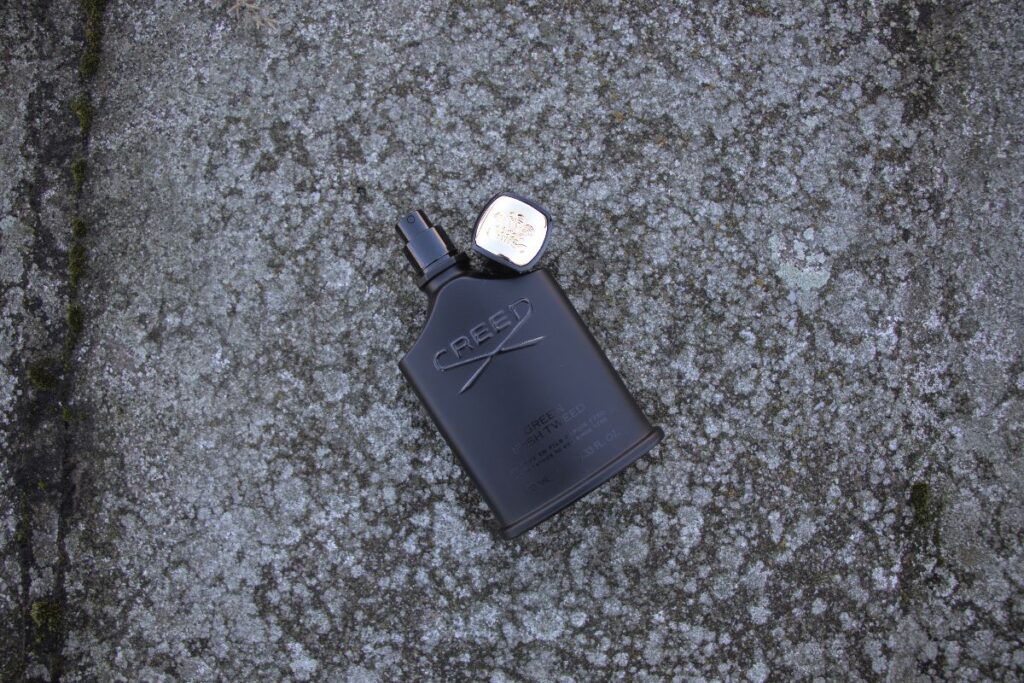 Creed is one of the most prestigious multi-national niche perfume houses in the world, based in Paris, France.
Originally founded as a tailoring house in London, England in 1760 by James Henry Creed, its early official evidence as a perfume house dates back to the late 1960s.
Although this cannot be verified, the brand claims that its unique story began in the 18th century with a pair of scented leather gloves delivered to King George III from their first shop in Mayfair, London.
After the relocation to Paris in 1854, supposedly by the request of Napoleon III, and his Empress, Eugenie, the brand was the official supplier to the royal household.
What can be verified is their first-ever publicly available fragrances released in 1965, Epicea, and Aubepine Acacia.
Fast forward to the 1980s, this niche house has enjoyed mainstream success from consumers and claimed that it has created perfumes exclusively for celebrities and political figures.
At that time, the real breakthrough came with the release of Green Irish Tweed, which is often coined as one of the best fresh fougere fragrances of all time.
If there is one thing that cannot be disputed about this somewhat controversial brand, it's its marketing masterpiece: Aventus, released in 2010.
No other fragrance from the past, and in recent years, has garnered as much popularity and commercial success as Aventus.
This has led numerous other fragrance brands to attempt to replicate their perfume DNA in pursuit of similar commercial success.
Until 2020, the brand was a family-owned company, supposedly for 260 years in total.
However, in February 2020, the private equity group BlackRock became Creed's majority shareholder. Just a few years later, in June 2023, Kering swooped in and acquired Creed for a staggering €3.5 billion.
Olivier Creed and his son Erwin Creed still remain creative directors at the company.
As of 2023, the brand has boutiques in France, England, the USA, Australia, UAE, Kuwait, Austria, Mexico, and Italy.
Green Irish Tweed Story
The original idea behind this product was to evoke the lush green countryside of Ireland, known for its grassy meadows stretching as far as the eye can see, mixed with the fresh and salty sea breeze.
Created by Olivier Creed and allegedly Pierre Bourdon in a time when this kind of composition was almost non-existent, it remains, beside Aventus, their best-seller.
It is noteworthy that GIT was the first niche fragrance to gain worldwide popularity among celebrities. Renowned film stars such as Pierce Brosnan, Clint Eastwood, George Clooney, and Sean Connery have worn this scent.
This fragrance is still in production and comes in various sizes, including 50ml, 100ml, 250ml, 500ml, and 1000ml, as Eau de Parfum. The retail price ranges from $345.00 to $1685.00.
Perfume Theme
A note from the brand: "Inspired by Olivier Creed's family couture legacy, Green Irish Tweed Eau de Parfum is a true fougère fragrance that is both aromatic and fresh. Evoking the lush green countryside of the Emerald Isle, freshly cut grass and a fresh sea breeze, this classic men's fragrance is a clean and natural smelling scent, characterized by its dry, grassy, hay-like dry down.
Refreshing head notes of lemon and verbena are perfectly cooled with a breath of invigorating peppermint. Layers of fresh, green geranium are pitched against fresh and aromatic lavender, while rich notes of cedarwood, sandalwood, oakmoss and ambroxan mingle together to leave a unique, long-lasting arboreal scent for him – a refreshing twist on a classic gentleman's fragrance."
Notes and Classification
PERFUME NOTES
Top notes: Peppermint, Verbena, Lemon, Bergamot, Galbanum
Heart notes: Geranium, Lavender, Violet
Base notes: Sandalwood, Cedarwood, Ambroxan, Oakmoss
Perfume Presentation
Similar to most fragrances from this brand, the bottle and packaging share a cohesive design. The box is crafted from white premium cardboard, featuring a reflective green-colored brand logo and the fragrance name in metallic accents.
In my previous review of Millésime Impérial, I appreciated the inclusion of brand history on the box's backside and additional pamphlets inside the packaging.
However, as I've stated in my previous reviews, the brand should consider improving its outer packaging to enhance the overall presentation.
Onto the bottle. This is by far the best-looking bottle from this house, featuring a matte black finish with a golden insignia on the top of the cap.
Similar to other scents from this company, I gave it a maximum score since its clean lines and geometric shape convey a contemporary aesthetic that suits my style.
The sprayer is very good, but it's worth noting that it is not as powerful as it used to be when the brand sold 120ml bottles.
My Experience With Perfume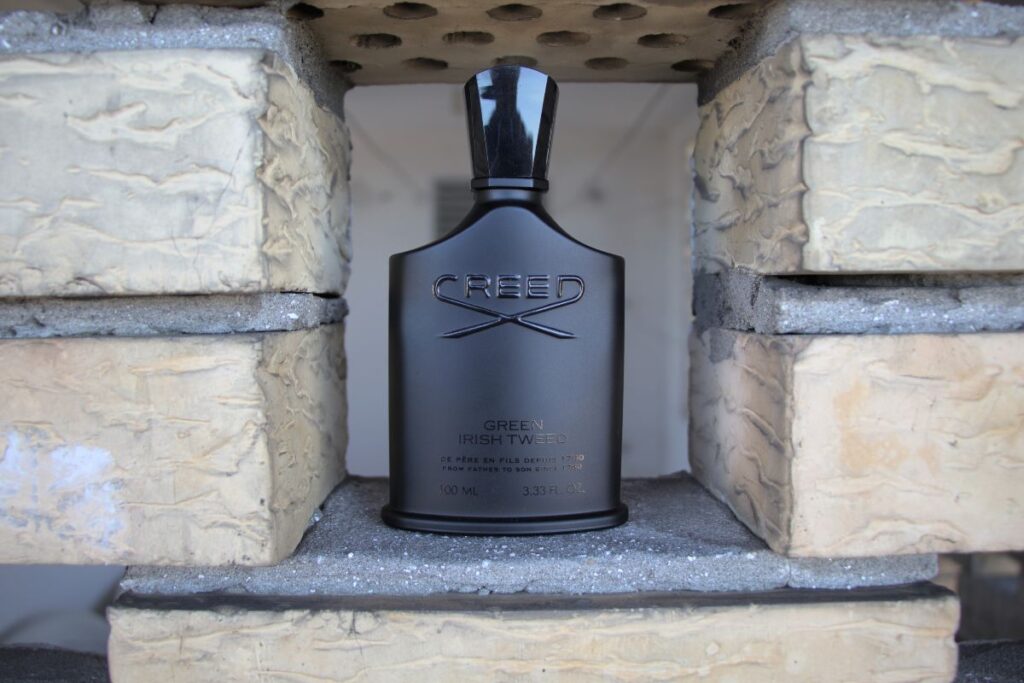 This one goes a long way back with me, so this review might be a bit biased due to its personal significance.
Comparing GIT to Davidoff's Cool Water is understandable, as most fragrance enthusiasts started with the latter rather than an expensive niche perfume.
I first owned a bottle of GIT in 2014 or 2015, marking my introduction to this niche house. Despite my love for Aventus, Millésime Impérial, Royal Oud, and Erolfa, GIT holds a special place as my first love in the fragrance world.
Nowadays, you can find echoes of this composition in various fragrances, hand soaps, and even laundry detergents.
While some might be indifferent, GIT remains a groundbreaking release from 1985, a perfectly composed fragrance that still captivates.
One notable change on the official website is the removal of ambergris from GIT, which raises questions about its value for money.
While I don't mind synthetic alternatives, it's essential to consider this before purchasing a fresh batch of GIT.
Despite this, my bottle still retains a hint of the original aroma of ambergris, possibly made out of a synthetic replacement.
Don't be swayed by the negative opinions from the younger crowd. It would be a shame to miss out on something as special as GIT and its rich perfume history and heritage.
Last but not least, do I believe that Creed scents are worth their retail price? Absolutely not, and this is something I stand for with any other niche brand.
The retail prices of perfumes, in general, have unjustifiably skyrocketed in the last couple of years, and I can only recommend buying at a discount at this point in time.
I would love to see this kind of unapologetic stance from other reviewers, regardless of whether they received their bottles for free or paid for them.
Get them at your online fragrance discounter, and you'll be more than happy with your purchase.
Top Notes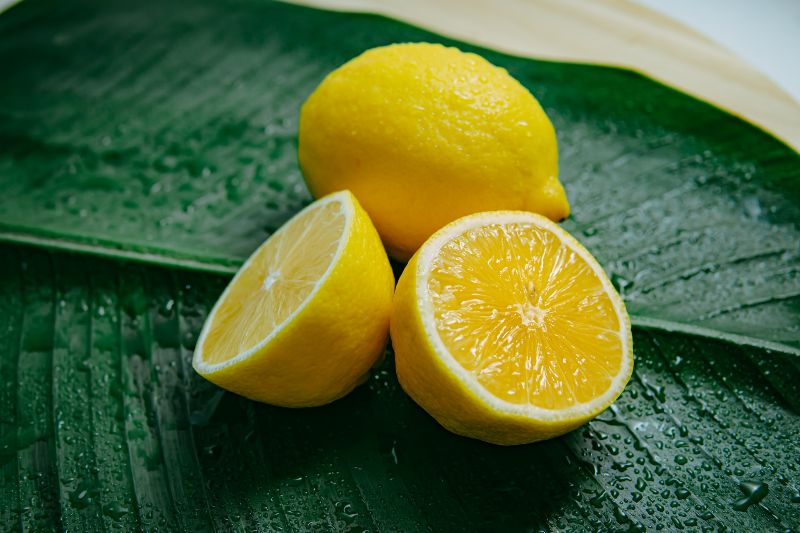 Peppermint
Verbena
Lemon
Bergamot
Galbanum
I distinctly remember that GIT didn't have as many notes as it does now, likely due to reformulations and the yearly influx of new regulations that increasingly ban natural raw ingredients.
What I experience in the opening is essentially the same as what I encountered eight years ago when I owned the old-style 120ml bottle: a fresh blend of herbs and citruses.
Primarily, the lemon verbena effect stands out alongside a clean representation of ozonic violet.
Nothing more, and nothing less, except for the clear presence of ambergris, noticeable from start to finish.
Yes, there's also a subdued aquatic vibe, which is short-lived and fades away in the heart notes.
The opening is clean, zesty, green, fresh, and inviting, reminiscent of someone who is confident and has life figured out.
Do I sense the Irish meadows here? Kinda, but this is probably the closest olfactive experience to such an environment without smelling exactly like grass.
It's rare to find such sophistication these days that doesn't adhere to current trends. A flawlessly executed opening that transitions into something even better.
Heart Notes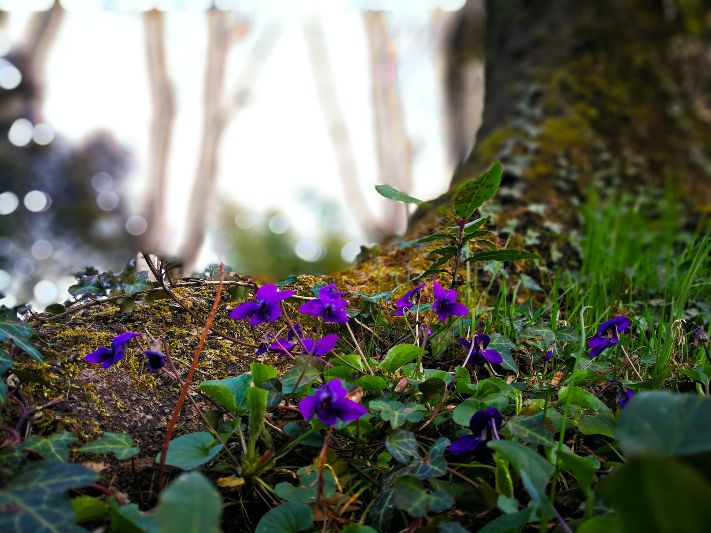 As the heart notes begin to unfold, the zestiness from the opening starts to dissipate, and we are welcomed by a magnificent introduction of aromatic, natural-smelling lavender, and powdery iris.
To my nose, this reveals a more intricate and nuanced olfactory experience, building upon the fresh and invigorating top notes.
The perfectly executed blend of floral and woody elements adds additional depth and character to the scent profile and is a joy to experience for anyone who loves to smell like a true representation of nature.
All of these elements are seamlessly combined, creating a refined bouquet. The fragrance stays like this until the dry down, where the ambergris becomes the most prominent note, along with a couple of neat surprises.
Base Notes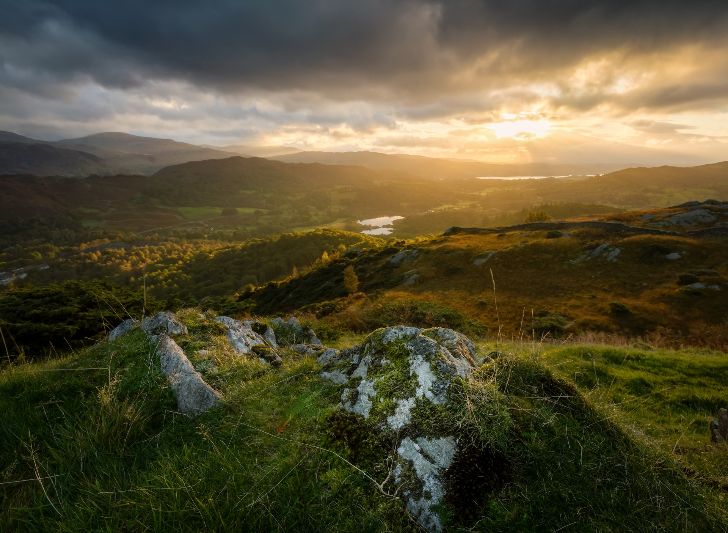 Sandalwood
Cedarwood
Ambroxan
Oakmoss
The dry down is where the fragrance is at its best if you ask me. Most of the aforementioned notes are still slightly detectable and sit beneath the salty and musky ambergris, woods, and oakmoss.
This oakmoss is actually a modern representation of the same note found in the perfumes from the '70s and the '80s, which means it doesn't smell dated at all.
These deeper, more sensual, and comforting aromas round up the experience in the classic brand fashion we are all probably familiar with.
And that's it. A straight-to-the-point scent progression, not too complex, and certainly not too basic.
It is all I ever wanted from a mature and classy fragrance, and I highly doubt that anyone else will make something as good as this anytime soon.
Performance
It is an inside joke among fragrance enthusiasts to claim that a Creed fragrance actually performs well enough to justify its price, but I have no issues with GIT's performance since it is just right.
Eight to ten hours with moderate projection on a spring or summer day is more than enough when dealing with something like this without the need for reapplication.
The sillage doesn't extend too far from the skin, but I'm okay with that since I'm sure not everyone will enjoy a scent that was released in the '80s.
The fragrance becomes a stronger skin scent around the fifth hour, and by then, people around you will be able to smell it without you being directly beside them.
LONGEVITY: 8 – 10 hours
PROJECTION: Medium
SILLAGE: Medium
Target audience and compliments
A fragrance that appeals to a wide target audience, from fragrance enthusiasts and connoisseurs to individuals seeking a versatile and statement-making scent.
Targeted towards men, although I believe all perfumes are unisex regardless of the brand's marketing, GIT gives me a classic and confident man vibe.
It's a fragrance I would like my future kids to remember me by one day, and that probably says a lot.
Not playful and not your standard run-of-the-mill release, GIT exudes a timeless quality. Given its versatility, it is suitable for men of all ages and levels of experience in perfumery, allowing it to be worn on various occasions, both formal and casual.
Regarding compliments, I don't think you'll receive them on a daily basis anymore. Spicy, marine and sweet scents dominate the current market, so it's something to consider before purchasing, especially if you primarily buy scents for positive comments.
As for me, I'm no longer in my 20s, and compliments are just a nice final touch to everything else, in case I receive them. Otherwise, I don't care about them anymore.
AUDIENCE: Men
AGE RANGE: 25+
COMPLIMENTS: Medium
When & Where
The best time to wear this scent is during spring and milder summer days.
The fresh and green notes in GIT make it particularly well-suited for these seasons, capturing the essence of a sunny day with its refreshing aroma reminiscent of blooming flowers and green landscapes.
It can also work well during fall and winter as an office fragrance, making it a great year-round perfume choice.
For specific occasions, I would recommend wearing it to daytime events such as the workplace, lunch, outdoor gatherings, casual outings, and outdoor activities like picnics, garden parties, or nature walks.
However, if you are looking for something to wear during the night during the fall and winter, then you should probably opt for a different fragrance.
SEASONS: Any Season
OCCASIONS: Business, Leisure, and Outdoor Activities
ATTIRE: Business, Formal, Smart-Casual, Sporty
Uniqueness and value for money
Once, this fragrance was often praised for its uniqueness, but those times have faded away with numerous clones that have emerged over time.
Nonetheless, it still stands as the best of the bunch and the finest representation of this aromatic profile.
What endures is its timeless appeal, ensuring it will continue to be worn a hundred years from now.
Despite being released in the 1980s, its composition has stood the test of time, remaining relevant and beloved among the fragrance crowd.
The value for money is excellent when shopping from discounters; however, I don't understand the current pricing strategy of this niche house for their products in general.
Falling within the higher price range of fragrances, its high-quality ingredients, excellent longevity, and versatile nature make it a valuable addition to any perfume collection.
UNIQUENESS: 3/5
PRESENTATION: 5/5
VALUE FOR MONEY: 8/10
Pros and Cons
In the diverse landscape of perfume, each composition brings its own charm, complexities, and shortcomings.
Exploring the pros and cons provides a comprehensive view, aiding fragrance enthusiasts in their quest for the perfect olfactory experience.
Understanding these nuances allows you to make a more well-informed choice, ensuring a tailored match for individual tastes.
Pros
A timeless and gentlemanly scent that stands the test of time
Very good performance for this type of fragrance
High-quality ingredients
Good price at the fragrance discounters
Versatile and suitable for most occasions
Cons
Too many cheaper clones
Can come as slightly dated to some
Expensive at the retail price
Collection & Similar Perfumes
GIT is a part of the classic Eau de Parfum collection, and there have been no flankers released so far. If you liked this perfume, I recommend you to check out some of the following releases as well.
SIMILAR PERFUMES
YOU MIGHT LIKE THESE PERFUMES AS WELL
Frequently Asked Questions
Here are some answers to the most popular questions asked about this perfume.
How does Creed Green Irish Tweed smell?
Creed Green Irish Tweed is a sophisticated fragrance with fresh top notes of lemon verbena, iris, and violet leaves, transitioning into a harmonious blend of floral iris and violet in the heart. Its base notes feature ambergris, sandalwood, cedar, and oakmoss, creating a timeless and versatile aroma reminiscent of the lush Irish countryside.
What type of fragrance is Creed Green Irish Tweed?
Creed Green Irish Tweed is a classic and versatile fragrance, often classified as a floral woody scent. It was released in 1985 and it was created by Olivier Creed.
Who wears Green Irish Tweed?
Celebrities, including actors such as Pierce Brosnan, Clint Eastwood, George Clooney, and Sean Connery, have also been known to wear Green Irish Tweed, adding to its popularity and allure.
Why is Creed so expensive?
Creed fragrances are often perceived as expensive due to several factors such as brand name, high-quality ingredients, craftmanship, niche appeal, and limited distribution.
Final Words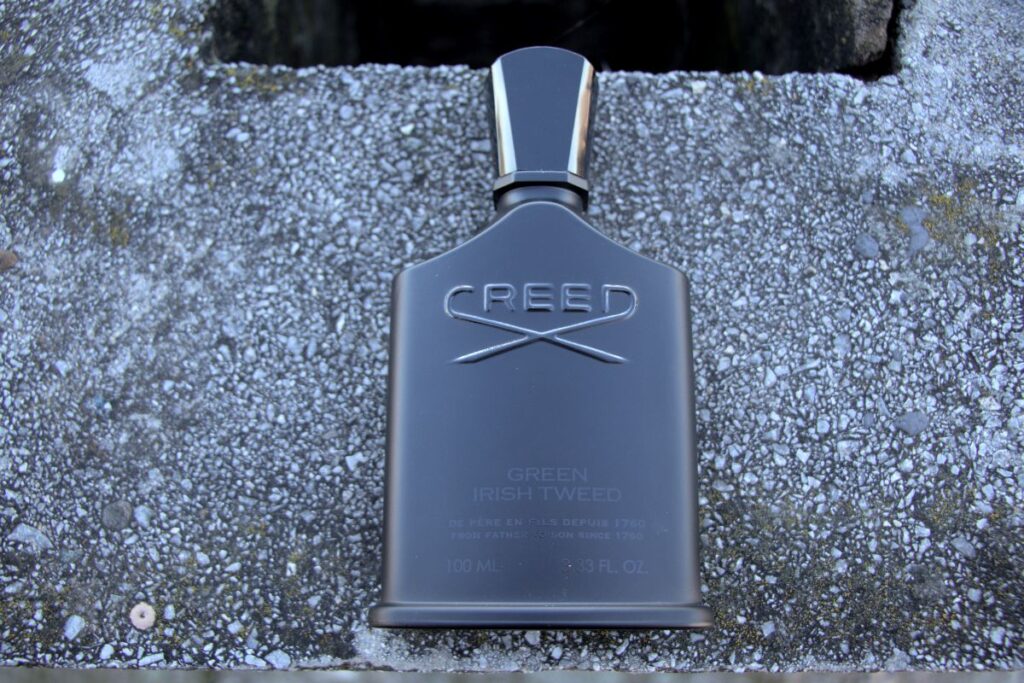 If there were a single perfect word to describe GIT, it would be 'masterpiece.' This fragrance has set future trends that remain visible today.
Despite the emergence of numerous imitations, GIT maintains its unique character, appealing to fragrance enthusiasts, connoisseurs, and perfume consumers worldwide.
As a classic in the perfume world, it continues to leave an indelible mark, reminding us of the artistic beauty that can be captured within a single scent.
For these reasons, it receives my highest recommendation as a must-have fragrance in your collection.
What are your thoughts about Creed Green Irish Tweed? Let's start a conversation and let me know in the comment section below.
In case you are in doubt about whether you should consider buying any fragrance or not, it's always good to take a look at Scent Grail's S.P.A. Signature Factor Guide.
It is easy to use and the most relevant perfume-buying guide on the web. This way, you can check out if a particular fragrance is worth checking out, and potentially find your signature perfume.
PLEASE CONSIDER CONTRIBUTING TO SCENT GRAIL
If you enjoy my blog and want to help me continue creating content, there are several ways you can support me:
I am incredibly grateful for your support, as it holds tremendous significance to me. Your generosity enables me to persist in crafting content that celebrates the wonders of the perfume world and encourages others to start this beautiful journey. Your backing is truly appreciated, and I eagerly anticipate sharing more of my creations with you in the times ahead. Keep smelling great!
Find out more Scent Grail articles about perfumery, check out top lists, and other helpful reviews via the links below:
REVIEWS
TOP LISTS
SCENT GRAIL LEARNING CENTER
Until next time, stay humble, and keep smelling great!
Best, Marin!
#scentgrail #scentgrailtribe
SCENT GRAIL ON SOCIAL MEDIA
Facebook | Twitter | Instagram | Pinterest
Your number one source for Holy Grail Signature Scents.

– Marin Kristic