I still cannot believe that it has been three years since I started this blogging journey. To celebrate Scent Grail's 3rd anniversary, I have prepared a special article for my dear readers.
Over the past three years, my website has established itself as a prominent platform for fragrance enthusiasts and connoisseurs alike.
But my biggest strength is you, the ones who actually take the time to read everything I publish. Sometimes we agree on opinions, and sometimes we disagree, and that's what makes this hobby so special.
So, before we start with the actual content and the story behind this life-changing project, I want to speak from the bottom of my heart and say thank you.
To those who supported me from the beginning, and to the new friends and readers who have made this journey even more enjoyable. Because, first and foremost, perfumes are meant to be a fun hobby, and everything else comes after.
In this article, we delve into the journey of my blog, its impact on the fragrance community, and the reasons behind its remarkable growth and popularity. Let's begin.
Scent Grail's Beginning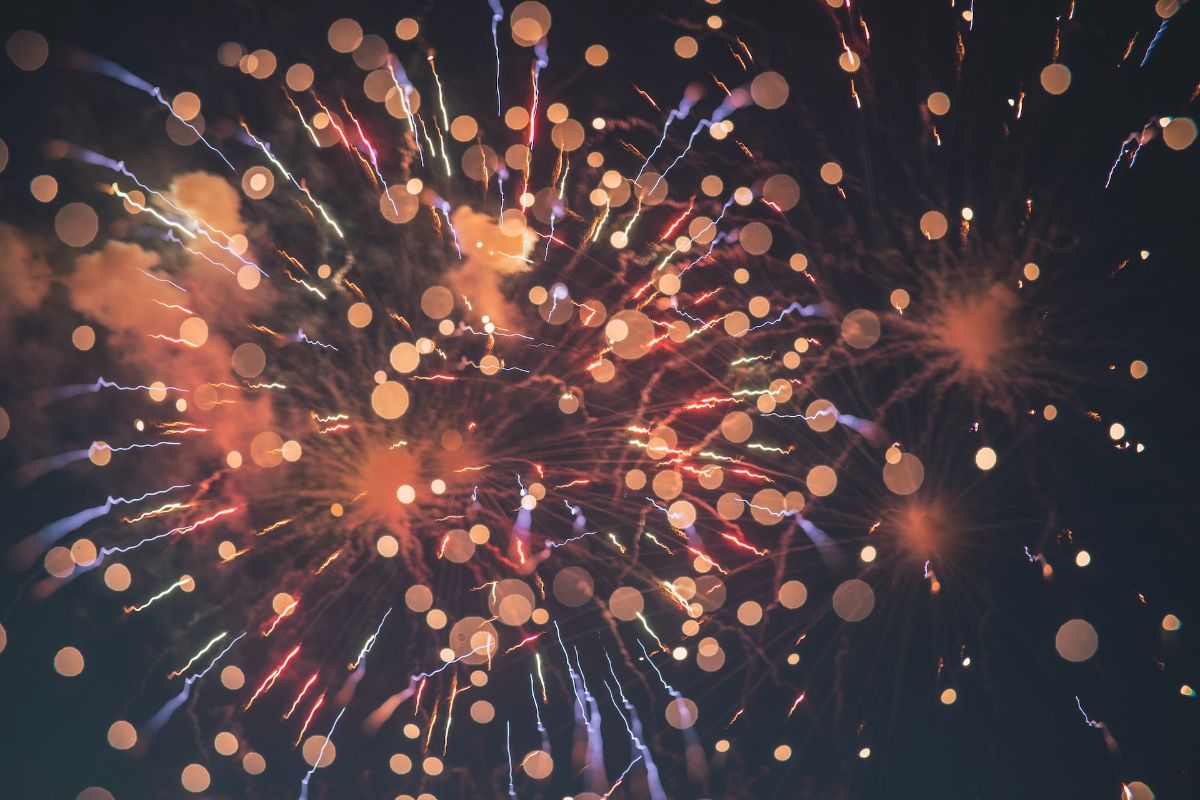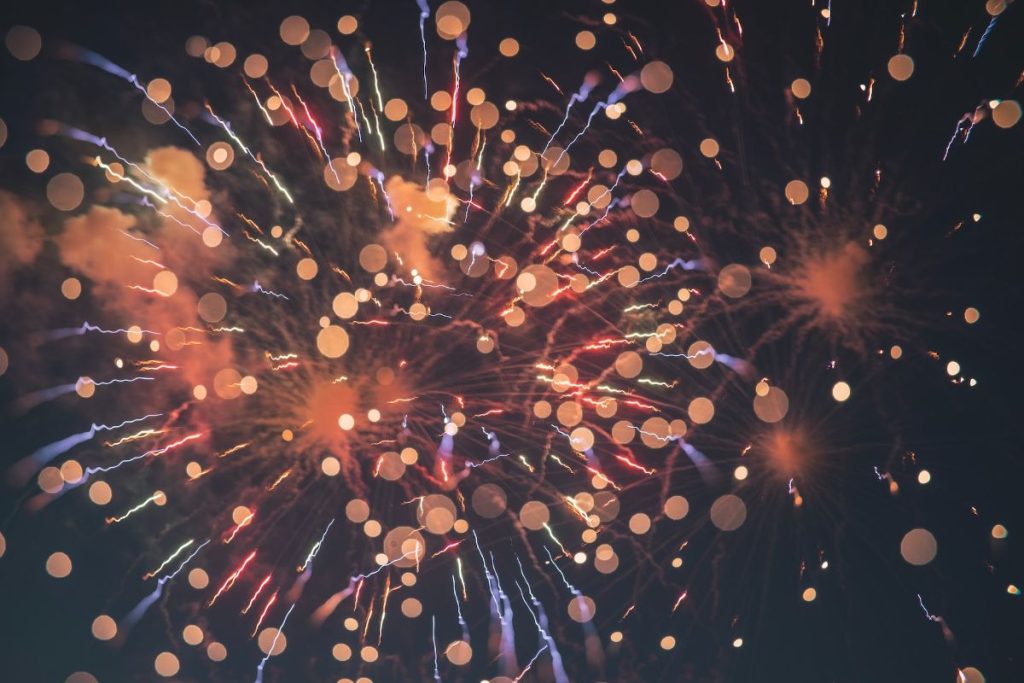 Only a couple of my closest friends and family knew until this point that sharing my passion for scents with the world was not the sole reason why I started writing about perfumes
Like many aspects of life, sometimes significant ideas emerge from less favorable events. In late 2019, I found myself working in an environment with a terrible atmosphere, despite the decent salary. It became clear to me that I needed to pursue a different path in life.
About a month or two before I parted ways with that company, I began learning about web design and SEO.
If I had to name a couple of inspirations that have solidified this blogging journey, they would likely be the book 'Meditations' by Marcus Aurelius and the renowned figure, Tim Ferriss.
Within the first six months, I created two websites that were unrelated to perfumes, but unfortunately, they both failed.
The reason behind their failure was simple – I lacked genuine interest in those topics, and they merely served as a learning path leading up to what I would consider my magnum opus.
And, the rest is history.
My initial reviews and articles were not done in the professional manner that I approach them now, but they serve as a fun and educational reminder of how it all began.
The same intense passion for perfumes still burns within me. Even today, I occasionally ponder how I arrived at this point and how I managed to stay focused on writing and continuously exploring new fragrances on a daily basis.
And now, here we are. There is no secret recipe for achieving something, nor any hidden financial support from a beauty brand behind the scenes.
Just follow your passion and do what you love, and success is almost guaranteed to follow.
My dedication and writing style will remain consistent, regardless of how fragrance brands may react to my honest reviews, and regardless of whether or not it aligns with the general opinion.
I believe this unwavering commitment is one of the main reasons why Scent Grail has experienced significant growth in such a short period of time.
Looking Ahead: Future Endeavors
As Scent Grail enters its fourth year, I aim to grow the blog even further and expand its reach.
With plans for new content ideas and exciting projects on the horizon, I will do my best to remain at the forefront of the fragrance industry, providing valuable insights to anyone seeking honest opinions.
I still remain unsponsored by anyone, and based on my current experience, I believe it is the best way to continue this work. I have declined some of the offers I have received so far.
Some of those offers have included proposals to sell my website to a company for a substantial amount of money.
However, no matter how tempting the offer may be, it is completely out of the question for me.
Out of all the reviews currently on the website, only three(an additional 2 of them weren't good enough for a fair review) of them were sent to me free of charge.
While I am open to reviewing products I receive for free, I want to emphasize that this will only apply if I genuinely believe it to be a good fragrance moving forward.
Many of you have asked me multiple times why I haven't opened a YouTube channel for video reviews.
The reason remains unchanged. Scent Grail will continue to be a blog-only platform in the foreseeable future. I hold the belief that the YouTube fragrance review scene is oversaturated, and honestly, only a few reviewers stand out these days.
Therefore, my response is to stick with written reviews. I believe that the written format carries more weight and requires more thoughtful consideration before putting thoughts into words.
Maybe I'll never have millions of views for each page, but that doesn't really bother me. Hopefully, someday, this will be my legacy 20 to 30 years from now.
My Old Collection
To enhance this celebration, I have created a gallery showcasing my old perfume collection for everyone to enjoy.
While there are many more pictures that I will share with you in the future, I have chosen to present these particular fragrances for now.
Please bear in mind that some of these pictures were taken with older phones, and the image quality may not be optimal.
During that time, capturing perfect pictures was not my main focus, but I am grateful that I still possess them.
This gallery showcases the diverse range of fragrances that have accompanied me on my fragrant journey. Each bottle in this collection tells a story, representing a specific period or moment in my life.
Some bottles hold nostalgic scents that transport me back to cherished memories of the past, and reflect my evolving tastes within the world of perfumery.
By looking at these pictures, the only fragrance I still have from this old collection is the recently repurchased Body Kouros from Yves Saint Laurent. It's amazing how times change. Enjoy the journey down memory lane.
Readers' Questions & Answers
A week ago, I reached out to you across multiple platforms, inviting you to submit your questions about me, perfumes, this blog, and perfumery as a whole.
I was thrilled by the overwhelming response and the wide range of inquiries that poured in. Some of your questions have already been addressed through various social media platforms, while the most intriguing ones have made their way here.
I have carefully selected a collection of the most exciting and thought-provoking questions to share with you in this section.
Without any further ado, let's dive into these questions and provide you with insightful answers.
1. VLATKO, FACEBOOK
Q: What does wearing perfume mean to you?
A: Wearing perfumes represents a personal journey for me. By wearing perfumes, I have an opportunity to express myself, leave a positive impression, uplift my mood, boost my confidence, and learn more about the perfume world. Each fragrance I wear tells a different story and becomes a part of my identity.
2. ALEX, INSTAGRAM
Q: Thank you for being so kind and offering answers to all our questions. If you were to choose the next buy incense, between Jovoy La Liturgie des Heures and Robert Piguet Casbah, what would you choose?
A: Thank you for your kind words! Choosing between Jovoy La Liturgie des Heures and Robert Piguet Casbah can be a challenging decision since they are both unique. If I had to choose just one, I would go with Robert Piguet Casbah since that house is traditionally more oriented to releasing more unique creations. Both scents are incense-forward creations, but the inclusion of angelica is a winner in my eyes.
3. JARONE, INSTAGRAM
Q: Hi congrats. Could u please tell me if perfumes need macerating or maturation to get the best out of them?
A: Thank you for your support. Regarding the maturation or maceration of perfumes, it's important to note that not all fragrances require an extensive maturation period since some of them never get better than when they were initially opened. The only scents I have noticed to get better with time are Karl Lagerfeld Classic, Lalique Encre Noire A L'Extreme, Frederic Malle Musc Ravageur, and a couple more. Ultimately, the maturation process can vary depending on the perfume's raw ingredients and how they are composed.
4. DANIJEL, INSTAGRAM
Q: Hi Marin, do you strictly separate perfumes into winter and summer? How do you know what kind of projection the perfume has? How do you test sillage? I really don't know when perfume becomes a skin scent.
A: Hi there! When it comes to categorizing perfumes into winter and summer, I do consider seasonal suitability to some extent. Lighter and more citrusy fragrances will work better during the warmer seasons, while heavier and richer scents are commonly enjoyed in winter. However, I do sometimes wear heavier fragrances during the summer for my own enjoyment. As for the projection and sillage, this can be subjective but the best way to test this is to get around your family or friends and see whether they comment on the fragrance you are wearing. If you receive comments on the fragrance from a distance, it's an indication of good projection. These days, it is more than enough for me to wear a fragrance that lasts anywhere between 6 – 8 hours with moderate projection.
5. JOHN, FACEBOOK
Q: How did you personally become interested in the world of fragrance? What sparked your curiosity and passion for perfumes?
A: My personal journey into the world of fragrance began unexpectedly. The first ever fragrance to spark my interest was Hugo Boss Bottled Eau de Toilette back in 2006/2007 which I smelled on my friend. From that moment, I was enveloped in a captivating apple and spicy vanilla aroma that awakened my senses and that ignited my curiosity, and set me on a fragrant path of exploration. Funnily enough, it would take me another 13 years to start writing about perfumes professionally.
6. MAKOTO, FACEBOOK
Q: Congratulations on the anniversary! Scent Grail is a fascinating project! I'm always on the lookout for unique fragrances. Could you recommend some artisanal perfumes that are perfect for special occasions or memorable moments? Best regards from Japan!
A: Thank you, and big thanks to my readers in Japan. When it comes to niche perfumes that are perfect for special occasions, a few noteworthy recommendations come to mind. The first one is my favorite perfume of all time Musc Ravageur, and the second one is Roja Parfums' Elysium Pour Homme which can be worn in any season, casually or as a special occasion fragrance.
7. HARALD, FACEBOOK
Q: Hi Marin. Here's my question for you. Are there any particular perfume houses that you admire or consider your favorites? Big thanks!
A: Absolutely! There are several perfume brands that are my favorite. My favorite niche house is by far Amouage which cannot go wrong with any release. Some of my favorites include Reflection Man, Dia Man, and Imitation Man. The close second best is Creed. Creed is known for its controversial heritage but the fragrances have exceptional craftsmanship and have also captivated my attention, as they consistently produce timeless and elegant fragrances. Millessime Imperial and Silver Mountain Water are my favorites.
8. IVAN, FACEBOOK
Q: As a fragrance reviewer, how do you approach the process of reviewing and rating perfumes on Scent Grail? What criteria do you consider when evaluating a fragrance?
A: Great question Ivan. Reviewing fragrances honestly without the influence of others takes time, and being objective. I adhere to a comprehensive approach to ensure a fair and balanced assessment. Besides the typical explanation of top, heart, and base notes, and longevity and projection, I also take into the consideration uniqueness and creativity of the scent, as well as its overall appeal and versatility. Last, but not least, I gave up on giving a numerical score to the fragrances I review a long time ago, since each fragrance is experienced differently for each of us.
9. MATEJ, INSTAGRAM
Q: I'm new to the world of perfumes and would love some tips and tricks for beginners. How can I start exploring fragrances and discovering my own preferences?
A: Hi Matej. First of all, congratulations on starting your own perfume story. As a beginner, I recommend starting with a diverse selection of fragrance samples and smelling perfumes in the fragrance shops. This will allow you to explore different fragrance families and note combinations, helping you find your own perfume style. Best of luck finding your signature fragrance, and don't be afraid to trust your senses and listen to your intuition. Read and watch reviews, but take them just as a starting point since positive reviews don't mean that you will actually like the fragrance.
10. MIRZA, TWITTER
Q: I'm curious about current fragrance trends. What are some popular trends you've noticed in the world of perfumes in recent years?
A: Hi Mirza. Perfume trends are ever-changing. The rise of fresh scents, which started with Chanel Bleu de Chanel is still going strong. The use of oud, a precious and woody resin derived from agarwood, has started to fade away and is replaced with clean woody scents such as Dior Homme 2020. Additionally, the trend of overly sweet masculine perfumes is something I'm personally not the biggest fan of, but there are a couple of exceptions such as Paco Rabanne's 1 Million Parfum.
11. ANNA, TWITTER
Q: Congratulations on your anniversary! I'm on a budget but still want to experience high-quality perfumes. Could you recommend some affordable yet impressive fragrance options?
A: Thank you. There are plentiful fragrance options available that offer both affordability and quality. Some of the fragrance houses that offer great bang for your buck perfumes are Zara, Calvin Klein, Escada, and Elizabeth Arden. Many of their releases allow you to explore diverse scents without breaking the bank.
12. MAYA, TWITTER
Q: Love Scent Grail. Here are my questions. Are there any fragrance ingredients or notes that you find particularly intriguing or captivating? What makes them stand out to you?
A: There are indeed certain fragrance ingredients or notes that I prefer. Some of them include leather, iris, and citruses such as bergamot, and orange. Since I'm wearing lighter fragrances now, I tend to wear heavier stuff less frequently due to their denser base. Of everything listed, leather is by far my most favorable fragrance note, as it goes well with my personality.
13. JOAO, WEBISTE SUBSCRIBER
Q: With so many fragrances available in the market, how do you navigate through the vast variety to find unique and interesting scents that stand out? P.S. I have been following Scent Grail since 2020. Congratulations!
A: Thanks! In the last couple of years, my main sources of finding new and interesting perfumes are fragrance brand websites, websites such as Fragrantica, and Parfumo, and visiting perfume shops. One thing I have completely abandoned is buying newly released fragrances that get a ton of hype. Usually, they almost never deliver or are a variation of something I either own or have smelled in the past.
14. ROHAN, WEBSITE SUBSCRIBER
Q: I'm eager to learn more about the art of perfumery. Can you recommend any resources or books that would be beneficial for someone interested in diving deeper into this subject?
A: Absolutely! There are several fantastic resources and books that can deepen your understanding of the art of perfumery for which I have made a full article in the past. These resources are sure to enrich your knowledge and passion for the captivating world of perfumery.
15. ELLA, WEBSITE SUBSCRIBER
Q: Good work Scent Grail team! Are there any specific fragrances that hold a strong emotional connection or evoke vivid memories for you personally? If so, could you share a few examples?
A: I had so many perfume bottles since starting collecting that I cannot even remember them all. But, there are a couple of scents that evoke emotions and memories for me. Some of them are Nikos Sculpture, Giorgio Armani Acqua di Giò Profumo, Escentric Molecules Molecule 01, Joop Homme, Dior Sauvage Eau de Parfum, Tom Ford Tobacco Vanille, and Versace Dreamer. Most of the listed fragrances have created great and unforgettable memories for me, but also, some of those bring me back to not-so-good events which are also a part of life.
Final Words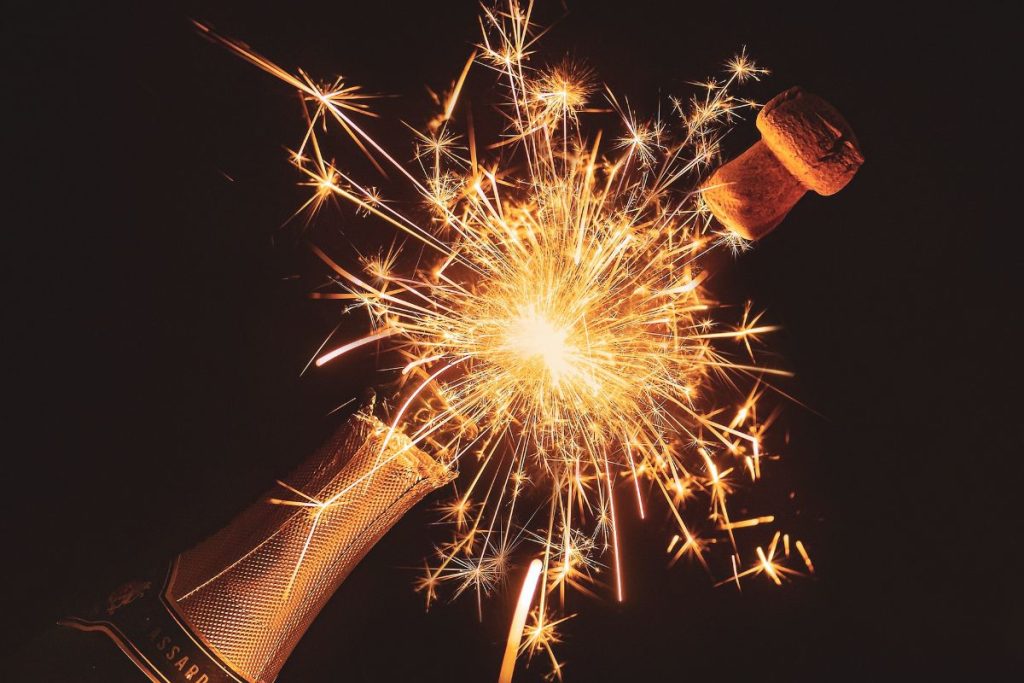 As we celebrate Scent Grail's 3rd anniversary, I am filled with joy, gratitude, and a burning passion for perfumes.
From the early days of humble beginnings when I was just learning how to start this blog to the vibrant and passionate community we have built, this hobby has been nothing short of spectacular.
I am immensely thankful for each and every one of you who have supported and accompanied me on this path.
As we move forward, I am excited about the bright future of the Scent Grail project. Thank you for being a part of the Scent Grail community Here's to many more years of being true to myself, discovery, and let's continue this journey together.
What are your thoughts about this celebratory article about Scent Grail's 3rd anniversary? Let's start a conversation and let me know in the comment section below.
In case you are in doubt about whether you should consider buying any fragrance or not, it's always good to take a look at Scent Grail's S.P.A. Signature Factor Guide.
It is easy to use and the most relevant perfume-buying guide on the web. This way, you can check out if a particular fragrance is worth checking out, and potentially find your signature perfume.
PLEASE CONSIDER CONTRIBUTING TO SCENT GRAIL
If you enjoy my blog and want to help me continue creating content, there are several ways you can support me:
I am incredibly grateful for your support, as it holds tremendous significance to me. Your generosity enables me to persist in crafting content that celebrates the wonders of the perfume world and encourages others to start this beautiful journey. Your backing is truly appreciated, and I eagerly anticipate sharing more of my creations with you in the times ahead. Keep smelling great!
Find out more Scent Grail articles about perfumery, check out top lists, and other helpful reviews via the links below:
REVIEWS
TOP LISTS
SCENT GRAIL LEARNING CENTER
Until next time, stay humble, and keep smelling great!
Best, Marin!
#scentgrail #scentgrailtribe
Scent Grail on Social Media: Facebook | Twitter | Instagram | Pinterest
Your number one source for Holy Grail Signature Scents.

– Marin Kristic