Mancera Cedrat Boise is a citrus woody perfume for men and women released in 2011. The fragrance is often compared to Creed Aventus, yet it is the only scent from that genre that stands on its own.
A sister company of Montale, Mancera is known for its art deco perfume bottles and quality ingredients. One more thing that separates Mancera from Montale is a more French approach to perfumery, rather than middle-eastern we usually find in Montale's selection.
In an interview for Fragrantica(2016), Pierre Montale, the owner, and perfumer of both houses said "both brands(Montale and Mancera) have success in the European as well as the Arabian market. It's a 50/50 story. Though for the last three years I've created more perfumes for Montale – just because Mancera customers love more fresh fragrances".
I fully agree with Pierre's statement and found that after Mancera is so widely available, Montale became even more popular in Europe and USA.
One thing that has never changed in my search for a holy grail scent is the fact even after being into this hobby for such a long time, Mancera Cedrat Boise has remained one of my favorite fragrances of all time.
You know it is a big deal if you smile each time you spray a scent that takes you down the memory line, and I'll tell you everything about it.
Mancera Cedrat Boise Eau de Parfum in three words: VIBRANT – LUXURIOUS – DEEP
Affiliate Disclosure: As an Amazon Associate I earn from qualifying purchases. By purchasing via provided links/banners comes at no additional cost to you. Scent Grail only recommends products and/or services that are insightful and helpful to readers. For more info please read Affiliate Disclaimer.
Don't have the time to read the review right now? No worries! Here are my 5 quick takes:
The best all-year-round affordable niche perfume on the market
Created by Pierre Montale in 2011
Timeless citrus woody composition that will never go out of style
Great value for money
Unisex fragrance that works better on men
Brand and Perfume History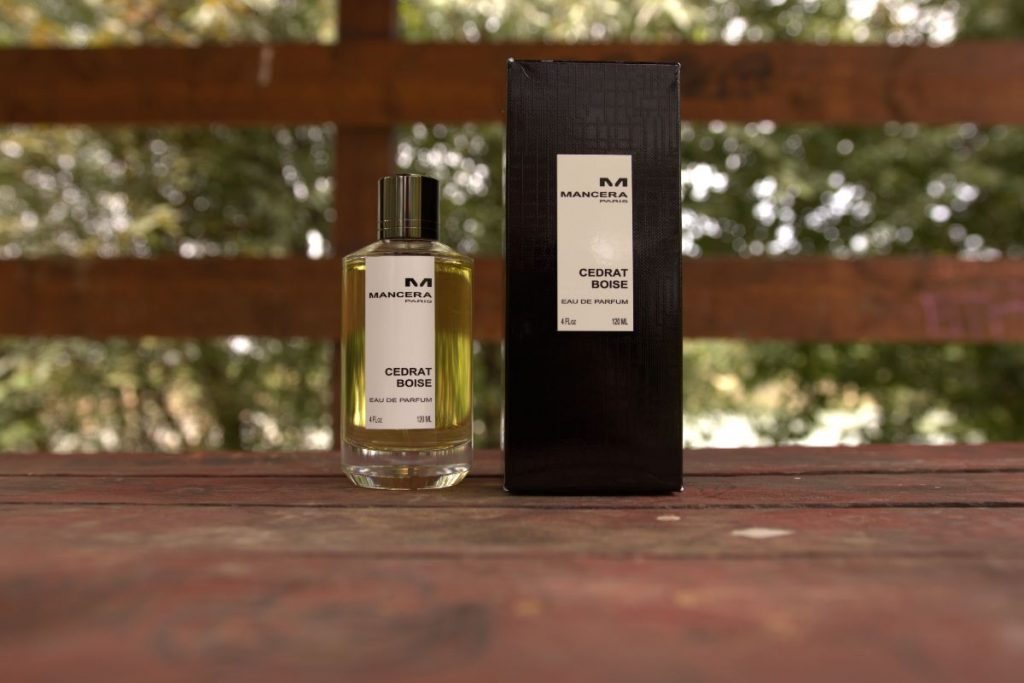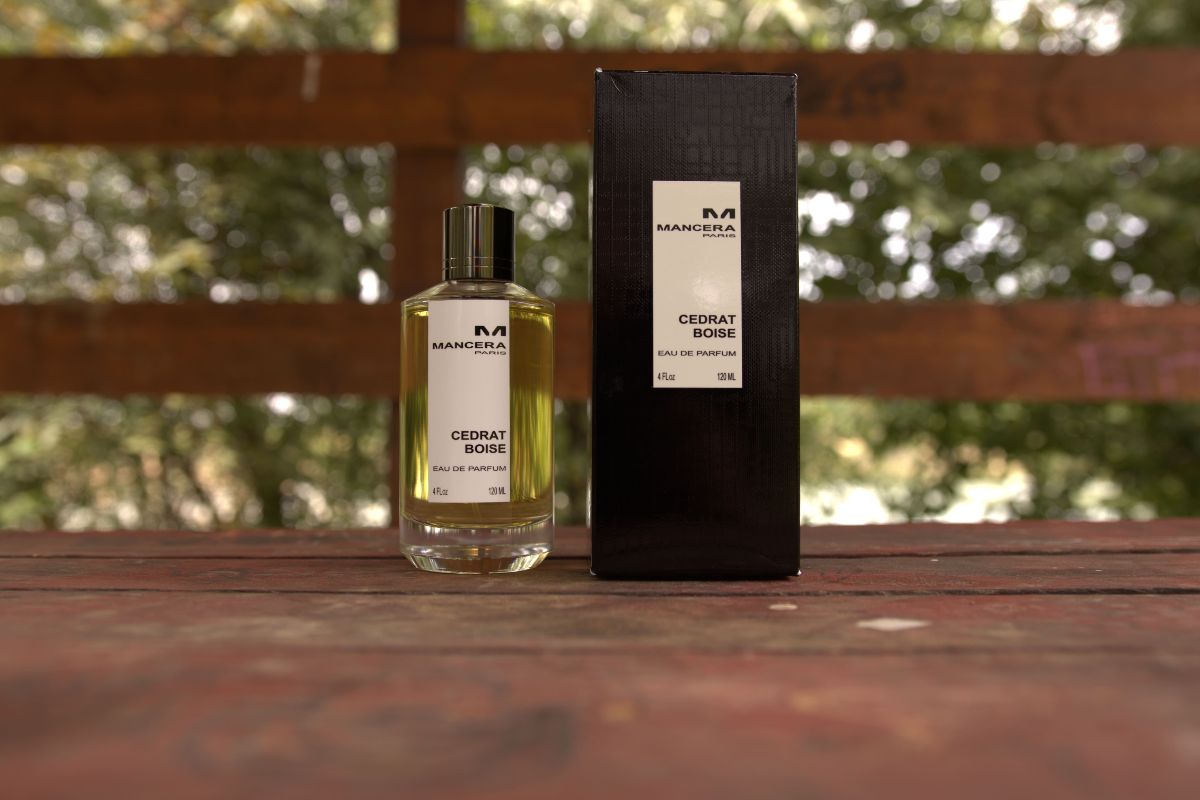 Mancera niche house was founded by Pierre Montale in 2008, an ode to the Art Deco movement, and a desire to create modern interpretations of scents from the past by using only the finest and precious ingredients.
It was initiated by the distributor "Al Hthar", who had previously specialized in establishing major perfume brands in the Gulf region.
The brand is known for its direct collaboration with Montale house( both owned by Pierre Montale) which was the beginning of a unique collaboration between a father and his daughter.
The intense, highly concentrated perfumes are created in a more French perfumery style, in order to give them a more Western appeal, with exception of a couple of Oud creations.
The heavy crystal glass Art Deco-style flacons are custom-made by Italian manufacturer Luigi Bormioli, best known for his style and artwork are often compared to Renaissance.
In May 2015, Mancera opened their first luxurious perfume boutique at Place Vendome in Paris. Since 2017, Amélie Montale is the art director of Mancera.
Mancera Cedrat Boise Story
Cedrat Boise Eau de Parfum was created by Pierre Montale and released in 2011. One thing that has always followed this release since its release was the unfair comparison to the more famous Creed Aventus.
From a financial standpoint in 2011, it was logical to include at least something that would resemble the King itself, and besides both being somewhat fresh fragrances with black currant notes in the opening, and Cedrat Boise's bergamot that mimics pineapple, that's where they take different paths.
The scent is composed of high-quality ingredients which are apparent from the first spray, and possibly one of the main reasons why such an affordable niche fragrance has remained the most popular Mancera perfume.
The name of the fragrance comes from two words: Cedrat – a type of citrus known as a large fragrant citron. While in French, Boise means timbered or woody.
Perfume Theme
Mancera's official blurb: "Vibrant and sparkling, Cedrat Boise opens with notes of citrus fruits, blackcurrants and spices and rests on a sensual heart of jasmine and patchouli leaves. Its long-lasting sillage captivates you with woody, vanilla, leathery and musky notes."
Notes and Classification
Perfumer: Pierre Montale
Perfume Oil Concentration: Eau de Parfum
Fragrance Type: Citrus Woody
Release Date: 2011
Target Audience: Unisex
Most dominant notes: Bergamot, Cedar, and Vanilla
Age Group: 20+
Seasons: Spring, Summer, and Fall
Occasions: Any occasion
Longevity and Sillage: 8 – 10 hours with great projection
The recommended number of sprays: 2 – 4
Compliments: High
Likeability: High
Uniqueness: 4/5
Value for money: 10/10
Accords: Citrus, Woody, Oriental
Reviewed batch code: 20H237B – Produced in 2020
Holy Grail Scent Rating: A+
PERFUME NOTES
Top notes: Citrus from Sicily, Blackcurrant, Cold spices
Heart notes: Aquatic Jasmine, Leaves of Patchouli
Base notes: Woody Notes, Leather, Oakmoss, Sensual Vanilla
Perfume Presentation
After seeing one Mancera bottle, you have seen them all. With slight variations to the bottle looks, each Mancera is presented in tall and cylindrical shapes flacons, easily distinguished as Mancera.
A simple, yet elegant and heavy bottle comes with a sticker containing the most important information about the fragrance, such are the name of the house, the name of the fragrance, and concentration.
Depending on which Mancera perfume you purchase, and the date of the production, newer bottles come with a magnetic cap, while the older stuff is presented with a screw-on atomizer and cap.
PRO TIP: if you own an older-style Mancera fragrance with a screw-on atomizer and cap, do not screw the cap too tightly to avoid a potential spilling of fragrance and evaporation.
One thing that each Mancera and Montale perfume box includes is a faux leather perfume bag which is nice and handy even for keeping other stuff inside besides the actual perfume. Nice touch to details, and a little sign of caring for even the littlest things.
My Experience With Perfume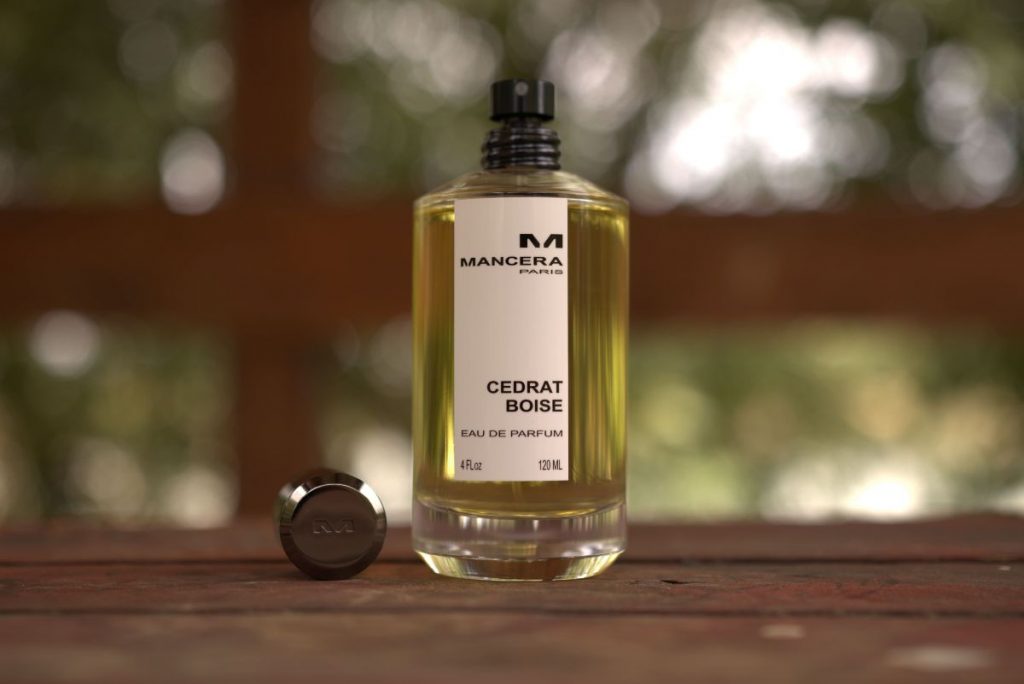 After owning Mancera Cedrat Boise 2013, 2015, and now 2020 batch variations, before I start with the actual review, I have to say a couple of things regarding all the talk about reformulations that have seemingly surrounded this fragrance in the recent years within the fragrance community.
As we know, IFRA promotes the safe use and enjoyment of fragrances by setting rules and regulations for the use of fragrance materials.
Easily explained, if you want your fragrances on the shelves of any retail store, they have to follow IFRA rules on what can and cannot your fragrance include.
Thus, if you found that your favorite fragrance isn't as powerful or deep as before, it might just mean it has been reformulated to abide by the industry rules of allergen exclusions, and thus, finding an alternative and safer ingredient.
For whatever unknown reason, Cedrat Boise has been in the fragrance community hindsight as the one that got destroyed by reformulations and is not worth owning anymore.
Not only that these kinds of statements potentially keep a certain number of buyers from ever trying Cedrat Boise, but are also false.
Cedrat is still a full-bodied and three-dimensional fragrance experience everyone should experience.
I have worn the older("unicorn") variations in cold and rainy Ireland, and in hot and humid Croatian summers. Apart from lasting just an hour or two less, the fragrance is still 99% the same as before.
In the future when I finish the current 120ml bottle and buy again the latest edition, I will do an update in the future, but for now, just ignore all the false talk about Cedrat Boise being heavily weakened.
The reasons why some experience "poor" performance could be:
Wrong weather conditions
Skin type
Too little or too much perfume
The freshly opened bottle that has to macerate and age for a couple of months
Fake fragrance
I hope this has reassured you that everything is alright with Mancera Cedrat Boise and there's no fear of getting a weak perfume.
Top Notes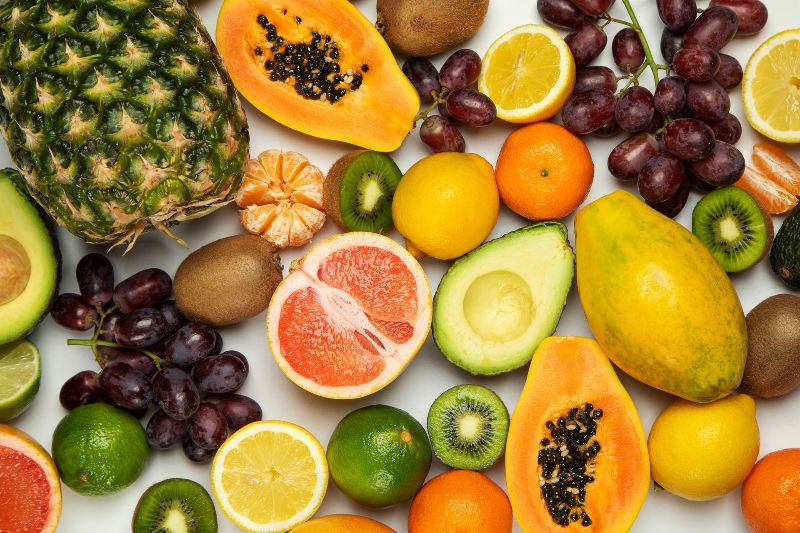 Citrus from Sicily
Blackcurrant
Cold spices
You know, how more often than not you go to the perfume shop, try something new and it gets you by its enjoyable top notes and after 10 or 20 minutes gets plain and boring? Yeah, me too.
I cannot tell you how happy I am to tell you that Cedrat Boise follows this formula successfully and succeeds to remain interesting in the middle stage and in base notes as well. This seems more like real art now.
Seriously, I'm going to coin this term as a new form of art. Just keep the fragrance interesting, let it develop, and not disintegrate within the first 30 minutes.
Yes, the fruity opening gives me those Aventus vibes, with blackcurrant and bergamot as the main players. Surprisingly, I find the bergamot in Montblanc Explorer more natural-smelling than here.
Don't get me wrong, on a whole, Cedrat Boise is in a league of its own. The beautiful opening of the crisp and zingy combination of citruses exudes quality and I bet that your first thought will be something like "oh, yeah", and "this smells like million bucks".
How about the cold spices? Are they here or not? To my nose, the unnamed spices are really here as a supporting note to balance out the fruity opening and give it a touch of mystery rather than being something concrete like the black pepper in Dior's Sauvage per se.
Now, after I have mentioned the Sauvage, if you like that fragrance, Cedrat Boise might be the next best upgrade you could buy.
What gets me every time with this scent is the layered transition from the fresh-aromatic opening to the smooth and warm heart notes.
One more thing, if you are familiar with the fruity notes from Mancera Sand Aoud, it is the same deal here.
Heart Notes
Aquatic Jasmine
Leaves of Patchouli
One of the hardest achievements a perfume blogger can do is to explain how something smells to a reader. We are all different, and we all experience smells in a slightly different and distinctive way.
In my years as a perfume hobbyist and consumer, I have read and seen everything, from literary reading poetic explanations that make no sense to literal texts about how a certain note smells like.
That's why I try to take a different approach and tell you is perfume good or not, how's the transition in perfume wake, the level of synthetics, and everything a potential consumer actually wants to know about.
So, how does Cedrat Boise transition from the opening to the middle stage? In one word – absolutely delightful.
The bright and sunny citruses keep on going through the rest of the fragrance and are joined by a touch of woodiness, soft leather(the same molecule you'll find in Hugo Boss The Scent and Rasasi Shuhrah Pour Homme), and a peculiar watery quality without going into the aquatic territory.
Is there jasmine or patchouli here? Probably just hints that comes more as a soft musk and beforementioned wateriness than anything else really.
The star of the middle stage is that polished cedarwood that's bombarded with the rest of the notes and accords.
The pure genius of Pierre Montale is how he blended the fragrance to make it woodier in cold weather and fruitier when it's hot outside, making Cedrat Boise one of the most versatile fragrances on the market.
The longer it stays on your skin and develops, the better it gets.
Base Notes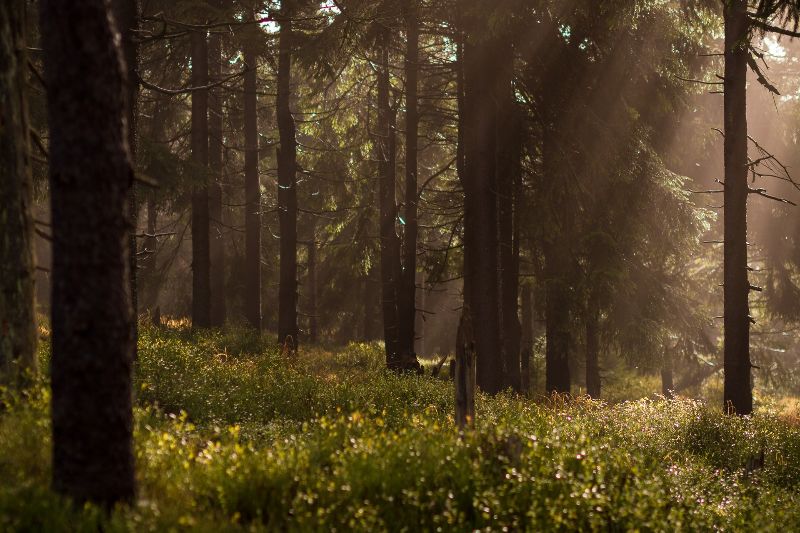 Woody Notes
Leather
Oakmoss
Sensual Vanilla
I can sense every note listed in the bottom notes. By the time the fragrance has dried down(a couple of hours into the life of fragrance), the scent is warmer, creamy(sandalwood), and gets more serious as the oakmoss becomes more present.
The key ingredient of Cedrat Boise that differentiates it from Aventus is bourbon vanilla. Somehow, it always works to include a vanilla molecule to tie things together.
With citruses still present, oakmoss with cedar combination, and tasteful spicy vanilla, you are in for a good ride.
Sometimes, words cannot say enough. Thus, I recommend that after reading the review, visit your nearest Mancera boutique or other niche stores that sell their perfumes and give it a try. One of a kind masterpiece.
Performance
Mancera Cedrat Boise lasts a good 8 to 10 hours with very good projection and sillage. With reformulation talks explained, I cannot see anyone being unhappy with the durability.
If you are not a woman(ladies also wear Cedrat Boise), the fragrance shouldn't announce you before you enter a room anyways.
The scent is consistent with its performance, a rare quality, and there's is no need to shell out 300$ to get it.
Target audience and compliment factor
Anyone at any age can wear Mancera Cedrat Boise. What could ladies potentially stop from wearing it is the general popularity of Creed Aventus among male consumers and all of its inspired-by scents that every other guy now wears.
Cedrat Boise attracts compliments like crazy, especially in the heat. This is due to its citrus-woody composition that never goes out of style. Well, not at the same level as Armaf Club de Nuit Intense Man, but still pretty high.
Dress code and occasions
The best time to wear Cedrat Boise would be in the warmer days of Spring and Summer, but it also does the job pretty well when it's colder.
Mancera's luxurious and inviting scent profile works anywhere, and in any scenario. I have found the best reactions when wearing it to the office, and even on dates.
I know that this is gonna sound like sacrilege, but yes, you could wear Cedrat Boise even in tracksuits.
Uniqueness and value for money
The obvious comparison to "that" fragrance knocks it down by just one point in uniqueness, but still not enough to place it in the generic category.
In the 2020s, Cedrat Boise still smells unique and recognizable, and there is no doubt you'll smell anything but pure magic.
The thing that will satisfy you the most is the price point which stands around 100 bucks if you find it at a sale. At that price, Mancera Cedrat Boise is the best fragrance in the world – period.
Thus, I recommend you check out your favorite fragrance discounters before buying it from the Mancera website directly.
Pros and Cons
Here are some better and weaker parts of this perfume:
Pros
The best affordable niche perfume on the market
A timeless citrus woody composition that will never go out of style
High-quality ingredients
Highly likable compliment getter
Consistent performer
Cons
Works better on men
Similar opening to Creed Aventus
Price fluctuation
Collection & Similar Perfumes
As a niche fragrance, Cedrat Boise has no flankers and is a standalone release, and here are some comparisons with other similar themed fragrances:
MANCERA CEDRAT BOISE VS CREED AVENTUS
Both fragrances have a similar scent profile but each is its own fragrance. Cedrat Boise performs much better than Aventus and is more of an all-year-round fragrance. Cedrat Boise is a bergamot dominant scent with a lot of cedar and vanilla as well, while Aventus is a pineapple, birch, and musk dominant fragrance.
MANCERA CEDRAT BOISE VS MONTBLANC EXPLORER
Cedrat Boise Eau de Parfum and Montblanc Explorer are both easy to wear and all-year-round citrus-woody fragrances. Both are commonly classified as "Aventus-type" fragrances with their own twist. Montblanc Explorer is a lighter and more office-friendly perfume that shares Aventus and Dior Sauvage DNA, while Cedrat Boise takes its own route with the introduction of bourbon vanilla.
MANCERA CEDRAT BOISE VS ARMAF CLUB DE NUIT INTENSE MAN
Armaf's Club de Nuit Intense Man is the closest Aventus clone of the market and the one that gets the most compliments. Mancera Cedrat Boise is by far the better perfume option given its composition, ingredient quality, and presentation. What elevates Cedrat Boise above CDNIM, even more, is the fact it lives up to all the hype it received in the last ten years.
Here is my suggestion what else you should check out if you liked this perfume:
Creed Aventus – is a fruity musk fragrance released in 2010. The main notes are Pineapple, Birch Tar, and Musk. The lasting power is 8 – 10 hours with moderate projection.
Tiziana Terenzi Orion – is a fruity woody fragrance released in 2015. The main notes are Pineapple, Birch Tar, and Cedarwood. The lasting power is 10 – 12 hours with great projection.
Nishane Hacivat – is a chypre fragrance released in 2017. The main notes are Pineapple, Oakmoss, and Grapefruit. The lasting power is 12+ hours with great projection.
Frequently Asked Questions
Here are some answers to the most popular questions asked about this perfume.
What does Cedrat Boise smell like?
Mancera Cedrat Boise is a citrus woody perfume for men and women released in 2011. The perfumer behind this creation is Pierre Montale. The most dominant notes are Bergamot, Cedar, and Vanilla, and the lasting power is 8 – 10 hours with moderate projection. This fragrance can be worn by men and women during warmer weather on leisure and business occasions.
Is Cedrat Boise masculine?
Fresh, crisp, woody, and a touch of vanilla. Cedrat Boise is a more masculine than feminine fragrance. Praised by its high-quality ingredients, effervescent scent profile, making it the ultimate citrus woody holy grail men's scent on the market.
Is Mancera Cedrat Boise long lasting?
Cedrat Boise is a long-lasting unisex scent, with a good projection that leaves an enjoyable scent bubble around the wearer. With its consistent performance, Cedrat Boise lasts anywhere from 8 – 10 hours on warm and cold days.
Is Mancera Cedrat Boise unisex?
Cedrat Boise by Mancera is a citrus woody eau de parfum fragrance for women and men. Top notes are Citrus from Sicily, Blackcurrant, Cold spices; Heart notes are Aquatic Jasmine, Leaves of Patchouli; Base notes are Woody Notes, Leather, Oakmoss, Sensual Vanilla.
How do you pronounce Cedrat Boise?
Mancera Cedrat Boise is pronounced as Cedrat Bwhaz.
What does Cedrat mean in English?
Cedrat(the citron tree) is a type of citrus known as a large fragrant citron. It is used widely in Asian cuisine, traditional medicines, perfume, and religious rituals.
Is Mancera niche or designer?
Mancera is a French luxury niche brand established in 2008 by Pierre Montale and inspired by Art Deco design.
Conclusion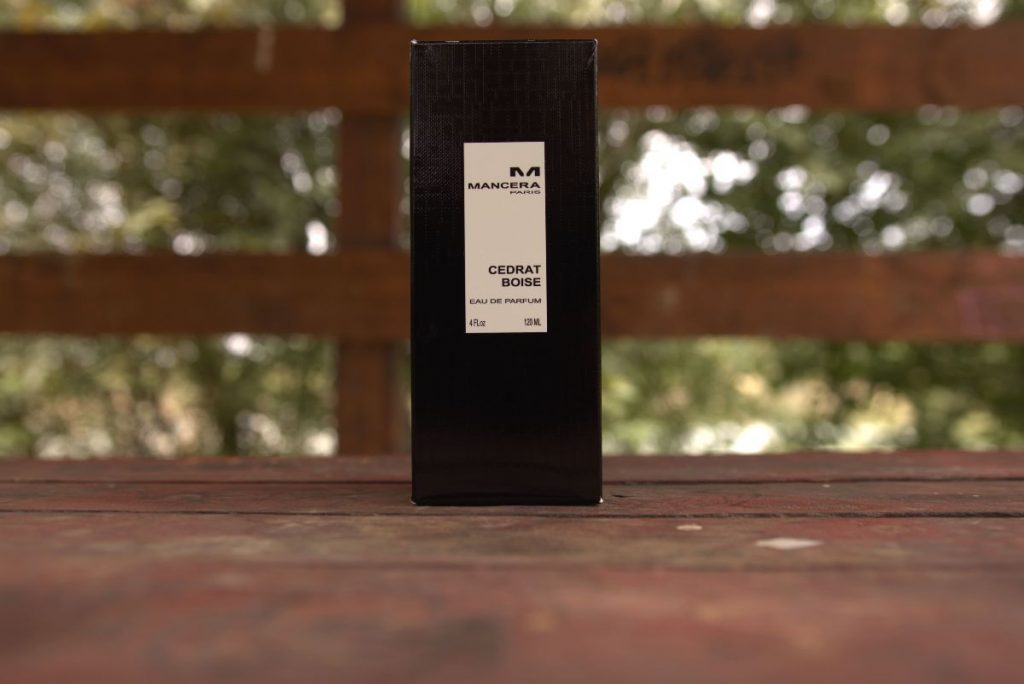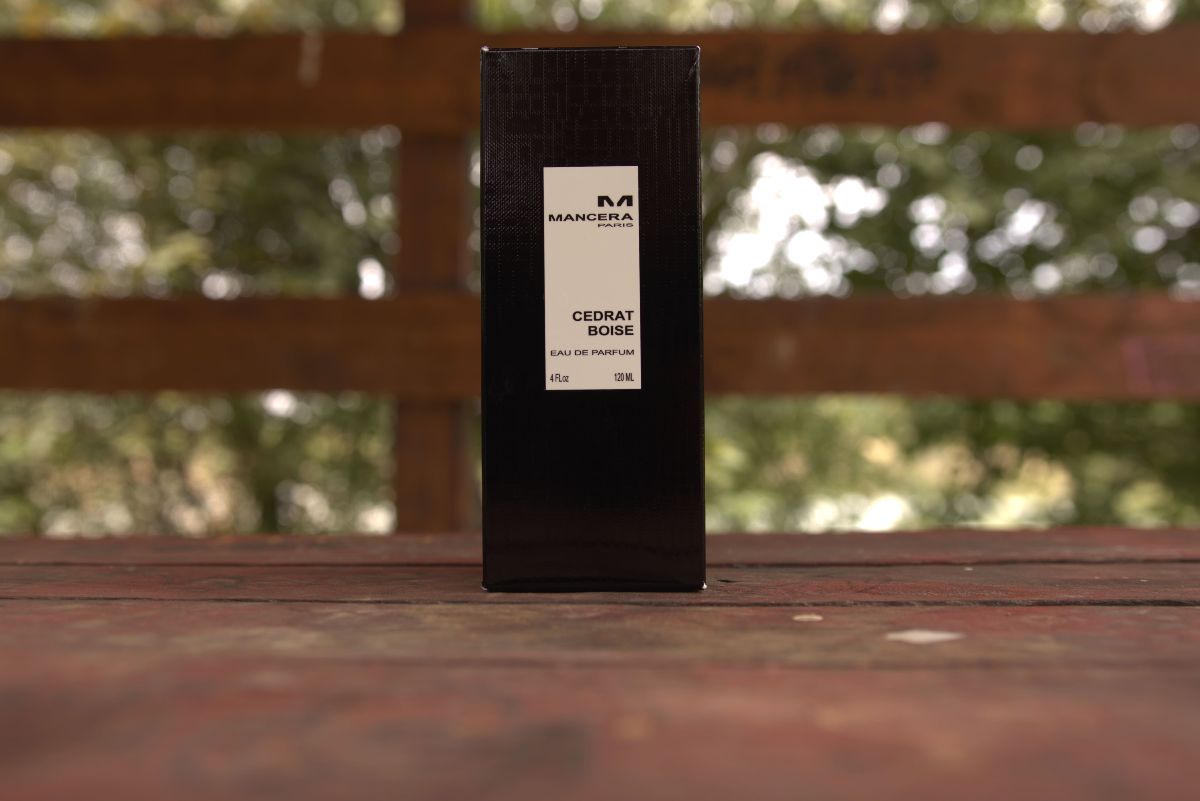 Mancera Cedrat Boise has been with me during the better part of the last decade in good and in bad. Never have I been more emotionally attached to a fragrance than to this one.
Objectively speaking, even if I didn't have all these memories, Cedrat Boise would still end up as a holy grail scent. It's just one of those scents that define who I am, and maybe who I want to be.
For that reason, and everything that has been said in this review, I give Cedrat Boise my personal masterpiece rating and recommendation to add to your perfume collection.
What are your thoughts about Mancera Cedrat Boise Eau de Parfum? Have you tried it? Do you like it? Let's start a conversation and let me know in the comment section below.
In case you are in doubt whether you should consider buying this fragrance or not, it's always good to take a look at Scent Grail's S.P.A. Signature Factor Guide.
It is easy to use and the most relevant perfume buying guide on the web. This way, you can check out if a particular fragrance is worth checking out, and potentially find your signature perfume.
Scent Grail content is free for anyone to use without anything hiding behind the paywall. If you wish to help me do more great articles like this, you can donate via PayPal. Much appreciated.
Find out more Scent Grail articles about perfumery, check out top lists, and other helpful reviews via links below:
REVIEWS
TOP LISTS
SCENT GRAIL LEARNING CENTER
Until next time, have a great time and keep smelling like a million bucks!
Best, Marin!
#scentgrail #scentgrailtribe
Scent Grail on Social Media: Facebook | Twitter | Instagram | Pinterest
Your number one source for Holy Grail Signature Scents.

– Marin Kristic