Dolce and Gabbana The One Eau de Parfum is one of the most famous men's perfumes of all time, launched in 2015.
What gave it immersed popularity in the broader audience was a better performance than the 2008 Eau de Toilette original while keeping the same scent profile.
Keeping the focus on the original The One, as someone who was back then a casual perfume hobbyist, I had the opportunity and privilege to be one of the first people in 2008 to enjoy it as something completely new on the market.
What I didn't like about the original was the poor performance, and like many others, I wished for the same fragrance but with better longevity and projection.
"What comes first is the scent. The emotion and the scent are intimately linked because the scent evokes an emotion."

OLIVIER POLGE
Dolce and Gabbana The One Eau de Parfum in three words: ALLURING – SEXY – MODERN
Affiliate Disclosure: As an Amazon Associate I earn from qualifying purchases. Purchasing via provided links/banners comes at no additional cost to you. Scent Grail only recommends products and/or services that are insightful and helpful to readers. For more info please read Affiliate Disclaimer.
Don't have the time to read the review right now? No worries! Here are my 5 quick takes:
One of the best romantic fragrances on the market
Created by Olivier Polge in 2015
Best worn during the milder weather in fall and winter
Last around 5 – 7 hours with moderate projection, and intoxicating sillage
Not enough of an improvement over the original release
The main questions and answer about Dolce and Gabbana's The One Eau de Parfum such as is it better to save some money and go with the original release, and how much performance has been improved in this flanker will be answered in Scent Grail's review, so keep on reading.
Brand and Perfume History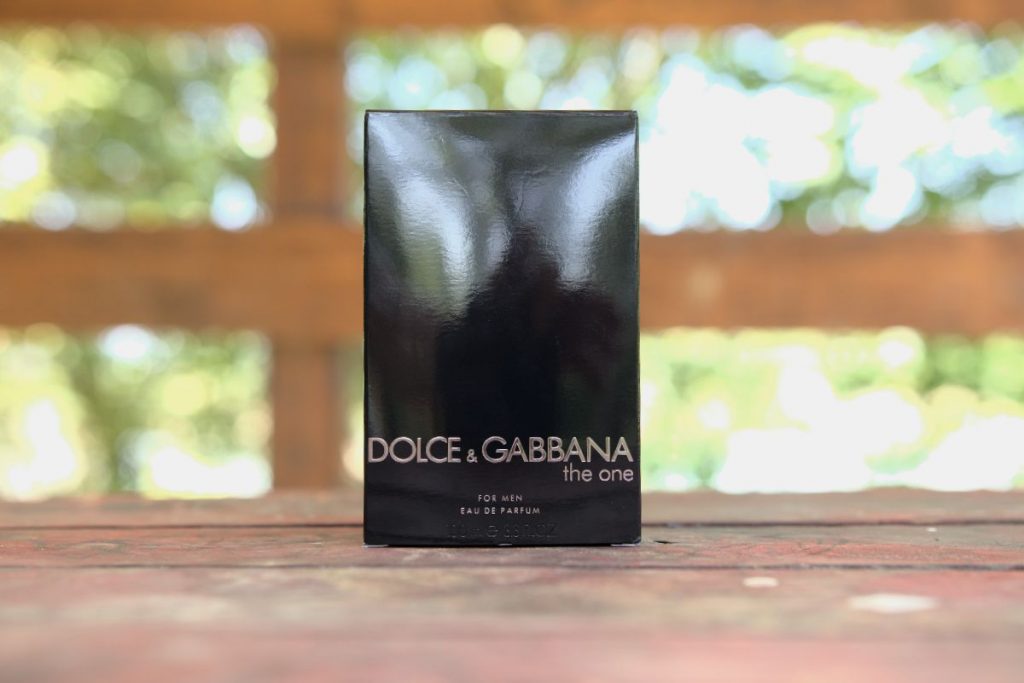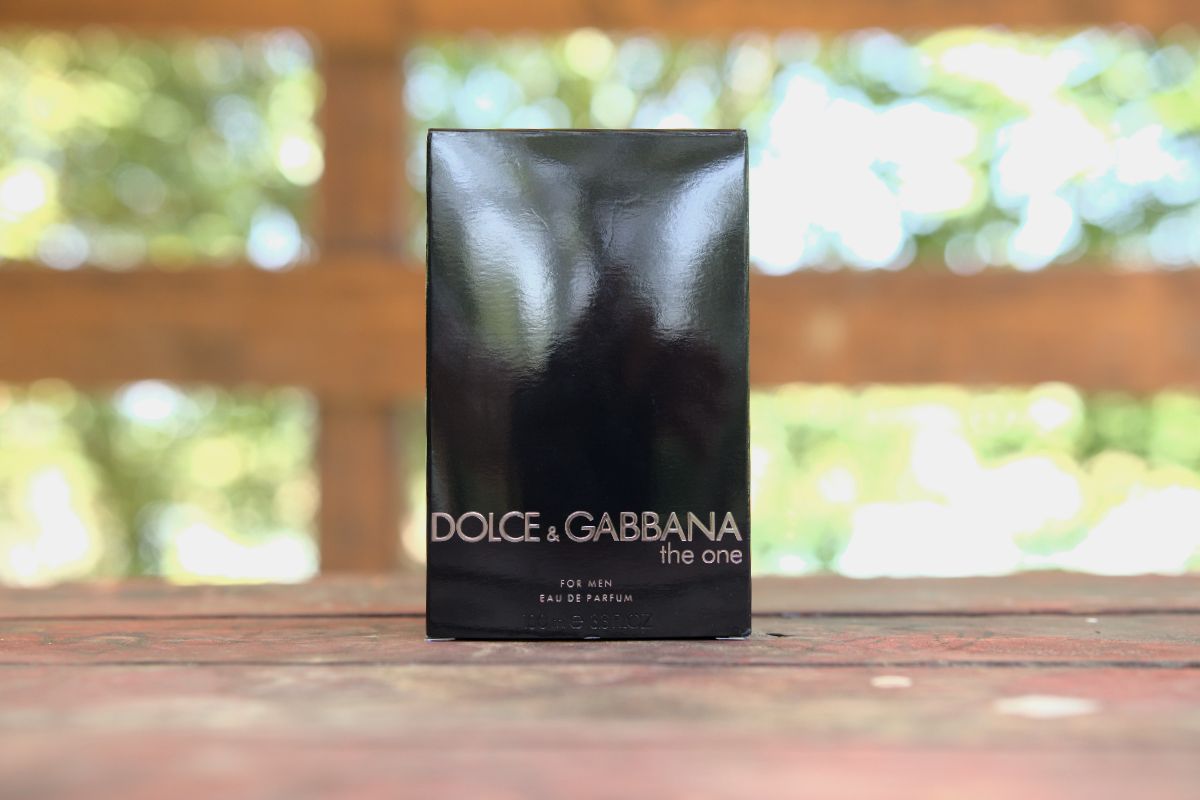 Throughout the years, Dolce and Gabbana have released some of the most iconic fragrances both on men's and women's sides.
A designer fragrance brand, often more affordable than Tom Ford, Dior, and Chanel has something for everyone while smelling almost equally great.
Dolce & Gabbana History
Dolce & Gabbana is an Italian luxury fashion house founded in 1985 by Domenico Dolce and Stefano Gabbana.
Before starting the company together, both Domenico and Stefano had backgrounds in fashion, one way or another.
Domenico Dolce (13 August 1958) was born in Polizzi Generosa, Italy where his father and mother sold fabrics and apparel, and that was a place where young Domenico worked from childhood.
As a young adult, Domenico moved to Milan to study at the fashion design school Istituto Marangoni, which he dropped out before graduating.
It was in 1980 that he met his future business and life partner Stefano Gabbana (14 November 1962), while working for Giorgio Correggiari.
On the other hand, Stefano was born in Milan and graduated from the Istituto Superiore per le Industrie Artistiche, Rome.
The pair founded a designer consulting studio in 1982 that grew into the Dolce & Gabbana label by 1985 and presented the first women's collection in the same year, called "Real Women".
That was due in part to the use of local women as models on the runway which ended as a sales disappointment.
Due to the factor of luck, Dolce's family offered to help meet their costs, decline the ordered fabric cancellation, and offered another opportunity to create the next collection in 1986 and to open the first store that same year.
As they say, the rest is history. Each new collection was a bigger success than the one that preceded it, and their fourth collection was the first big hit.
Inspired by the Italian cinema of the 1940s, the advertising campaign was shot by photographer Ferdinando Scianna in Sicily and featured Dutch model Marpessa Hennink in black and white pictures.
One of the dresses from the fourth collection was named "The Sicilian Dress" by the fashion press and ended as one of the 100 most important dresses ever designed.
In the 1990s, Dolce and Gabbana started to export their products to the United States and opened their first store in Japan.
What's even more interesting to us, the perfume hobbyists is that in 1992 with the launch of their men's collection, the first D&G perfume for men was released – Dolce & Gabbana Pour Homme.
Pour Homme won "Oscar des Parfums" for best male perfume in 1996 from the French Parfum Academy.
One of the most important events in Dolce & Gabbana history that gave them major international recognition was when Madonna's corset made of gemstones and an accompanying jacket from Dolce & Gabbana at the premiere of Truth or Dare: In Bed with Madonna.
Suffice to say, the duo continued to work with the pop star even into the 2000s, produced costumes for her music tours, and also supported her 2000 album Music.
When looking back, and all the successes Dolce & Gabbana had, such as creating the on-field attire for A.C. Milan in 2004, partnering with Sony, and Motorola to design their phones, and even a partnership with Citroën to co-design a version of their C3 Pluriel, it is no surprise D&G is one of the top leading fashion brands today.
One thing that's also important to touch on when we think about D&G is their inspirations and style that come from thrift shop bohemian style and animal prints for which they are known for.
Most well-known trademarks include underwear-as-outerwear, and printed coats, and their feminine collections always come with powerful ad campaigns.
In 2022., D&G is still privately owned Dolce & Gabbana Luxembourg S.à.r.l. company with current revenue of over 888 million euros in 2018, and 222 mono-brand stores across 41 countries.
Dolce and Gabbana are best known for these perfumes:
Pour Femme
Pour Homme
Intenso
The One for men and women
Light Blue for men and women
Garden
The Only One
K perfume
Dolce and Gabbana The One Eau de Parfum For Men Story
Dolce and Gabbana The One Eau de Parfum was created in 2015 by master perfumer Olivier Polge as an enhanced, denser version of the fragrance to create another masculine classic.
It is composed of vibrant and elegant top notes of grapefruit, coriander, and basil revealing the oriental spicy signature of the fragrance.
In the heart notes, warm and spicy notes of ginger and cardamom combine with charming, sweet orange blossoms, captivating with their masculinity.
The base is rich, with intense tobacco, sensual ambery notes, and warm cedarwood creating a deep and lasting impression.
Olivier Polge notable creations:
Balenciaga Florabotanica
Chanel Bleu de Chanel
Dior Homme 2005
Dolce and Gabbana The One Eau de toilette and Eau de Parfum
Giorgio Armani Armani Code For Women
Kenzo Power
Lancome La Vie Est Belle
Paco Rabanne Invictus
Valentino Uomo
Van Cleef & Arpels Midnight in Paris
Viktor & Rolf Spicebomb
Perfume Theme
A note from the brand: "The One for Men Eau de Parfum is part of the iconic world of The One, offering a deeper fragrance experience for the perfume connoisseur.
Masculine and magnetic, this highly intense scent is a statement of charisma and sophistication. The One for Men Eau de Parfum is encased in an elegant flacon of dark hues finished with a glossy black metal cap."
Notes and Classification
Perfumer: Olivier Polge
Perfume Oil Concentration: Eau de Parfum
Fragrance Type: Spicy Oriental
Release Date: 2015
Target Audience: Men
Most dominant notes: Amber, Tobacco, and Ginger
Age Group: 20+
Seasons: Fall and Winter
Occasions: Romantic, Clubbing, Night Outs, Business, Casual
Longevity and Sillage: 5 – 7 hours with moderate projection
The recommended number of sprays: 6 – 8
Compliments: Medium
Likeability: High
Uniqueness: 3/5
Value for money: 8/10
Accords: Warm Spicy, Aromatic, Woody
Reviewed batch code: n/a
Holy Grail Scent Rating: B+
PERFUME NOTES
Top notes: Coriander, Grapefruit, Basil
Heart notes: Cardamom, Ginger, Orange Blossom
Base notes: Cedar, Tobacco, Amber
Perfume Presentation
Dolce and Gabbana The One Eau de Parfum is sold in three different concentrations: 50 ml, 100 ml, and 150 ml.
Besides fragrances, Dolce and Gabbana also offer additional The One products such as After Shave Balm, Shower Gel, and deodorant with the same scent profile.
One of the strongest points of this fragrance is the stunning-looking bottle. An elegant and heavy flacon with dark hues that magnificently transition from orange amber color to dark black fade with a heavy black metal cap.
The black box is also an improvement from the original and the black color of the box combined with gold letters is a full home run if you ask me.
In my opinion, The One EDP has one if not the best fragrance bottles in the designer realm of perfumery and is an instant classic.
PRO TIP: Do not pick up the bottle by the cap as the bottle is made of heavy and high-quality glass that will most likely drop on the floor and shatter if you attempt to do this.
My Experience With Perfume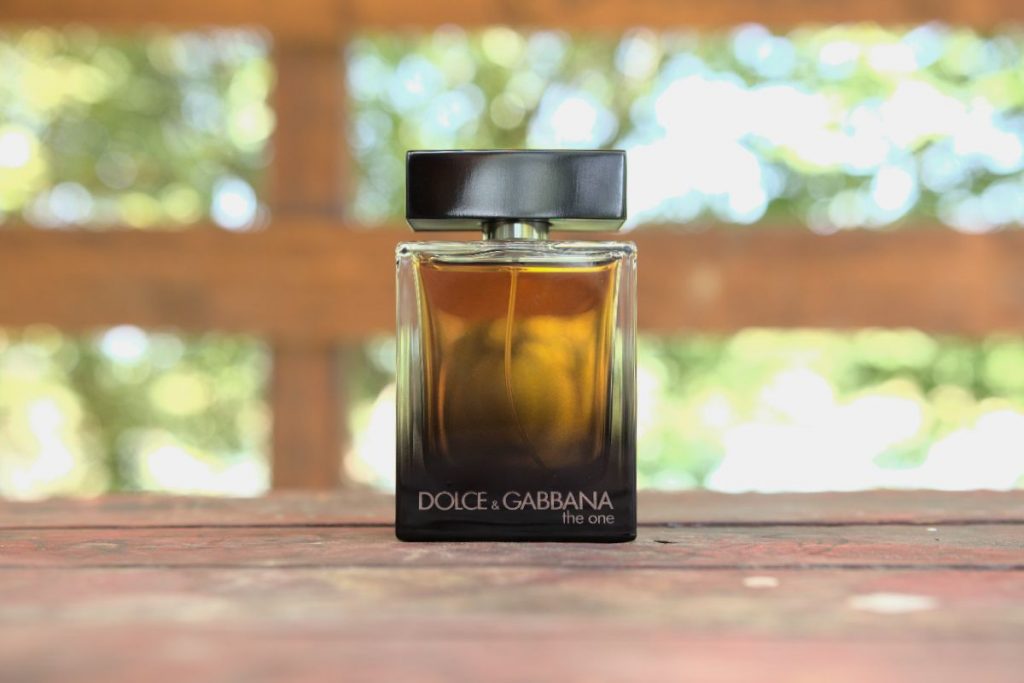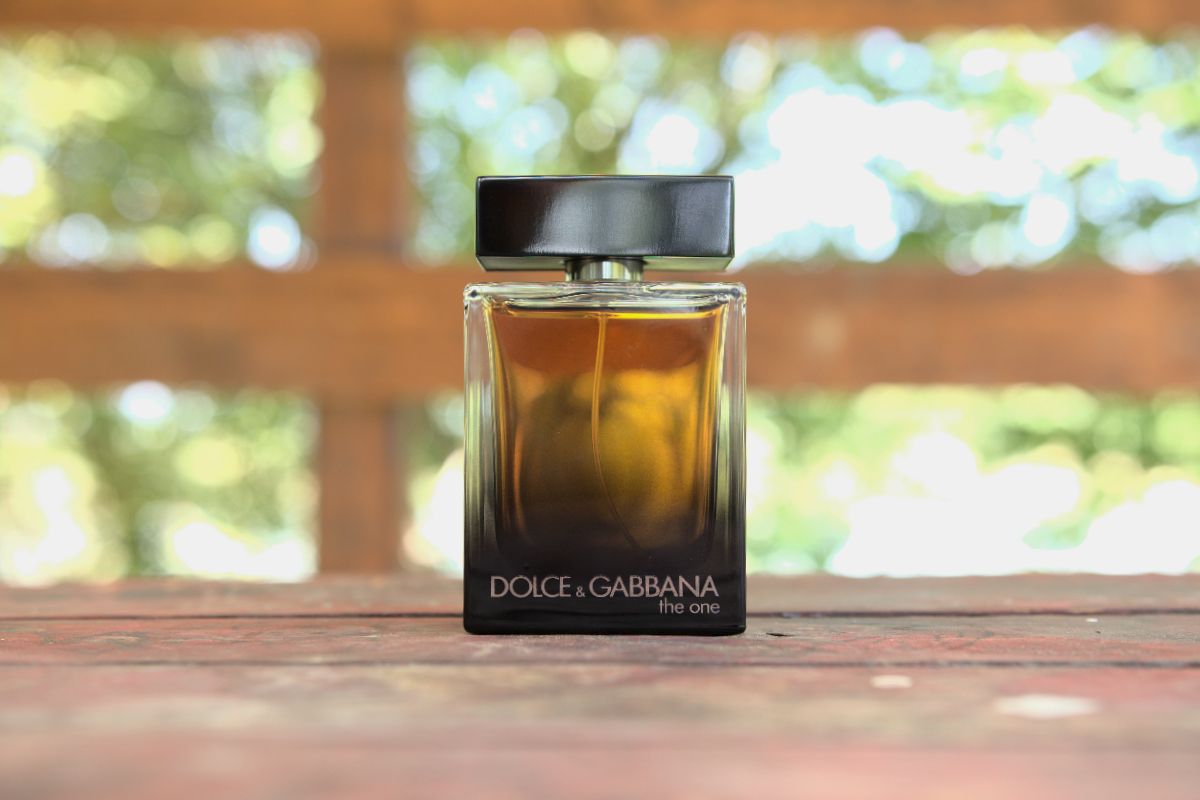 As someone with more than a decade of experience with The One for men line, I can safely say that I'm fully experienced with this perfume.
Despite the claim from Dolce & Gabbana about a relatively simple spicy oriental fragrance, it is far from that in a vein of complex and full-bodied woody oriental scent enjoyable by almost anyone thanks to the rich inclusion of additional spices, citruses, and aromatic herbs.
But, how well has this fragrance aged, and where does it sit in the modern trends of perfumery? Let's find out.
Top Notes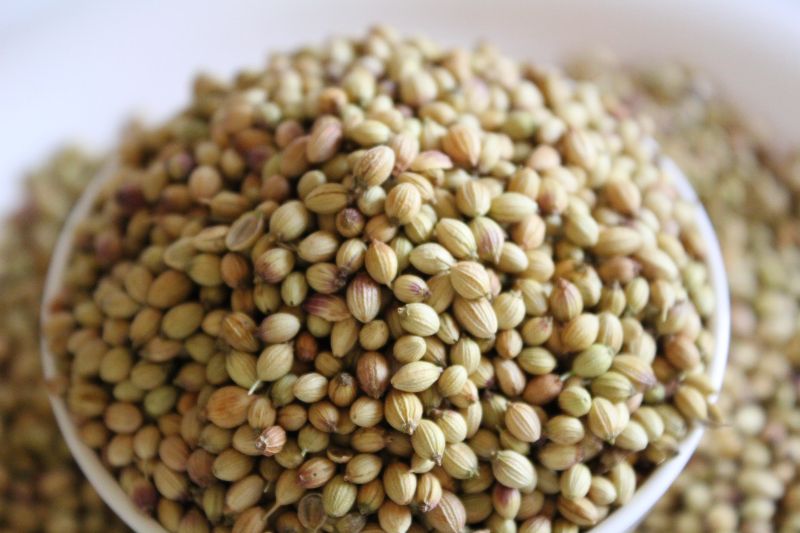 Coriander
Grapefruit
Basil
From the first application, you'll know that this one's a unique experience and something not often seen in designer fragrances.
The oil concentration has been increased, and the fragrance is even oilier and denser. The semi-bitter grapefruit sits on top of fresh and aromatic notes of basil and coriander that surprisingly smell just like they would when taking a fresh smell of actual seeds and herbs. Fantastic opening.
From the start, it is obvious that this scent is masculine, alluring with that sexy and gentlemanly appeal so many new perfume releases are missing these days.
Heart Notes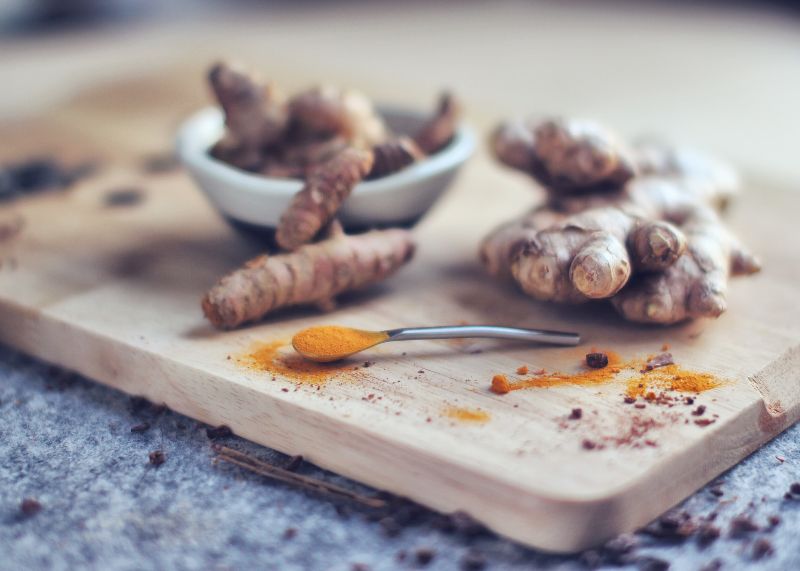 Cardamom
Ginger
Orange Blossom
The transition to the heart is smooth and well-balanced. The initial aromatic spiciness from basil and coriander slightly lingers off while the grapefruit balances the hot and spicy introduction of freshly cut ginger.
Personally, because of the denser perfume oil concentration, I am a big fan of the slightly citrusy neroli note that blossoms here along with an annotation of the tobaccoish amber accord.
Where the original was quite mellow by the point of the middle stage, Eau de Parfum keeps going stronger and stronger.
So, here is where the audience is divided between Eau de Toilette and Eau de Parfum. Because of the stronger warmer notes in Eau de Parfum, no longer is it wearable in the summer evening which made the original so versatile.
If you ask me, this is where the missed opportunity lies, and I'm not quite sure is it worth it to own practically two identical scents to wear in different seasons which was already possible in the 2008 release. To each their own.
Base Notes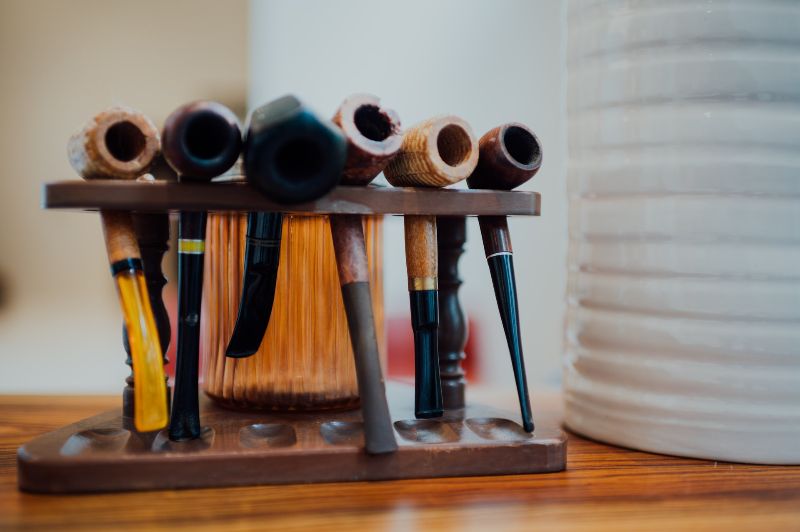 By the time dry down overtakes the composition, the wearer experiences the mix of residue top and heart notes, mixed with quality warm and resinous amber, and boozy tobacco which is amplified with atlas cedar.
Not animalic, and not extremely boozy bottom notes waft gently and provide abstract contrast with a sense of spicy freshness and gummy woody notes.
This insures that the base stays linear and interesting until the fragrance disappears from the skin which is perfect for occasions such as dates, and even for office wear.
Performance
The performance of Dolce and Gabbana The One Eau de Parfum is an improvement from the original, but do not expect a beast-mode fragrance since this isn't meant to be one.
Unfortunately, even here, the experience of longevity and sillage are relatively short-lived and sits around the skin for a maximum of seven hours if the conditions are just right.
Since there is no risk of overapplying with this scent, you can go much heavier on sprays than you would do with other perfumes.
LONGEVITY: 5 – 7 hours with moderate projection
PROJECTION: Low – Medium
SILLAGE: Low – Medium
Target audience and compliments
Many fragrances of today are usually wearable for both genders. Because of its popularity in the men's population, and its general praise as one of the best close encounter dating fragrances, I always think of The One as male only scent.
Being around people or your loved ones after freshly spraying The One will get you mad compliments since this scent DNA has been widely recognized as one of the most popular in the world.
In the few first hours of wearing The One I have always received positive comments on how good I smell, and so will you. There's no denying that.
The same would apply to the women's version of The One.
AUDIENCE: Men
AGE RANGE: 20+
COMPLIMENTS: Medium
When to wear Dolce and Gabbana The One Eau de Parfum and Occasions
Overall, and in my personal experience with this perfume, people tend to wear The One when the temperatures are milder during the colder seasons of the year since this sexy and inviting aroma garners positive attention both from men and women.
Keep in mind that The One is also one of the few fragrances on the market that hasn't overdone the infamous tobacco note many cannot stand, and made it into something universally appealing which is one of the biggest achievements of a tobacco-oriented scent can do.
During the fall and winter days, I see The One on someone with a woolen scarf and a tailored coat with expensive leather boots.
While the Eau de Toilette was not strong enough for wearing during the night, the performance issue has been partly resolved here, and besides the office wear, this also rocks as a romantic evening or something to wear during a dinner in some expensive restaurant.
SEASONS: Fall and Winter
OCCASIONS: Romantic, Clubbing, Night Outs, Business, Casual
DRESS CODE: Works on almost any attire during the Fall and Winter
Uniqueness and value for money
In today's world where everything has been overdone, Dolce and Gabbana The One Eau de Parfum still stands the test of time and smells original.
Olivier Polge has done just enough to make it a worthwhile purchase in case you have run out of the Eau de Toilette or you have never tried The One line before. But, is "just enough" good enough for everyone?
That is a question many should ask themselves. Our prayers have been answered with more concentrated perfume with the cost of losing that iconic freshness we were used to.
But in case you don't mind the above-mentioned questions, there is no denying that the Eau de Parfum is a better choice in almost every aspect.
The scent itself is just slightly expensive and will not cost that much if you compare it to something from Hermes, Chanel, or Tom Ford, but keep in mind that Dolce & Gabbana is not the leading designer house and sits somewhere in the middle.
UNIQUENESS: 3/5
VALUE FOR MONEY: 8/10
Pros and Cons
Here are some better and weaker parts of this perfume:
Pros
Affordable
One of the best romantic fragrances of all time
Unique scent profile
An upgrade to weaker original formula while keeping the same
A gorgeous and classic presentation
Cons
Slight update to the formula with less fresher composition
The original is better in every aspect besides the performance
Collection & Similar Perfumes
Dolce & Gabbana has released many flankers to the original The One fragrance with more or less success. To expand your The One collection, here's what's worth checking out:
Similar Perfumes:
DOLCE AND GABBANA THE ONE EAU DE PARFUM VS. YVES SAINT LAURENT LA NUT DE L'HOMME
The One Eau de Parfum is a spicy oriental fragrance with main notes of tobacco, amber, and ginger while Yves Saint Laurent La Nuit de l'Homme is a woody spicy fragrance with main notes of cardamom, lavender, and Virginia Cedar. Both fragrances last around 5 -7 hours with a moderate projection that leaves a sexy trail and are ideal romantic scents.
DOLCE AND GABBANA THE ONE EAU DE PARFUM VS. GIVENCHY GENTLEMAN EAU DE PARFUM BOISEE
The One Eau de Parfum is a spicy oriental fragrance with main notes of tobacco, amber, and ginger while Gentleman Eau de Parfum Boiée is and woody spicy fragrance with main notes of iris, sandalwood, and woody notes. Gentleman Eau de Parfum Boiée is a stronger and more projecting fragrance from The One Eau de Parfum with 8 – 10 hours of longevity and moderate projection.
DOLCE AND GABBANA THE ONE EAU DE PARFUM VS. MAISON MARTIN MARGIELA JAZZ CLUB
The One Eau de Parfum is a spicy oriental fragrance with main notes of tobacco, amber, and ginger while Jazz Club is a woody oriental fragrance with main notes of rum, tobacco, and vanilla. The performance of both fragrances is similar and they both work great for dating, and romantic occasions. Jazz Club is also a great alternative to The One Eau de Parfum as it adds additional and amplified "boozy" notes.
Frequently Asked Questions
Here are some answers to the most popular questions asked about this perfume.
What does Dolce and Gabbana The One Eau de Parfum smell like?
The One Eau de Parfum smells spicy and oriental with a touch of freshness coming from zesty grapefruit with additional aromatic notes of coriander and basil that different it enough from typical fragrances of the genre.
Is Dolce and Gabbana The One Eau de Parfum a long-lasting fragrance?
The One Eau de Parfum lasts around five to eight hours with a moderate projection that leaves an alluring and sexy spicy oriental masculine scent trail.
Is Dolce and Gabbana The One Eau de Parfum masculine?
The One Eau de Parfum is one of the few designer fragrances that are exclusively worn by men and are associated with strong and romantic men alike.
Which is better – Dolce and Gabbana The One Eau de Toilette or Eau de Parfum?
The One Eau de Toilette is generally considered a better perfume scent-wise, while Eau de Parfum is considered a denser, longer-lasting, and less versatile fragrance.
Conclusion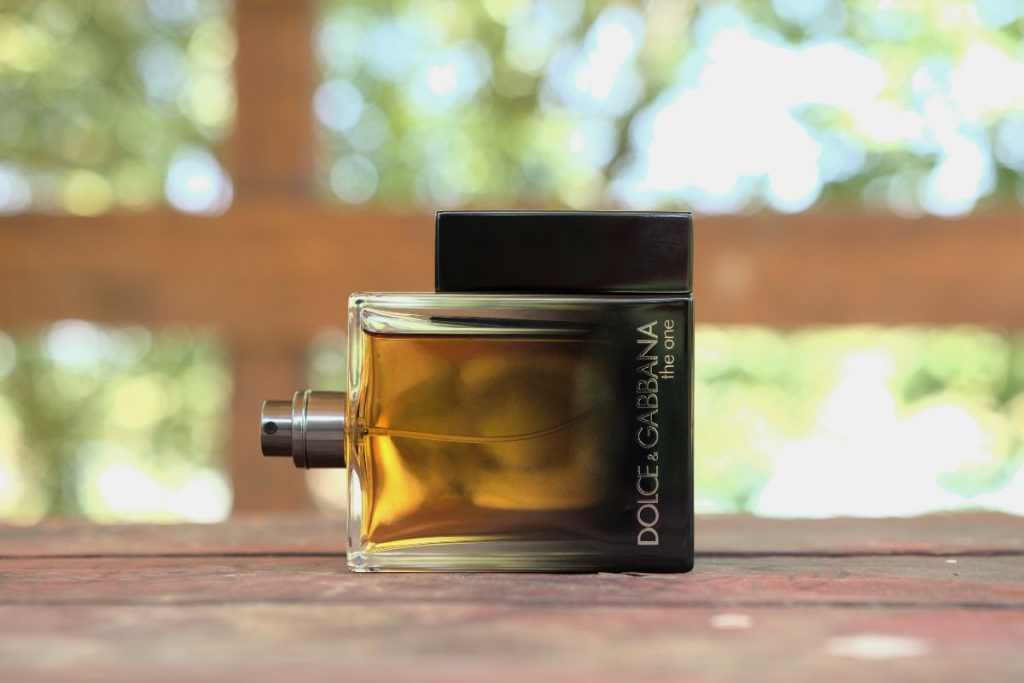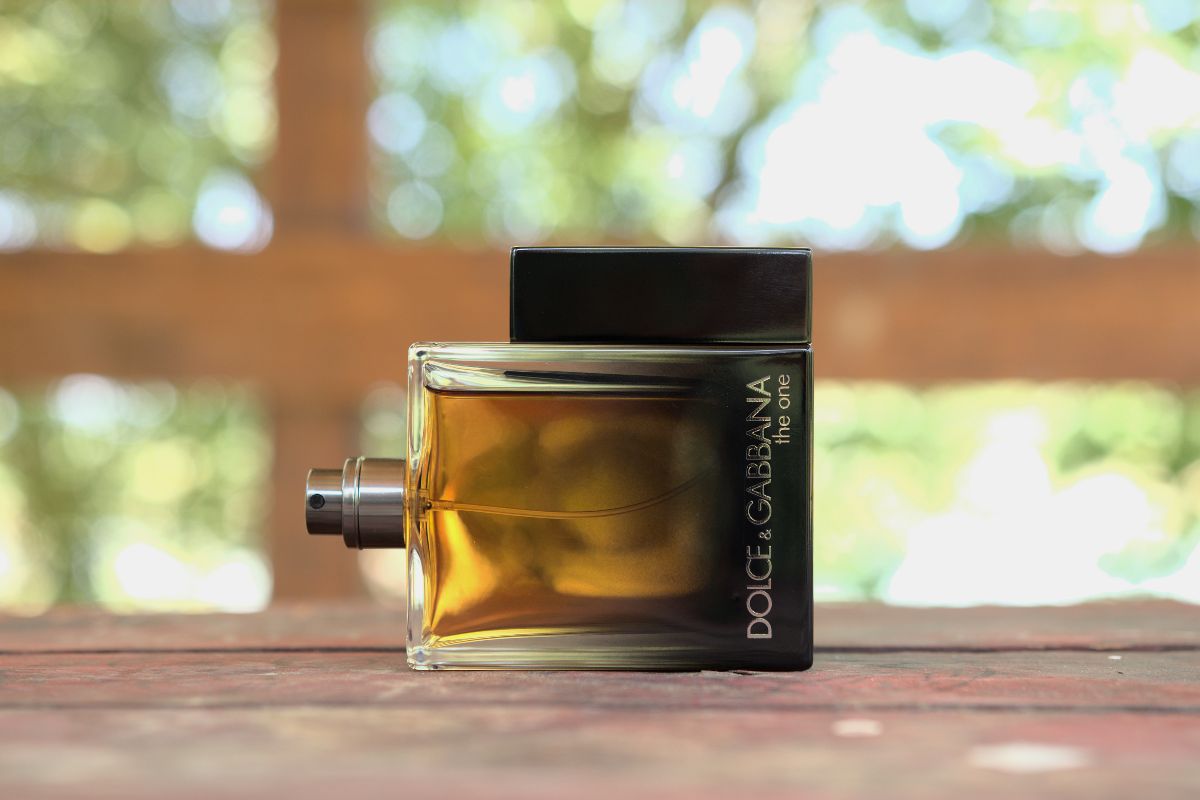 Looking for a great, unique, and affordable colder weather fragrance that will leave others impressed by your fragrance. Then, don't look else. Dolce and Gabbana's The One Eau de Parfum might be one of your first perfume stars.
For everyone else, I believe that this flanker besides a slightly better performance doesn't deliver enough new things to include it into my Holy Grail Scent category, but still, I do enjoy wearing it here and there, and it is gonna stay in my perfume collection for a long time to come.
What are your thoughts about Dolce and Gabbana The One Eau de Parfum? Have you tried it? Do you like it? Let's start a conversation and let me know in the comment section below.
In case you are in doubt about whether you should consider buying this fragrance or not, it's always good to take a look at Scent Grail's S.P.A. Signature Factor Guide.
It is easy to use and the most relevant perfume buying guide on the web. This way, you can check out if a particular fragrance is worth checking out, and potentially find your signature perfume.

Scent Grail content is free for anyone to use without anything hiding behind the paywall. If you would like to help me do more great articles like this, you can donate via PayPal. Much appreciated.
Find out more Scent Grail articles about perfumery, check out top lists, and other helpful reviews via the links below:
REVIEWS
TOP LISTS
SCENT GRAIL LEARNING CENTER
Until next time, have a great time and keep smelling like a million bucks!
Best, Marin!
#scentgrail #scentgrailtribe
Scent Grail on Social Media: Facebook | Twitter | Instagram | Pinterest
Your number one source for Holy Grail Signature Scents.

– Marin Kristic