After a massive success with the original Spicebomb which impacted the fragrance industry, Viktor&Rolf's Spicebomb Extreme had big shoes to fill in and deliver another successful product.
As someone who had an opportunity to test the original Spicebomb thoroughly, Spicebomb Eau Fraiche, Spicebomb Infrared, and the most popular fragrance from the line, Extreme, my expectations were big.
Today, I'm going to take an in-depth look at what makes this perfume so popular and is this the best choice for you.
In many cases, overhyped fragrances rarely deliver, but I'm already sharing with you that at this price point, and with this relatively safe composition, you cannot go wrong. Especially, if you are new to the perfume world.
But for the veterans of the fragrance games, I recommend reading the whole article to make an objective decision about is Viktor&Rolf Spicebomb Extreme worth adding to your perfume collection.
"The most important is to create beautiful scents. We are in the world of always thinking about something beautiful and different, as well as thinking about the environment."

OLIVIER POLGE
Viktor&Rolf Spicebomb Extreme in three words: SPICY – SEXY – OVERHYPED
Affiliate Disclosure: As an Amazon Associate I earn from qualifying purchases. Purchasing via provided links/banners comes at no additional cost to you. Scent Grail only recommends products and/or services that are insightful and helpful to readers. For more info please read Affiliate Disclaimer.
Don't have the time to read the review right now? No worries! Here are my 5 quick takes:
One of the best cold-weather designer clubbing fragrance
Created in 2015 as a flanker to the original Spicebomb
Best worn during the colder months as a clubbing and dating fragrance
Lasts around 6 – 8 hours with great projection
Similar alternatives for a lower price, and much better niche fragrances that do the same thing
Let's dive into Scent Grail's review together, and check out my experience with this perfume.
Brand and Perfume History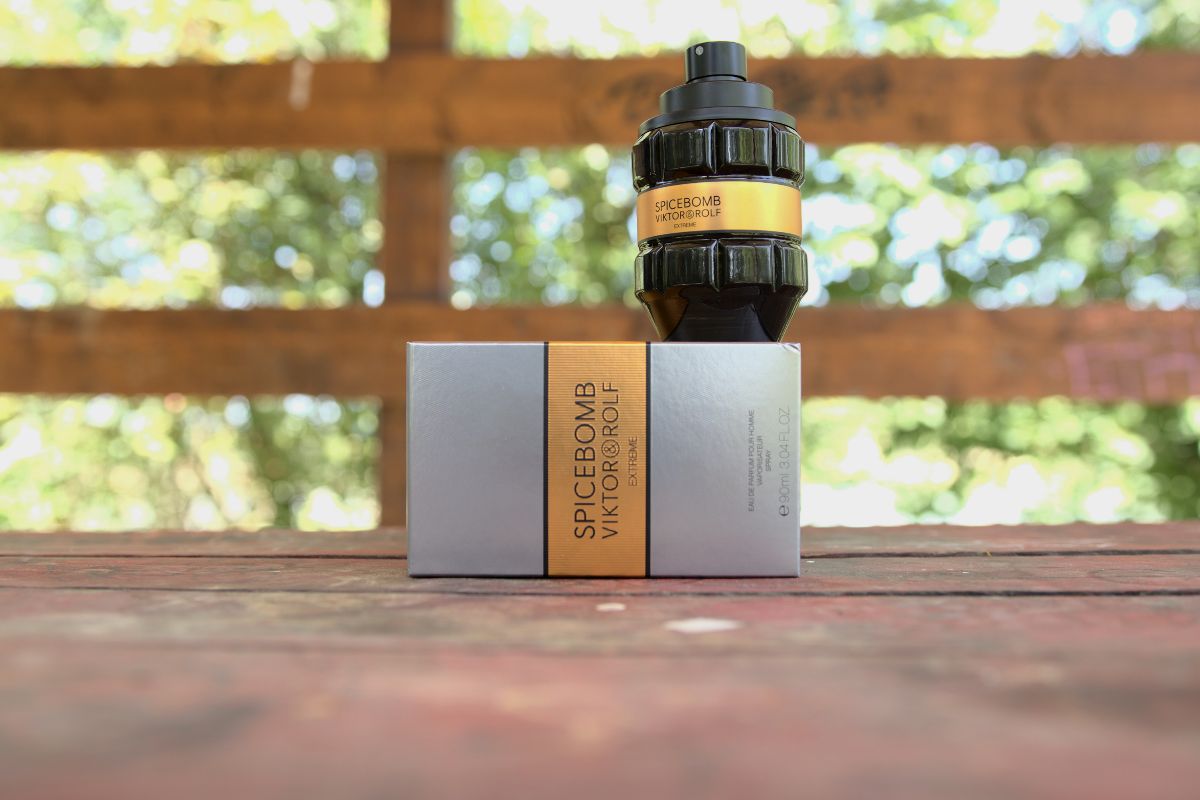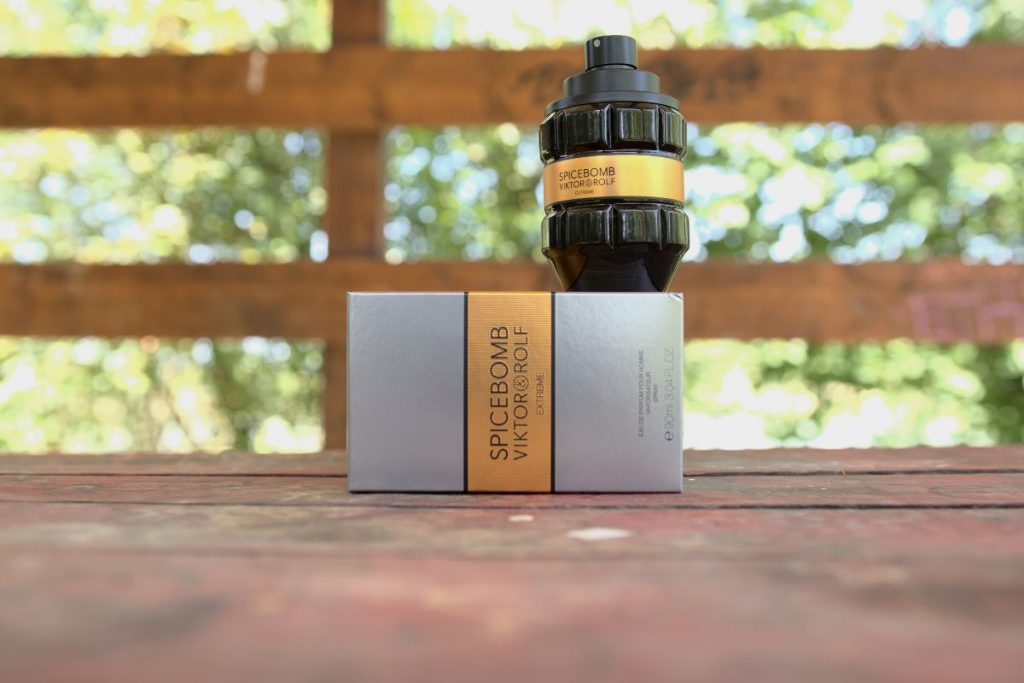 Viktor&Rolf is an interesting brand, both in fashion and fragrances. Since 2004, and their release of Flowerbomb, Viktor&Rolf has been creating fragrances both for men and women.
What's more interesting, unlike some more known designer perfume brands, the house focuses more on releasing each new fragrance rarely gives them more time to focus on the quality of the perfume.
Viktor&Rolf History
Story of Viktor&Rolf in their own words: "Viktor&Rolf is the avant-garde luxury fashion house founded in 1993 by fashion artists Viktor Horsting and Rolf Snoeren after their graduation from the Arnhem Academy of Art and Design.

Widely recognized and respected for its provocative Haute Couture and conceptual glamour, the house of Viktor&Rolf aspires to create spectacular beauty and unexpected elegance through an unconventional approach to fashion.

Staging signature collections for over twenty years during Paris Fashion Week – ever since the first Haute Couture collection in Spring/Summer 1998 – Viktor&Rolf creations evoke a provocative spirit infused with surreal contrasts.
Dutch fashion artists Viktor&Rolf are highly connected to the world of arts and they have participated in numerous exhibitions from prestigious museums across the globe such us 'The Metropolitan Museum of Art', 'Barbican Art Gallery', 'Kyoto Costume Institute', 'Musée de la Mode et du Textile' and the 'National Gallery of Victoria', amongst others.

On the occasion of the twenty-fifth anniversary of the fashion house of Viktor&Rolf, the Kunsthal Museum in Rotterdam organized an exhibition in collaboration with the Dutch designers and Canadian curator Thierry-Maxime Loriot. The exhibition 'Viktor&Rolf: Fashion Artists 25 Years' shows the elements that make their designs unique in the contemporary fashion world."
Some of the most famous perfumers have worked and created perfumes for Viktor&Rolf such as:
Olivier Polge
Carlos Benaim
Dominique Ropion
Alienor Massenet
Pierre Wargnye
Viktor&Rolf notable perfumes:
Antidote
Flowerbomb
Flowerbomb Nectar
Salty Flower
Bonbon
Spicebomb Infrared
Spicebomb Eau Fraiche
Dancing Roses
Vitor&Rolf Spicebomb Extreme Story
Viktor&Rolf Spicebomb Extreme Eau de Parfum was created by an unnamed perfumer in 2015 as a more intense successor to the original Spicebomb from 2012.
The fragrance highlights aromatic lavender that enhances hot and tart spices. This explosive composition is mixed with black pepper, and caraway, leaving an unforgettable trail of aromatic and spicy notes.
The base notes are composed of pipe tobacco and gentle vanilla.
Perfume Theme
A note from the brand: "Spicebomb Extreme is an explosion of heat! A longer lasting, deeper and more extreme fragrance based on the original Spicebomb. The spicy notes are enhanced and more intense in this Eau de Parfum for Men."
Notes and Classification
Perfumer: n/a
Perfume Oil Concentration: Eau de Parfum
Fragrance Type: Spicy Oriental
Release Date: 2015
Target Audience: Men
Most dominant notes: Tobacco, Vanilla, and Black Pepper
Age Group: 20+
Seasons: Fall and Winter
Occasions: Romantic, Clubbing, Night Outs
Longevity and Sillage: 6 – 8 hours with great projection
The recommended number of sprays: 4 – 6
Compliments: High
Likeability: High
Uniqueness: 3/5
Value for money: 8/10
Accords: Fresh Spicy, Sweet Oriental, Tobacco
Reviewed batch code: n/a
Holy Grail Scent Rating: B+
PERFUME NOTES
Top notes: Lavender, Caraway
Heart notes: Black Pepper
Base notes: Tobacco, Vanilla
Perfume Presentation
In today's world of everything looking the same, we cannot dispute how original is the presentation of this fragrance.
The box is standard like you would find in many other releases both from designer and niche houses, yet still, if you see it in the perfume store, you know it is a Viktor&Rolf product.
The fiery orange strap that goes along the middle of the box will ensure that.
Now, the bottle. Love the powerful atomizer, and love the statement-making design that fully encapsulates what the fragrance is about. But with that hand grande shape, I'm not sure should you bring it to the airport when traveling abroad.
I know about a couple of situations where people were asked to step aside when airport x-ray found out they had a "hand grenade" in their luggage.
Putting these weird and uncomfortable situations you could possibly find yourself in, this bottle is by far the most original design I've seen in a long time, and it doesn't come as tacky as Phantom from Paco Rabanne or Wanted from Azzaro.
Great job Viktor&Rolf.
My Experience With Perfume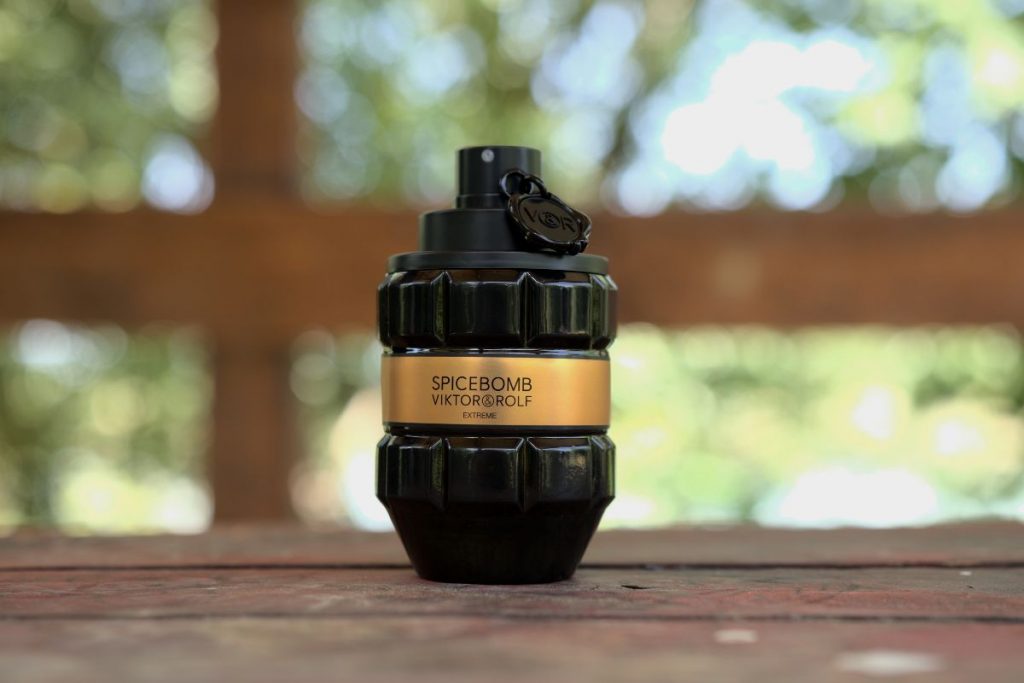 My experience with this fragrance was a rollercoaster ride of buying regret, euphoria and realizing where I am in my fragrance journey today, as you will see in the review below.
The thing is after you try so many variations of tobacco/vanilla fragrances, you set whole different standards for each and every perfume that tackles the same genre.
Anyhow, this is what I got from the scent.
Top Notes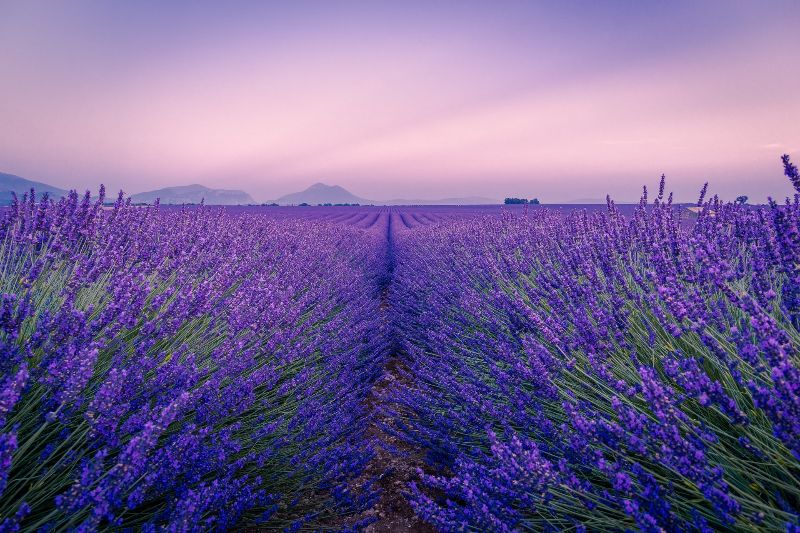 The fragrance opens up with a blast. An intense and aromatic lavender pawns the way and keeps the caraway from becoming overbearing.
From what I can recall, the original Spicebomb was a more spicy fragrance than Extreme and leaned more to the masculine side which makes this one equally suited for both sexes.
This fresh and aromatic opening is sensual and impactful because of caraway(cumin) which is a famous note that can sometimes smell like body odor, but mainly in fresher compositions.
Unfortunately for some, cumin is a love/hate note that either you love or don't. A more seasoned nose won't have any issues with this, but beginners might struggle and give up on what's actually a well-blended composition.
The issue I find with this scent and why it will probably never reach the holly grail scent status I gave only to a few fragrances is that everything after opening is what I've smelled many times before, and this fragrance seems to struggle more than it should be.
Does it mean you shouldn't take a look at this composition? Well, no. Thankfully, the price point is just right, and it delivers more than it costs while smelling more like a niche fragrance, rather than a designer.
Heart Notes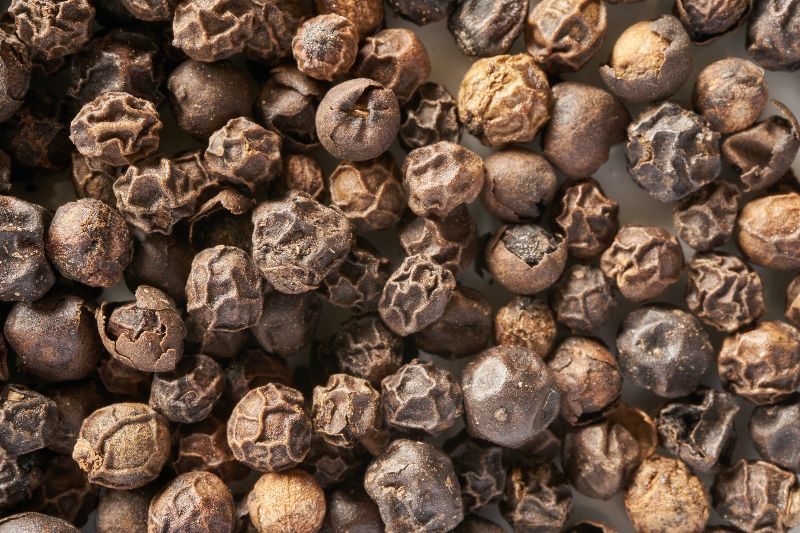 After the initial opening, you are greeted with an unmentioned cinnamon note and black pepper accord which they nailed perfectly.
As you might not know, one of the hardest accords to recreate and to smell natural is the pepper accord. One thing I'm yet to see someone else mention is a hint of fruit sweetness I'm also getting from this composition.
Mainly in the opening, but is still subtly present in the heart notes which smell almost like a combination of apple and grapefruit. The spicy heart balances the fragrance, and subtly the base notes of tobacco, and vanilla gives it a gourmand smell.
This warm and spicy combination of bottom notes and spices in the middle stage is where the fragrance is at its best in my opinion, and where you'll receive the most compliments when the scent is still projecting heavily.
Base Notes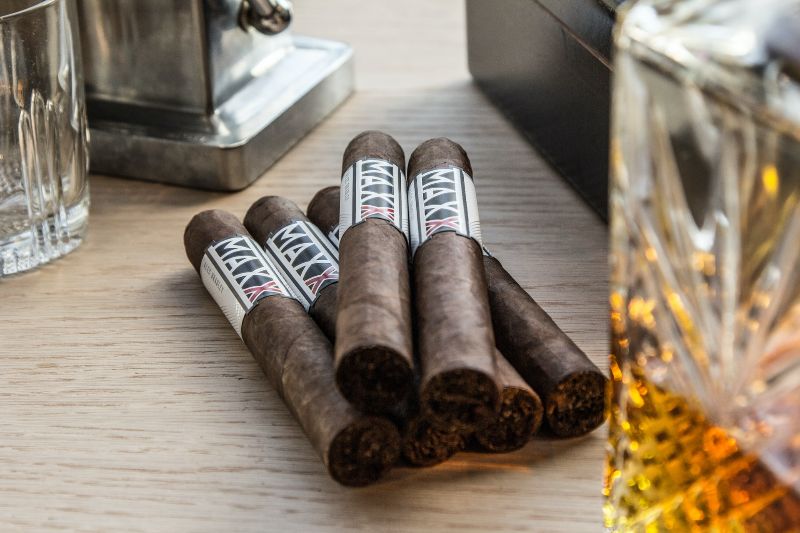 Mainly, this scent is all about tobacco and vanilla when the dry-down kicks in. Even more than the advertised spices.
Strangely enough, I get clean saffron, tonka beans, and amber accords after an hour or two which are again not mentioned in the official note breakdown.
What I'm also thankful, the vanilla here is of higher quality than in something like Guerlain's Shalimar which is famous for its vanilla note.
Too bad that I could think of at least five to ten fragrances that do the same linear thing with spicy oriental compositions on a similar level of quality for less money, and much better quality at the higher price point.
Before we continue to the next part of the review, let me just say that these critiques come from an objective standpoint of view, and are not meant to discourage you from smelling this perfume.
If we take a broader look, rarely does any other fragrance from a designer fragrance house do tobacco/vanilla composition better than Extreme.
Performance
On my skin, projection is fantastic for the first two or three hours, and it leaves and big sillage bubble around you. So, the people in clubs or bars won't have any issues getting nice whiffs around you.
After those first hours, the scent settles and still leaves a nice wafting aroma around the wearer which is just right and moderate.
By the sixth hour, the fragrance basically becomes a skin scent and sits on the skin like that until the eight-hour approaches and it disappears.
If you ask me, that is more than enough for clubbing or a romantic date.
LONGEVITY: 6 – 8 hours with great projection
PROJECTION: Medium – High
SILLAGE: Medium – High
Target audience and compliments
Unlike the original Spicebomb and Spicebomb Eau Fraiche, Extreme can be worn both by men and women. If you are a lady, I can guarantee that no one would be mistaken you wearing a men's perfume.
These days, almost everything is considered a unisex perfume, and so is the Spicebomb Extreme.
Due to the mass-appealing composition, don't be surprised to get a ton of compliments. Being from your friends, coworkers, or complete stranger while in a club or walking in the street.
Viktor&Rolf knew what they were doing, and if you are looking for a compliment-getting fragrance, this is a no-brainer fragrance.
AUDIENCE: Men
AGE RANGE: 20+
COMPLIMENTS: High
When & Where
Seasonally, this is a cold-weather fragrance, and it works best in lower-digit temperatures. In my opinion, you can wear a fragrance you like anytime you want, but I couldn't see myself wearing this one when it's hot and humid outside.
If you can lower the number of sprays, this one could work as a work fragrance as well. Just make sure to spray the fragrance for at least 30 minutes before you go to work, and you'll be fine.
During my time of testing, I wore it mainly in the clubs and restaurants during the night where it performed the best.
With its warm and sexy composition, and the fact you will probably smell unique among the others, positive attention shouldn't be absent.
SEASONS: Fall and Winter
OCCASIONS: Romantic, Clubbing, Night Outs
DRESS CODE: Casual, and Semi-Formal
Uniqueness and value for money
This is a tricky one. Depending on which point you are in the fragrance hobby, Extreme could be unique and not unique at all.
In this style of fragrance which is spicy oriental, the additional and unusual note of cumin, and the natural take of black pepper give it a slight uniqueness not often found in designer fragrances.
But in general, and with everything else on the market, it is a quite safe composition that does what works for the general public and does it well.
The value of what you are paying for again depends on you. Often I see Mancera's Red Tobacco for the same amount of money, and that one blows out of the park this Spicebomb.
Nonetheless, as a safe choice, Spicebomb punches way above its class, and it is worth having in the collection.
UNIQUENESS: 3/5
VALUE FOR MONEY: 8/10
Pros and Cons
Here are some better and weaker parts of this perfume:
Pros
Great value for what you pay for
A safe composition that garners compliments
Fantastic black pepper accord
Lasts a decent amount of time and projects great for the first couple of hours
Ideal designer clubbing fragrance with a touch of niche quality
Cons
The caraway note isn't for everyone and it might turn off a certain amount of fragrance lovers
Similar alternatives for a lower price, and much better niche fragrances that do the same thing
Beginners might find it too edgy, while perfume enthusiasts won't find almost anything new
Collection & Similar Perfumes
Spicebomb Extreme is a part of the growing Spicebomb collection, and there is something for everyone here. To expand your Spicebomb collection, here's what's worth checking out:
Viktor&Rolf Spicebomb – a spicy woody fragrance released in 2012. The main notes include cinnamon, pink pepper, and tobacco. The lasting power is 8 – 10 hours with great projection.
Viktor&Rolf Spicebomb Infrared – a spicy fruity fragrance released in 2021. The main notes include red fruits, cinnamon, and tobacco. The lasting power is 8 – 10 hours with moderate projection.
Viktor&Rolf Spicebomb Eau Fraiche – a citrus spicy fragrance released in 2014. The main notes include pink pepper, grapefruit, and black pepper. The lasting power is 6 – 8 hours with moderate projection.
Viktor&Rolf Spicebomb Night Vision Eau de Toilette – a citrus aromatic fragrance released in 2019. The main notes include tonka beans, Granny Smith apple, and green mandarin. The lasting power is 4 – 6 hours with moderate projection.
Viktor&Rolf Spicebomb Night Vision Eau de Parfum – a fresh aromatic fragrance released in 2020. The main notes include green apple, pistachio, and nutty notes. The lasting power is 8 – 10 hours with great projection.
Similar Perfumes:
VIKTOR&ROLF SPICEBOMB EXTREME VS. TOM FORD TOBACCO VANILLE
Spicebomb Extreme is a spicy oriental fragrance with main notes of tobacco, vanilla, and black pepper while Tom Ford is a spicy oriental fragrance with main notes of tobacco, vanilla, and dried fruits. Tobacco Vanille is a more lasting perfume with better and more interesting composition.
VIKTOR&ROLF SPICEBOMB EXTREME VS. AZZARO WANTED BY NIGHT
Spicebomb Extreme is a spicy oriental fragrance with main notes of tobacco, vanilla, and black pepper while Azzaro Wanted By Night is a spicy woody fragrance with main notes of cinnamon, fruits, and tobacco. Wanted by Night is an ideal choice for those who want the same scent profile, and would like to pay less.
VIKTOR&ROLF SPICEBOMB EXTREME VS. BVLGARI MAN IN BLACK
Spicebomb Extreme is a spicy oriental fragrance with main notes of tobacco, vanilla, and black pepper while Bvlgari Man in Black is a spicy leather fragrance with main notes of spices, rum, and leather. Different enough from Spicembomb to justify owning both fragrances. Man in Black is ideal for those who wish for an interesting composition with added rum accord.
VIKTOR&ROLF SPICEBOMB EXTREME VS. DOLCE&GABBANA THE ONE EDP
Spicebomb Extreme is a spicy oriental fragrance with main notes of tobacco, vanilla, and black pepper while The One Eau de Parfum is a spicy oriental fragrance with main notes of tobacco, amber, and ginger. Both fragrances share a similar woody spicy oriental theme. The One is a much weaker perfume performance-wise, and a great choice for anyone who wishes for a more subtle experience.
VIKTOR&ROLF SPICEBOMB EXTREME VS. TOM FORD NOIR EXTREME FOR MEN
Spicebomb Extreme is a spicy oriental fragrance with main notes of tobacco, vanilla, and black pepper while Tom Ford Noir Extreme for men is a spicy oriental fragrance with main notes of vanilla, kulfi, and cardamom. Tom Ford Noir Extreme is a more subtle spicy oriental fragrance but possesses equally good composition, and works on the same occasions where you would wear Extreme.
VIKTOR&ROLF SPICEBOMB EXTREME VS. MANCERA RED TOBACCO
Spicebomb Extreme is a spicy oriental fragrance with main notes of tobacco, vanilla, and black pepper while Mancera Red Tobacco is a spicy oriental fragrance with main notes of tobacco, vanilla, and cinnamon. Red Tobacco offers a better quality of ingredients at the same price point and is a better overall choice.
Frequently Asked Questions
Here are some answers to the most popular questions asked about this perfume.
Is Spicebomb Extreme worth buying?
The scent itself is composed of high-quality ingredients that offer a superb spicy oriental composition and is worth buying in case you are interested only in designer perfumes, or you still haven't sampled anything from the Spicebomb line.
How does Spicebomb Extreme smell?
The fragrance is composed of spicy notes of caraway, black pepper, cinnamon, and saffron that counterpart more oriental and woody notes of vanilla, amber, and tobacco. The overall scent profile is sexy, masculine, alluring, and warm.
How long does Viktor&Rolf Spicebomb Extreme last?
The fragrance lasts for six to eight hours with great projection for the first two to three hours. After the fragrance settles on the skin, it leaves a sexy and warm scent that gently wafts around the wearer
What are the notes in Spicebomb Extreme?
The official notes of Spicebomb Extreme are lavender, caraway, black pepper, tobacco, and vanilla.
Can you wear Spicebomb Extreme in summer?
Spicebomb Extreme is ideal to wear during the colder months of the year due to its heavy spicy and warm notes. If you decide to wear it during the spring and summer, keep the number o applications to two sprays.
What's the difference between Spicebomb and Spicebomb extreme?
Spicebomb Extreme is a spicy oriental fragrance with main notes of tobacco, vanilla, and black pepper while Spicebomb is a spicy woody fragrance with main notes of cinnamon, pink pepper, and tobacco. The original Spicebomb is spicier, and the Extreme flanker is more warm and woody.
Is Spicebomb extreme discontinued?
Spicebomb Extreme is regularly available in perfume retail shops and on the Viktor&Rolf website and is not officially discontinued.
Conclusion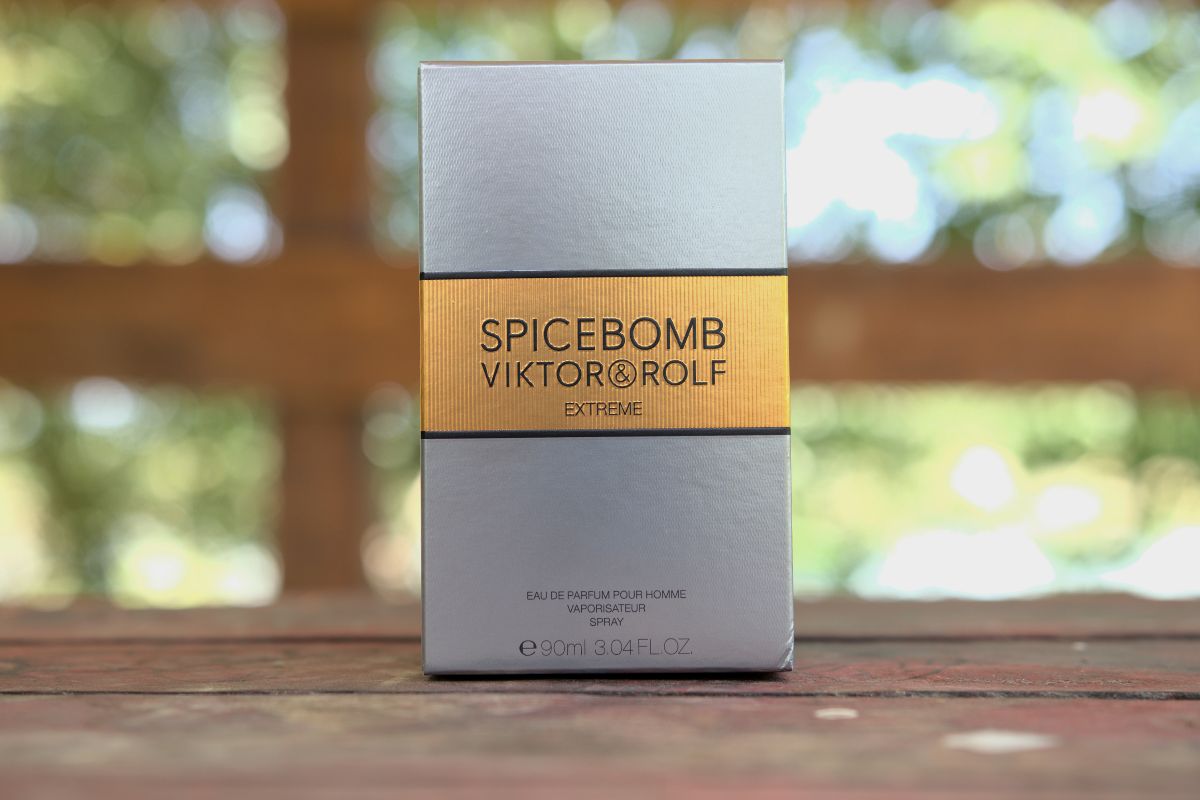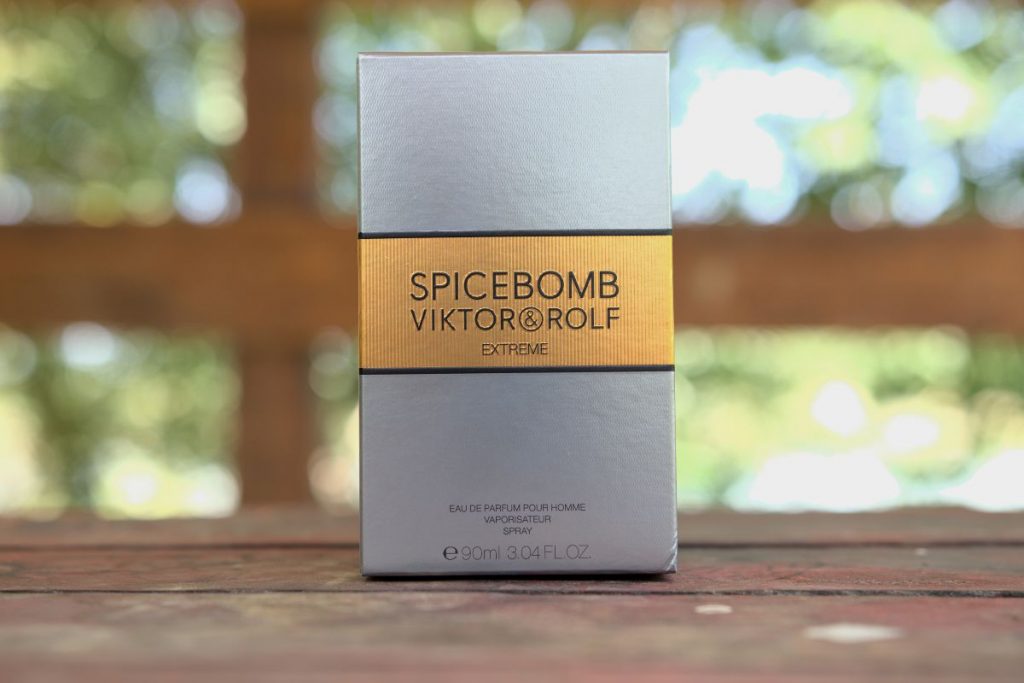 Overall, I do like Spicebomb Extreme, but find it slightly uninspiring. If it fits your perfume style, this shouldn't stop you from trying and buying it, since it delivers so much at this price point.
Not a versatile scent, but rarely any is, and many of my friends and colleagues found it appealing and interesting.
Personally, I would rather wear Tom Ford Tobacco Vanille, and Serge Lutens Chergui, but that's a story for another time.
In the end, I like it, but it seems after all hype it got and still gets, I was expecting more which is a great reminder for all of us to only trust our nose and not get on that hype train.
What are your thoughts about Viktor&Rolf Spicebomb Extreme? Have you tried it? Do you like it? Let's start a conversation and let me know in the comment section below.
In case you are in doubt about whether you should consider buying this fragrance or not, it's always good to take a look at Scent Grail's S.P.A. Signature Factor Guide.
It is easy to use and the most relevant perfume buying guide on the web. This way, you can check out if a particular fragrance is worth checking out, and potentially find your signature perfume.
Scent Grail content is free for anyone to use without anything hiding behind the paywall. If you would like to help me do more great articles like this, you can donate via PayPal. Much appreciated.
Find out more Scent Grail articles about perfumery, check out top lists, and other helpful reviews via the links below:
REVIEWS
TOP LISTS
SCENT GRAIL LEARNING CENTER
Until next time, have a great time and keep smelling like a million bucks!
Best, Marin!
#scentgrail #scentgrailtribe
Scent Grail on Social Media: Facebook | Twitter | Instagram | Pinterest
Your number one source for Holy Grail Signature Scents.

– Marin Kristic