Zaharoff Signature Rose marks my second review from the brand that has seen quite interesting perfume releases over the last couple of years.
As someone who has never been a big fan of rose-based fragrances which often came soapy, too feminine for my taste, or bland, the expectations were mixed.
I'm pleased to report that with this release, my view on rose forward perfumes has shifted 360 degrees. With utter doubt about whether would I like it, I waited for the fragrance to arrive.
But there was hope. That flame of hope started to burn with another great fragrance from the house which was funny enough, my first ever fragrance I reviewed on this website – Zaharoff Signature Pour Homme.
George Zaharoff is a man who knows his business and does it well. On this occasion, I would like to thank him for sending me this perfume, even without asking for it, and without any obligation to ever review it, or give it a positive opinion.
Rest assured that everything written is based on my objective experience with this fragrance, and I wasn't pushed by anyone to alter anything in any way.
Zaharoff Signature Rose in three words: BOLD – ROMANTIC – SENSATIONAL
Affiliate Disclosure: As an Amazon Associate I earn from qualifying purchases. Purchasing via provided links/banners comes at no additional cost to you. Scent Grail only recommends products and/or services that are insightful and helpful to readers. For more info please read Affiliate Disclaimer.
Don't have the time to read the review right now? No worries! Here are my 5 quick takes:
The best rose-incense fragrance on the market
Created in 2021 by master perfumer Claude Dir
A versatile fragrance that's best worn during the colder months as a romantic and business fragrance
Lasts around 8 – 10 hours with moderate projection
The rose note is not for everyone and will you'll probably have to take a leap of fate and blind buy it
Let's take a look at why every reader of Scent Grail should get their nose on this amazing scent as soon as possible.
Brand and Perfume History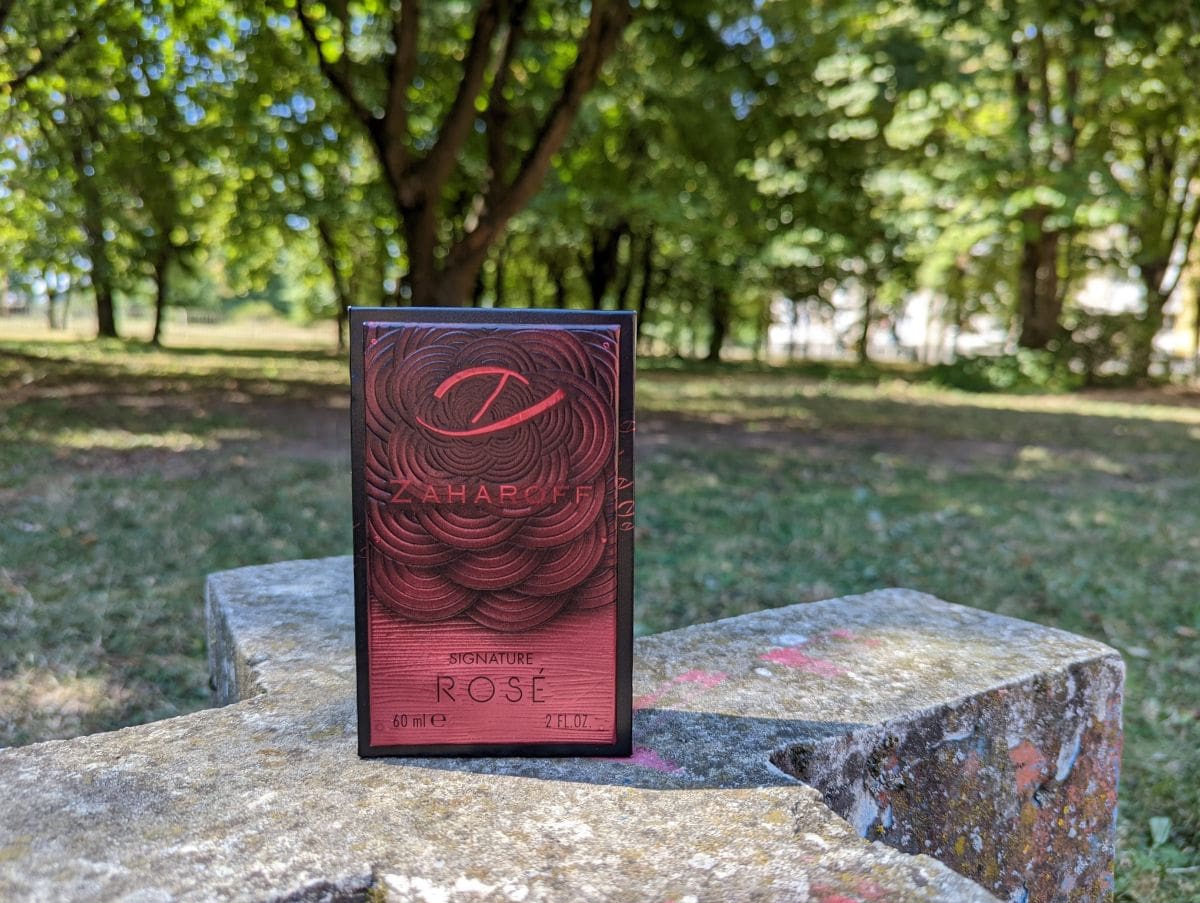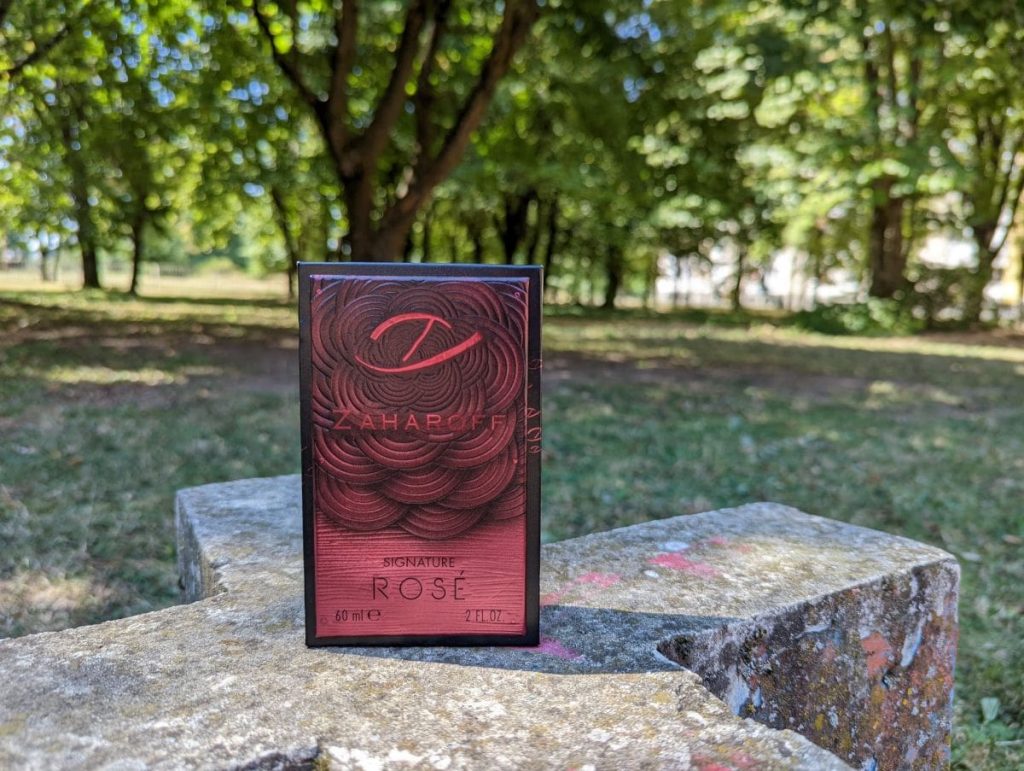 Zaharoff is a brand I have been following for the last couple of years and watching it grow with each release.
From the early days of George Zaharoff personally visiting every big fragrance YouTube reviewer to today where the brand offers more than just fragrances.
Zaharoff History
Story of Zaharoff in their own words: "From the shipyards of Odessa and Constantinople to knighthood in England and the Casino in Monaco, through time, the Zaharoff name has been an enigma of self-expression and bold values.
Mariana Zaharoff, a talented designer for dignitaries and celebrities, began her career in the basement of her Chicago home in the late 1970's. She quickly was praised for her designs in London, Paris, Milan, and Athens; as well as receiving accolades in the U.S. (Weaving Art Into Fashion – Chicago Tribune), and was nominated twice for the Coty American Fashion Critics' Awards.
Following in her creative footsteps was her son, George Zaharoff. Beginning with his highly prized fragrance launched in the 1990s and impeccably tailored men's suits in the 2000s, George Zaharoff developed a passionate and loyal following among consumers.
Unrivaled in passion, ambition, and industry expertise, George is an Old-World Craftsman with a fresh, modern vision and a sense of tomorrow. Inspired by his global travels, he takes multiple perspectives from various continents, relishing in the communities he finds and the people he meets.
At Zaharoff, we create and design fragrances reflecting the natural essence- sustainably sourced, socially responsible essential oils, working with local communities across the globe—to craft a unique, timeless, sophisticated fragrance.
Specifically, Zaharoff promotes eco-forestry to prevent the exploitation of global rainforests by using only sustainably-sourced Australian Forrest Product Commission (FPC) and International Trade or Endangered Species (CITES) certified ingredients. We recognize that many endangered aromatic fragrance oils, namely Sandalwood and Oud, need to be used cautiously and with respect."
The original Zaharoff Signature Pour Homme became a whole line with currently seven fragrances available for purchase. Those are:
Zaharoff Signature Pour Homme
Zaharoff Signature Citrine
Zaharoff Signature Royale X
Zaharoff Signature ROSÈ
Zaharoff Signature Tabac
Zaharoff Signature Noir
Zaharoff Signature Royale
The limited releases George Zaharoff collaborated with three YouTubers are currently discontinued. Those are Business over Pleasure, The Siren, and Brass & Soul. You can read more about them here.
Besides perfume, you can also buy cigars, grooming oils, and other accessories like wallets, and passport holders.
Zaharoff Signature Rose Story
Signature Rose(pronounced as Roe-zhay) is George Zaharoff's passion project where he placed master perfumer Claude Dir in charge. A master perfumer who created all of his fragrances except The Siren and Brass&Soul.
The fragrance was launched in 2021 and is classified as floral oriental and targets men and women. The composition contains real Bulgarian Rose Absolute and Turkish Rose Florabsolute which are one of the most expensive raw materials used in perfumery.
Signature Rose comes in 60ml flacon as Eau de Parfum. It is also avaible in Travel Set, and The Zaharoff Collection.
Perfume Theme
A note from the brand: "Byzantine Rose Athinote Incense – A remarkable rose fragrance with a subtle fruity and dewy petal character, harmonized with a rich and elegant amber.
One of the most incredible rose fragrances I have ever experienced in my life. I worked with Master Perfumer Claude Dir, using Zaharoff Signature Pour Homme as a base…
Zaharoff Signature ROSÈ contains Bulgarian Rose Absolute and Turkish Rose Florabsolute, which is one of the most expensive oils in the world, hence the price difference."
Notes and Classification
Perfumer: Claude Dir
Perfume Oil Concentration: Eau de Parfum
Fragrance Type: Floral Oriental
Release Date: 2021
Target Audience: Unisex
Most dominant notes: Rose, Olibanum, and Amber
Age Group: 25+
Seasons: Spring, Fall, and Winter
Occasions: Romantic, Business
Longevity and Sillage:

8 – 10 hours with moderate projection

The recommended number of sprays: 4 – 6
Compliments: Low
Likeability: Medium
Uniqueness: 5/5
Value for money: 10/10
Accords: Floral, Amber, Woody
Reviewed batch code: 21169
Holy Grail Scent Rating: A+
PERFUME NOTES
Top notes: Turkish Rose, Rose Otto
Heart notes: Gold Amber, Jasmine, Red Peony
Base notes: Sandalwood, Vanilla Bean, Oud, Sugar Cane, Myrrh, and Olibanum Tears
Perfume Presentation
The box and the bottle are something else. A combination of old and new world perfumery in one product. A detailed box covered with a perfume rose theme with different colors, but, mainly black and pink is true work of art.
Every little detail has been done personally by the artists to ensure that what you are holding in your hands is not just a simple, and generic product.
The half circles that go around the front of the box are meant to represent the Bulgarian rose, and Zaharoff's trademark, which is the lion.
On both sides and the back of the box, you'll find little "z" logos which are also fine detail and represent the Zaharoff logo.
The bottle is the same as with other Zaharoff releases, and with pink letters and a pink cap, it represents how the fragrance is supposed to smell.
One fine upgrade from the original Signature Pour Homme is the heavier metal cap that can be easily removed by a gentle twist to either side.
All in all, this fragrance has one of my favorite fragrance bottles I have in my collection and I proudly display it on my fragrance shelf.
My Experience With Perfume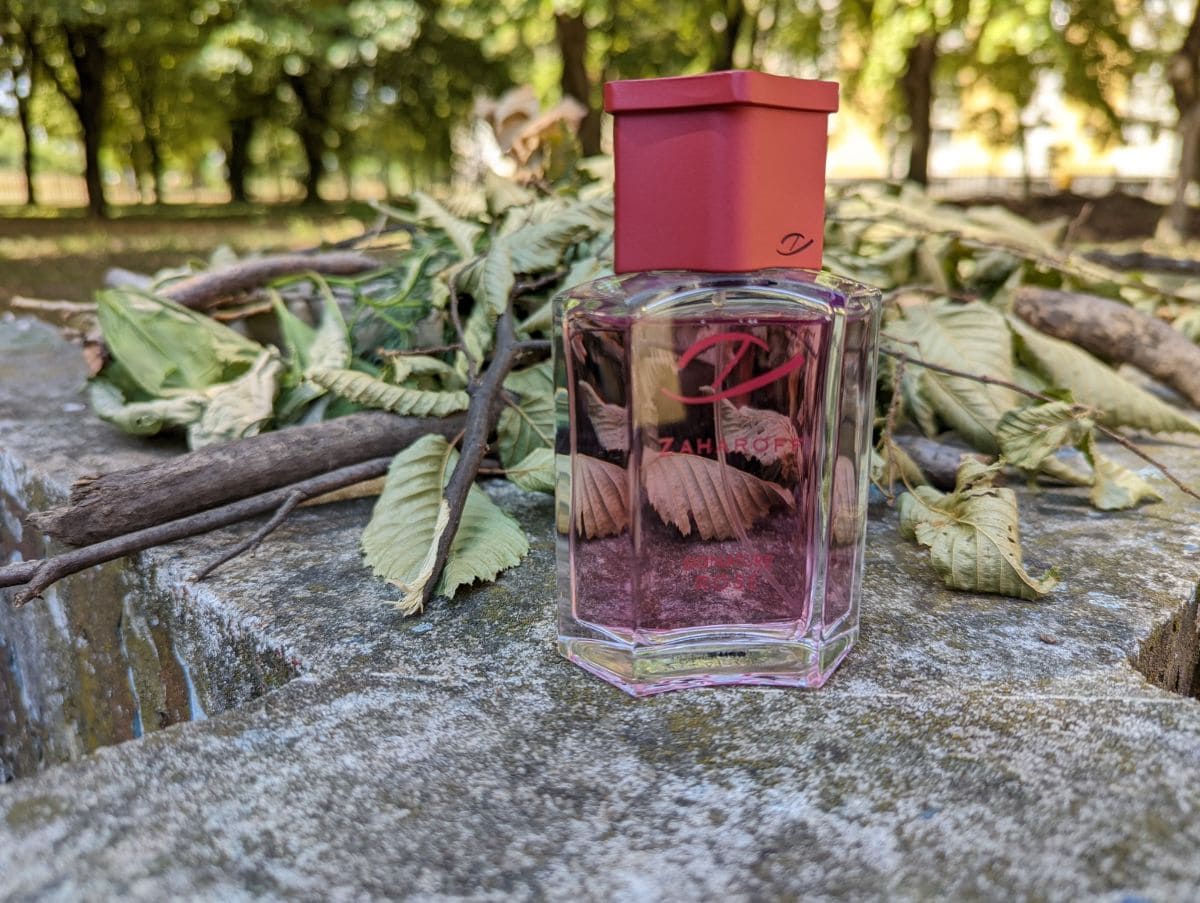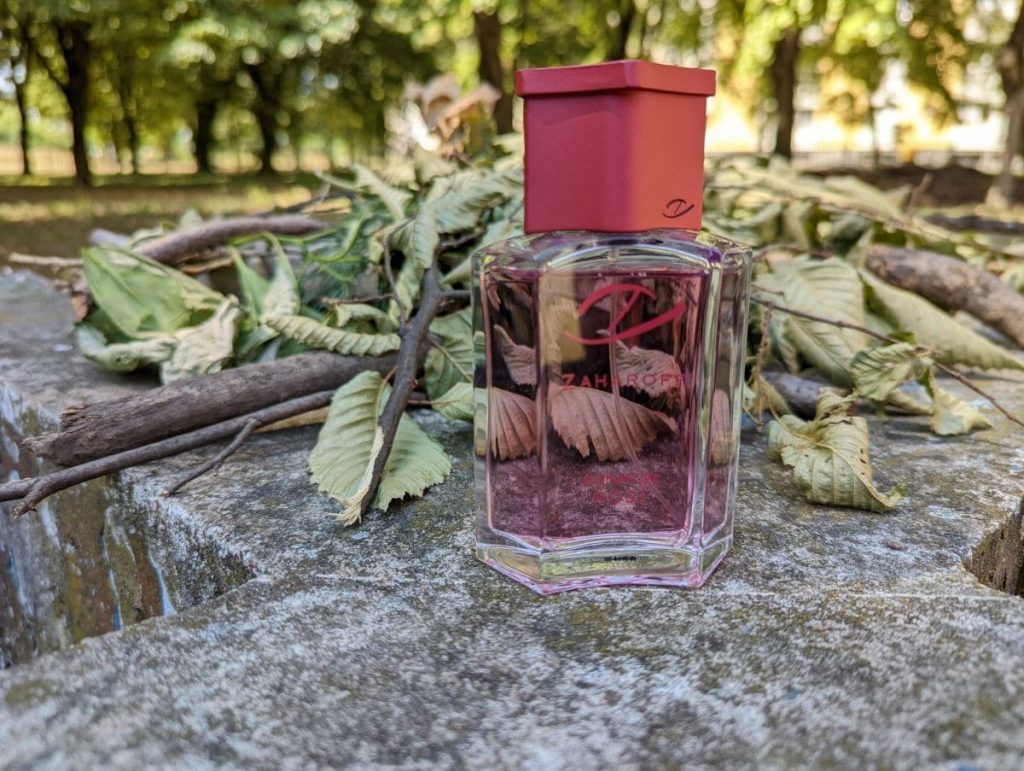 It is obvious that I'm madly in love with this rose incense fragrance. I guess the best things in life come unexpectedly.
From the whole line, I also own Signature Pour Homme, Signature Noir, and Signature Royale. Without any uncertainty, I can safely say that this one tops the three other fragrances easily.
While they are good, the only one that has done something different and in a spectacular way is this one. This just shows you how hard is to make a masterpiece fragrance, no matter how the blend is good, and all of them are on the niche level of perfumery.
Top Notes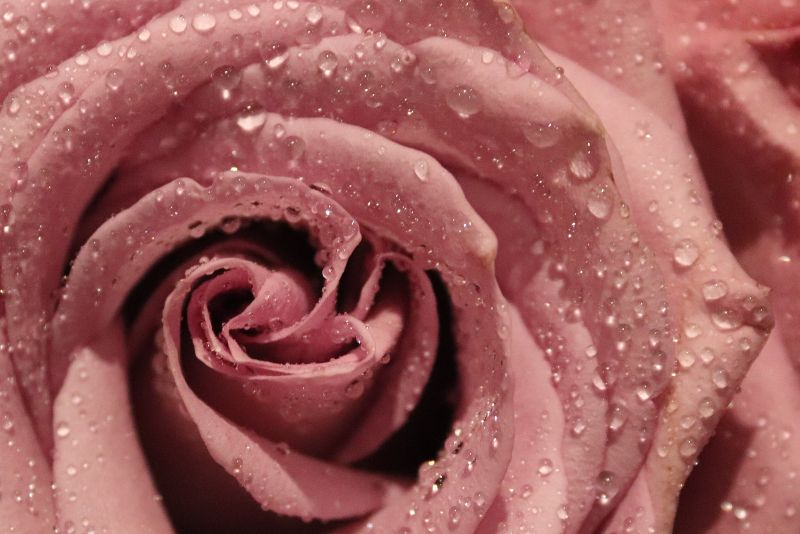 Sometimes, words are not enough to explain certain things and are best experienced by each individual. For many, Moschino Toy Boy is the best affordable rose-based fragrance, and Amouage Lyric Man is the best expensive composition in this genre.
Let me tell you a little secret. None of them is nearly good as Signature Rose. Each of them is missing something that is found here. Lyric Man smells like rose soap, and Moschino Toy Boy is plain weird, and each time I compared them, Rose always came as a better option.
Just to let you know, I am not a wine drinker, and Rose is supposed to smell like rose wine along with rose incense resin which George Zaharoff found on one of his trips to Greece.
Signature Rose opens up a photorealistic combination of Turkish and Bulgarian rose, and it blows me away each time I wear it. I just cannot believe how well-blended this fragrance is.
The rich rose combination smells not only of rose flowers, but you can clearly smell the whole plant. The citric undertones uplift the fragrance and give it a full-bodied experience.
It is truly one of those things in life that have to be experienced, and if you are a fragrance enthusiast, this one should be on your bucket list, no matter your fragrance preferences. Remember, I am not a fan of rose perfumes, and some of them even make my gag reflex up to the hundred literally.
Thankfully, due to the middle and base notes the rose found here also has honeyed and spicy resinous aspects to balance out the florals. Just amazing.
Heart notes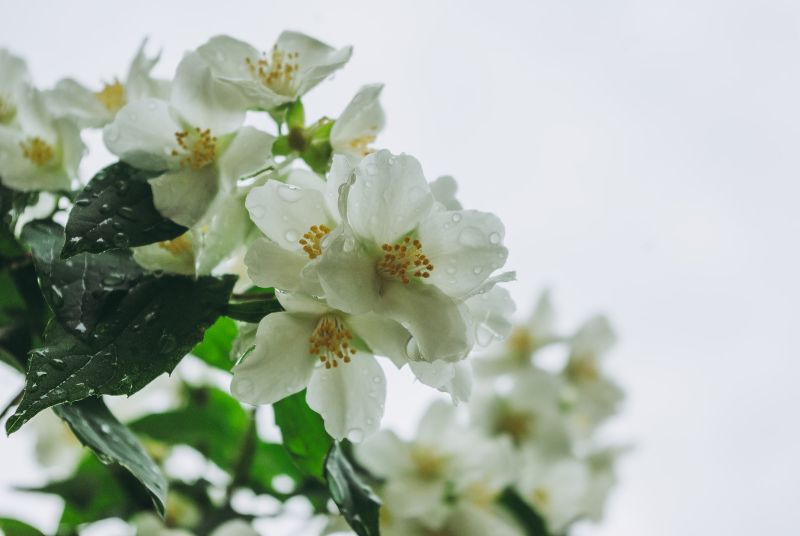 Gold Amber
Jasmine
Red Peony
After the initial opening which lasts around fifteen or so minutes, we are welcomed to the bouquet of jasmine and peony flowers along with that powerful rose that keeps on going and tingling your olfactive senses.
Don't be afraid if you are not used to florals. All of these notes and accords are expertly combined and the underlying sugar cane sweetness from base notes probably comes from a combination of saffron and ambroxan not mentioned in the official note listing.
It gives me slight hints of Maison Francis Kurkdjian's Baccarat Rouge 540 which will also suit the ladies who are in love with that perfume. Don't get fooled about this being a clone of Baccarat Rouge 540 since this is not the case.
The complexity and richness of Signature Rose are on a whole different level.
Base Notes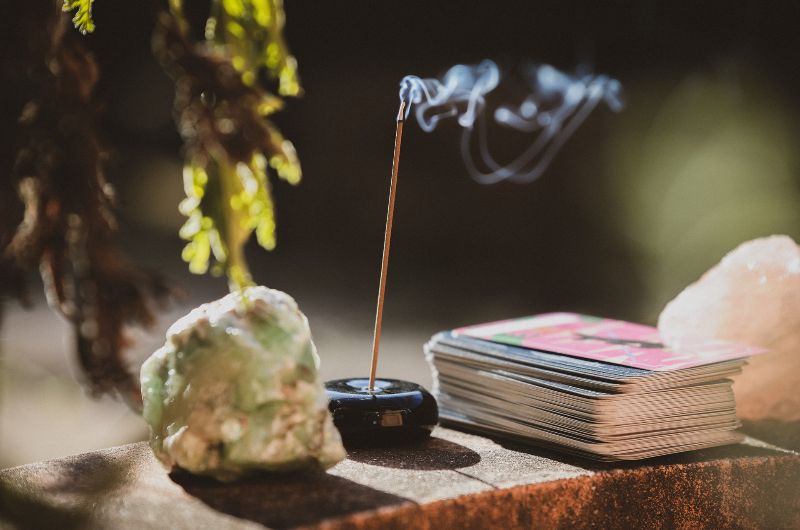 Sandalwood
Vanilla Bean
Oud
Sugar Cane
Myrrh
Olibanum Tears
When the fragrance dries down, it becomes obvious that this is a child and a flanker of the original Signature Pour Homme.
It is not that hard to notice the ambery, incense base we loved in that first release. The frankincense gives hints of smoke, amber rounds it up with a touch of vanillic powderiness, and sandalwood amps up the flowery creaminess.
The Baccarat Rouge 540 note is even stronger in the base, and here is where is the most wearable by each gender.
To my nose, oud, and myrrh rarely show up and are undetectable to my nose. As a whole experience, Zaharoff Signature Rose is my favorite Zaharoff perfume and my favorite rose-based fragrance of all time, and it wasn't that hard to decide and appreciate this masterpiece fragrance.
Performance
This fragrance lasts around eight to ten hours on my skin with a moderate projection which is a good thing for this type of "out there" scent.
I don't recommend over spraying this one since it's initially much stronger than you might initially expect. While the projection doesn't go too far from you since it is an Eau de Parfum, the sillage bubble you leave behind is thick and dense.
In my opinion, two to four sprays are good enough. Go with six only in the dead cold of winter.
LONGEVITY: 8 – 10 hours with moderate projection
PROJECTION: Medium
SILLAGE: High
Target audience and compliments
The fragrance is marketed as a unisex product, but I do believe it leans more masculine than feminine. The ladies can also pull this one off, but before blind buying, I suggest sampling this fragrance.
The blend is not mass appealing and it might not suit your taste if you are not familiar with rose fragrances. Thus, the compliments I got were few and far between.
Nonetheless, this is a scent for personal enjoyment, and anyone who is buying this product already knows what's he or she getting into. Quality over quantity as they say.
AUDIENCE: Unisex
AGE RANGE: 25+
COMPLIMENTS: Low
When & Where
I have found that Signature Rose works the best as a fragrance you would wear to a date, or even to the office with regulating the number of sprays.
As for seasons, I was quite surprised to find out how versatile this fragrance actually is. To my nose, it works the best in the early spring, but also wore it during the colder days of fall and winter and got almost equally good results.
So, wear it on different occasions and seasons to find out when it works the best for you. Except for summer. High-heat scenarios rarely work with floral oriental compositions.
SEASONS: Spring, Fall, and Winter
OCCASIONS: Romantic, Business
DRESS CODE: Formal, and Smart Casual
Uniqueness and value for money
As you might have already guessed, Signature Rose is one of the most creative and well-blended fragrances out there that doesn't follow any of the modern trends.
Being tired of all the aquatic, blue, and sweet fragrances, I have found a much-needed enjoyment and finally said "thank you", finally something new that won't bore me after ten minutes of wearing.
The only size you can buy is the 60 ml version which costs 145.00 USD if we are not counting the travel set edition which comes with additional fragrances from the line.
This might sound steep for a house that has only during the last couple of years again started to produce and sell fragrances but is not.
Even for a designer brand, the quality of oils is sublime, and you could do much worse with all of these new wannabe niche fragrances that sell you the story, but not the quality.
I'm gonna go as far as that even if it was priced at 200.00 USD it would still be worth it. That's how much I enjoy it.
UNIQUENESS: 5/5
VALUE FOR MONEY: 10/10
Pros and Cons
Here are some better and weaker parts of this perfume:
Pros
The best rose-incense fragrance on the market
The sublime quality of oils
Beautiful and thoughtful presentation
One of the best first-date fragrances you could wear
Versatile and long-lasting with an alluring scent trail
Cons
The rose note is not for everyone
Rarely available, and one of those perfumes you'll probably have to take a leap of fate and do a blind buy
More masculine than feminine fragrance
Collection & Similar Perfumes
Zaharoff Signature Rose is a part of seven fragrance collection currently available. To expand your Signature Homme collection, here's what's worth checking out:
Zaharoff Signature Pour Homme – a woody aromatic fragrance released in 2018. The main notes include lavender, incense, and myrrh. The lasting power is 8 – 10 hours with moderate projection.
Zaharoff Signature Citrine – a citrus aromatic fragrance released in 2021. The main notes include orange, mandarin orange, and cardamom. The lasting power is 4 – 6 hours with moderate projection.
Zaharoff Signature Royale X – a woody musk fragrance released in 2021. The main notes include musk, citruses, and pimento seeds. The lasting power is 8 – 10 hours with great projection.
Zaharoff Signature Tabac – a woody oriental fragrance released in 2021. The main notes include vanilla, tobacco, and rum. The lasting power is 8 – 10 hours with moderate projection.
Zaharoff Signature Noir – a woody oriental fragrance released in 2020. The main notes include oud, olibanum, and cypress. The lasting power is 8 – 10 hours with moderate projection.
Zaharoff Signature Royale – a woody aromatic fragrance released in 2020. The main notes include sandalwood, lavender, and patchouli. The lasting power is 4 – 6 hours with moderate projection.
Similar perfumes:
Mateu Olfactive Expressions Sweet Rose Rosendo – a citrus musk fragrance released in 2020. The main notes include strawberries, passionfruit, and red berries. The lasting power is 10 – 12 hours with great projection.
Initio Parfums Atomic Rose – a floral oriental fragrance released in 2019. The main notes include rose, vanilla, and pink pepper. The lasting power is 24+ hours with great projection.
Conclusion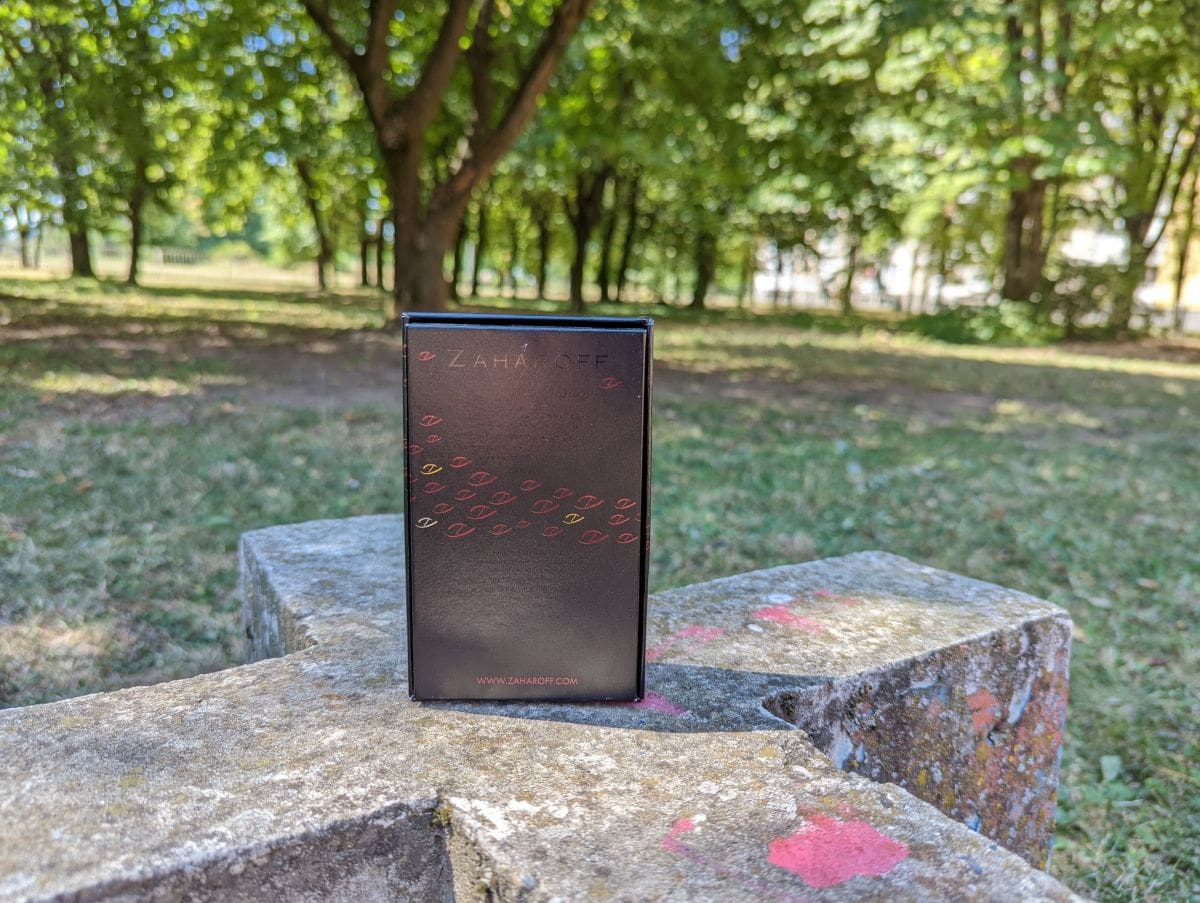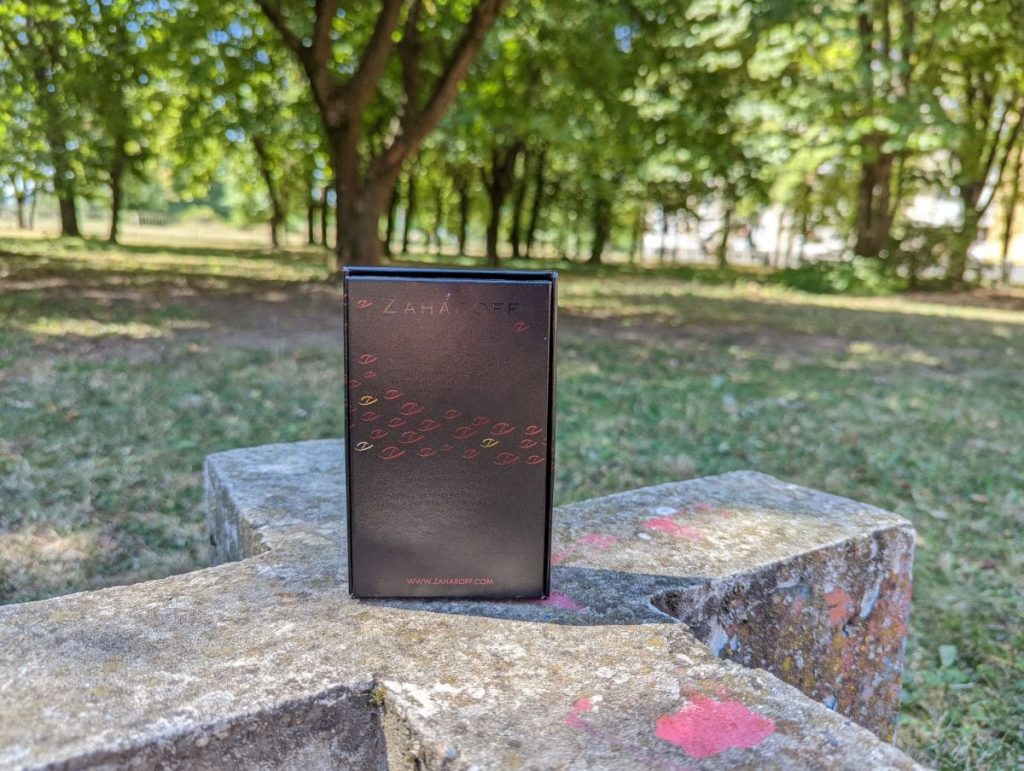 Zaharoff Signature Rose is one of a kind fragrance. A complex, and masculine rose transformed into something wearable, and enjoyable.
If there's anything you should check out first from the Zaharoff's house, this one should be the first to sample. I'm yet to sample some other fragrances from the line, but I cannot imagine them being better than this creation.
Hopefully in the near future. George will bless us with many more amazing fragrances, and keep going strong.
For everything I have said and written in this review, that's why Signature Rose gets my personal stamp of approval as the Holy Grail Scent masterpiece.
What are your thoughts about Zaharoff Signature Rose? Have you tried it? Do you like it? Let's start a conversation and let me know in the comment section below.
In case you are in doubt about whether you should consider buying this fragrance or not, it's always good to take a look at Scent Grail's S.P.A. Signature Factor Guide.
It is easy to use and the most relevant perfume buying guide on the web. This way, you can check out if a particular fragrance is worth checking out, and potentially find your signature perfume.
Scent Grail content is free for anyone to use without anything hiding behind the paywall. If you would like to help me do more great articles like this, you can donate via PayPal. Much appreciated.
Find out more Scent Grail articles about perfumery, check out top lists, and other helpful reviews via the links below:
REVIEWS
TOP LISTS
SCENT GRAIL LEARNING CENTER
Until next time, have a great time and keep smelling like a million bucks!
Best, Marin!
#scentgrail #scentgrailtribe
Scent Grail on Social Media: Facebook | Twitter | Instagram | Pinterest
Your number one source for Holy Grail Signature Scents.

– Marin Kristic