Molinard Musc is a perfume I gifted to myself for my birthday in 2019. It was also my first touch with the great and old house of Molinard from Grasse, France.
What attracted me the most about Musc was the affordability of the brand and interesting notes that seemed like they would be right in my alley.
Musk note in the combination with oriental notes works quite well if balanced correctly, and it is a note many perfumes use as a base note to give it a full-bodied composition.
Also, it is fixative that mellows the blend and is found in almost in every perfume we use today.
Thankfully, real musk is completely banned in western perfumery, which means, perfumers have mastered using synthetic replacements of the real thing during the last couple of decades.
Molinard Musc in three words: RICH – BALSAMIC – ARTISTIC
Affiliate Disclosure: As an Amazon Associate I earn from qualifying purchases. By purchasing via provided links/banners comes at no additional cost to you. Scent Grail only recommends products and/or services that are insightful and helpful to readers. For more info please read Affiliate Disclaimer.
Don't have the time to read the review right now? No worries! Here are my 5 quick takes:
The best affordable woody oriental niche perfume on the market
A complex and rich composition with a sublime performance
Created in 2015 as a part of Matieres Les Elements collection
Recommended for leisure use during the colder months
Fragrance enthusiasts will love it but could be challenging for casual wearers. Harsh top and middle notes
So, what I think about the niche "Nag Champa" and "Head Shop" fragrance from Molinard. Can you really get a top-notch perfume for such a low price? Read more and find out in the latest Scent Grail review.
Brand and Perfume History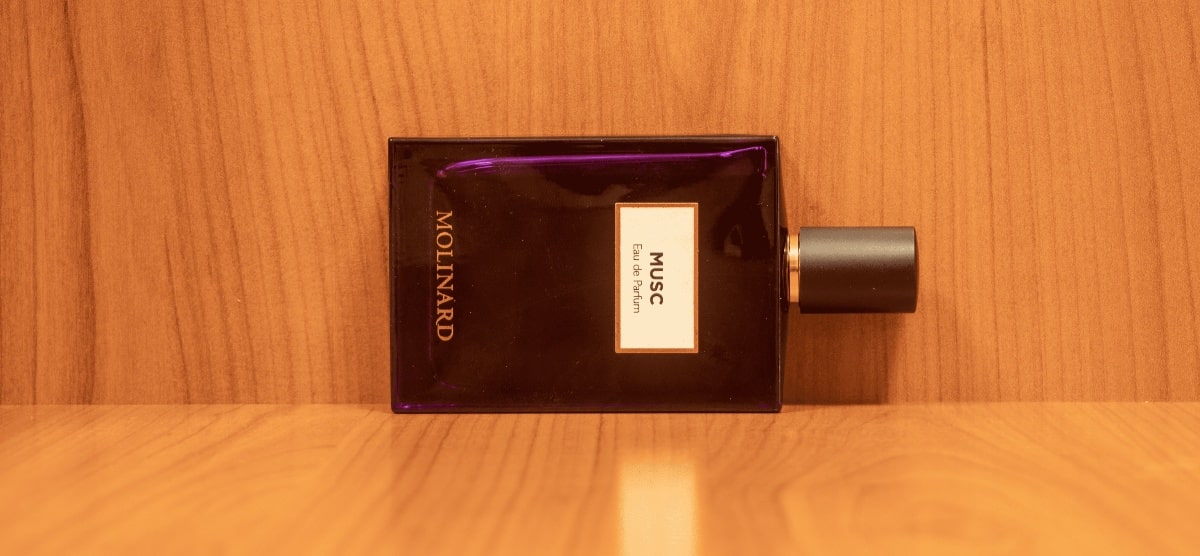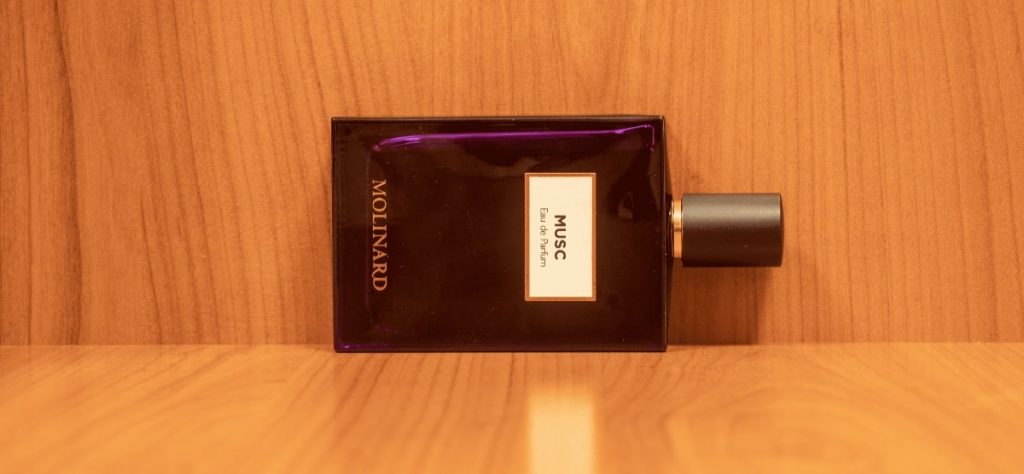 Honestly, before I purchased Musc, I only knew about Habanita and Cuir fragrances from this house and not much else.
This all changed, and since then, I have learned many things about this underappreciated niche house from the most famous perfume region in the world.
Could they be as famous as Chanel or Guerlain if they invested more money into marketing? Maybe. Who knows, but such houses are real treasure chests for fragrance enthusiasts.
If you want to see how perfumer does fantastic niche fragrances at an affordable price, you have to treat yourself and try out Molinard Ambre, and Molinard Patchouli.
As for Cuir, I believe that Davidoff Leather Blend is better and costs the same.
Molinard History
The Maison Molinard niche perfume brand operates in the historic center of Europe's perfume industry in Grasse, France, since 1849.
The man who founded Molinard was Hyacinthe Molinard, a chemist who created sublime perfumes in secrecy and sold floral waters and Eau de Cologne from a small boutique(Molinard Jeune) in the town center of Grasse.
It has remained the oldest family-run business to this day in France, after Galimard(1747). In 1860, Molinard began producing single floral fragrances:
Rose
Jasmin
Mimosa
Violet
The perfumes were stored in elegant Baccarat crystal bottles. One of the famous customers from that time was Queen Victoria, who stayed at Grasse in 1891, and bought Eaux de Cologne there.
In 1900 Molinard moved into an old perfume factory, which distillery structure was designed by the famous Gustave Eiffel who designed the Eiffel Tower. The perfumery is still based there today.
The first customers included wealthy foreigners from England and Russia that came to Grasse and bought eau de Cologne and floral fragrances offered by Molinard.
But the biggest monumental turning point for Molinard was the year 1921., and the launch of Concréta(fragranced natural flower wax used directly as a perfume), and Habanita.
Habanita(in 1924 became "the most tenacious perfume in the world") was originally marketed to perfume cigarettes(industry standard at that time)that came as scented sachets or a liquid that you would apply directly to the cigarettes with a glass rod.
Important Molinard milestones/events:
1920 – Julien Viard created a number of outstanding glass flacon designs for company perfumes
The 1920s – Baccarat produced crystal bottles for them such as 7 Diamonds in the Crown, Christmas Bell, The Perfume Perfume, and Diamond which were approved by the King Louis XV of France in 1734.
The 1920s and 1930s – during the Art Deco interwar period, Molinard hired René Lalique to design and produce a number of bottles(Iles d'Or, Madrigal, and Le Baiser du Faune) for Molinard that are still sought after by collectors today.
World War II – a challenging time for the company. Molinard invented "The Prisoner's Parcel" as a comfort to soldiers.
1949 – Molinard's centenary brochure was printed by Draeger Brothers with lavish photos presenting the finest bottles made by Lalique, Baccarat, and other famous glassmakers of the time.
1994 – the opening of Le Bar des Fragrances perfume workshop. If you are interested in the creation of your own perfume, make sure to not skip this place next time you visit Grasse. Create your own 30 ml Eau de Parfum fragrance with more than 90 basic notes(you get to choose six). The in-house perfumer will compose your final selections, creating a perfume based on your taste.
Molinard's most well-known perfumes:
Molinard Habanita
Molinard Concréta
Molinard Cuir
Molinard Tubéreuse Vertigineuse
Molinard de Molinard
Molinard Figue
Molinard Patchouli
Molinard Lavande
Molinard Musc Story
Molinard Musc is a perfume from "Collection Matieres Les Elements" part of the perfume series that includes various perfumes composed around the single "element" such as:
Molinard Ambre
Molinard Figue
Molinard Jasmin
Molinard Muguet
Molinard Osmanthus
Molinard Rose
Molinard Cuir
Molinard Vanille
Molinard rarely shares any information about the perfumers who create fragrances for them, so is the same case with Musc. The perfume was released in 2015 and is directly related to Musc Molinard's release in 1995.
This part is where a good marketing team would come fine to push the brand and give potential buyers more information about the perfume and the brand itself.
Perfume Theme:
Molinard official blurb(direct English translation): "Musky, Oriental, Woody. Like a warm and bewitching trail, Musk sincerely underlines the features of a refined and sensual echo, before blossoming in the softness of the skin. Eco-resourcing bottle, just like the perfumer factory. Refills on request."
Notes and Classification
Perfumer: n/a
Perfume Oil Concentration: EDP
Fragrance Type: Oriental Woody
Release Date: 2015
Target Audience: Unisex
Most dominant notes: Patchouli, Musk, and Amber
Age Group: 25+
Seasons: Fall and Winter
Occasions: Leisure
Wearability: Experienced
Longevity and Sillage: 10 – 12 hours with great sillage
The recommended number of sprays: 2 – 4(behind ears)
Reviewed batch code: n/a
Uniqueness: 4/5
Value for money: 9/10
PERFUME NOTES
Top notes: Nutmeg, Bergamot, Juniper Berries
Heart notes: Incense, Patchouli, Teakwood
Base notes: Musk, Amber, Labdanum
Perfume Presentation
Molinard Musc comes in a tall and sturdy minimalistic purple bottle reminiscent of the olden perfume days. Molinard seems to change its bottle designs every couple of years, so it is not uncommon to see the same perfumes in different presentations.
Even though Musc was released in 2015, I can see that the fragrance has already gone through a minor design change already, as seen on their website.
On my bottle the sticker is white and the plastic cap with the Molinard insignia is black. All in all, it reminds me of the stuff found in old and dusty chemist shops forgotten by time.
I also like the signature Molinard bronze color of the atomizer that sprays nice and wide, giving you just the right amount of perfume. As for fakes, I'm yet to hear anyone has made a dupe of a Molinard perfume.
This review is based on the tester version of Molinard Musc, so no box this time, although I have seen how they look.
The box follows the same purple color scheme and white embossed label with the perfume name. The cardboard is made of higher-quality materials. No complaints there.
My Experience With Perfume
I had an epic journey with Molinard Musc, and I enjoyed it immensely. The only thing I really struggled with was the lack of online presence coming from Molinard.
So much, so that I had to postpone the release of this review by good two days.
In my eyes, they are on the same quality level as Acqua di Parma, but without all the media presence and advertising.
Hopefully, this review gives them justice and a reason to get more involved with their real audience: perfume connoisseurs.
Opening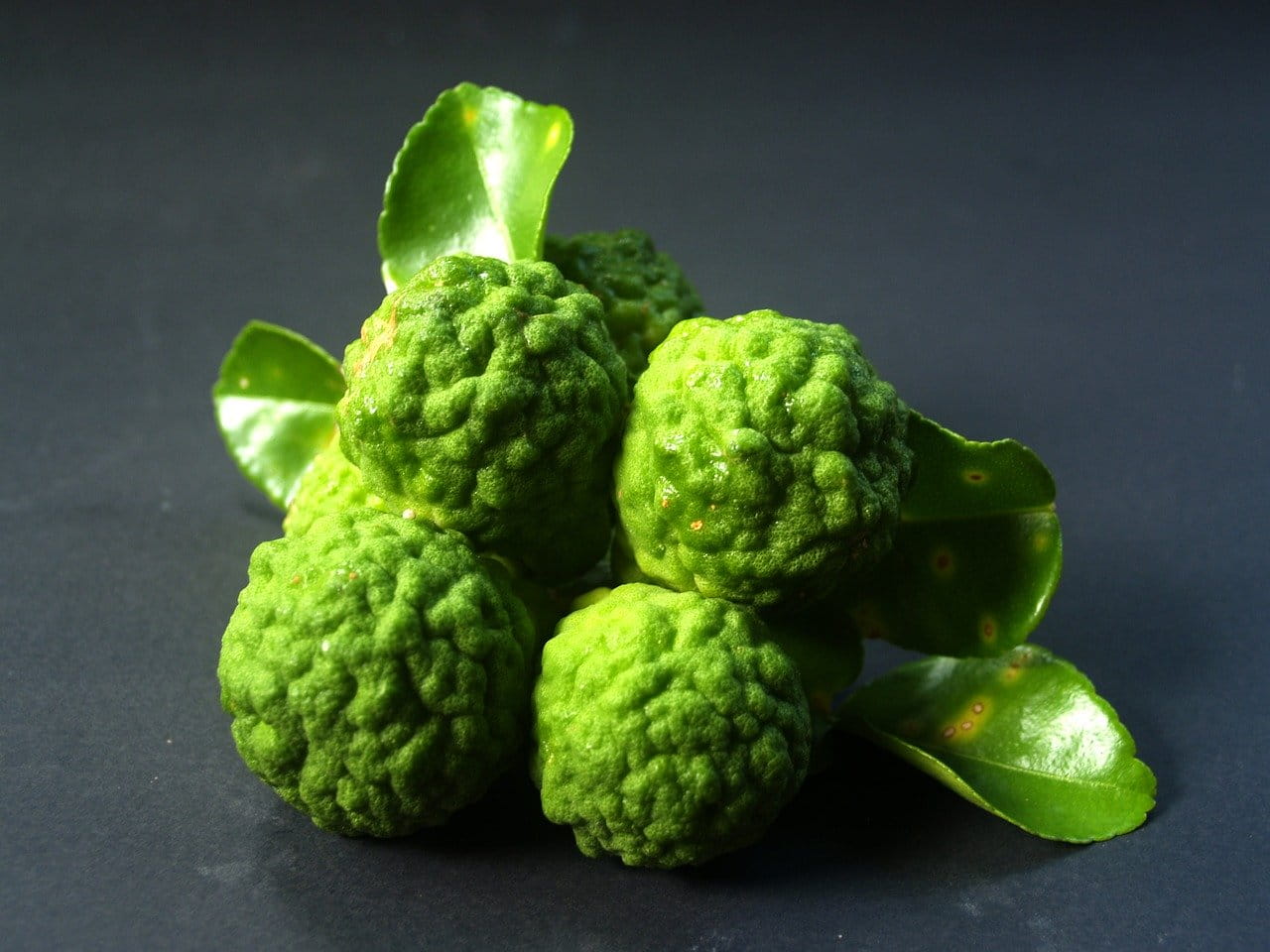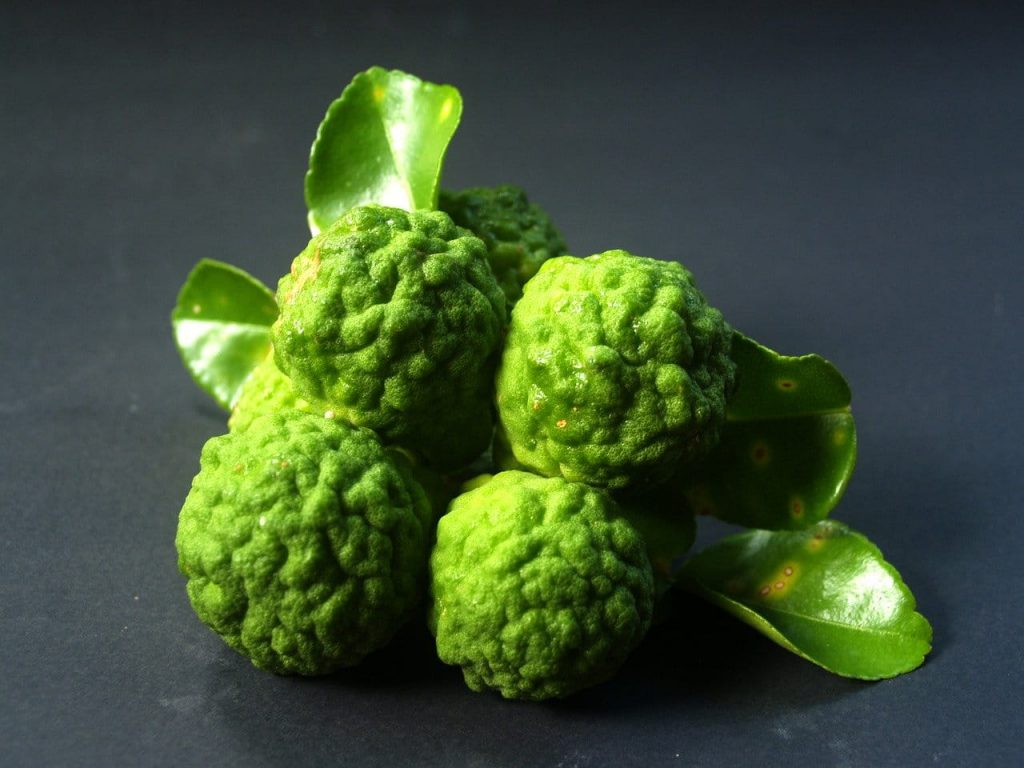 Nutmeg
Bergamot
Juniper Berries
I have pulled the notes from the official Molinard website, but in the last year or so, my nose told me something else, and the notes found on the other fragrance-related websites seem like the more real thing than the official notes by Molinard.
Musc opens up like a mix of ten different food ingredients in the same pot trying to tell you their own different story. Sounds like a terrible opening but it ain't.
I get this weird hippie vibe bergamot plus neroli combination that smells nothing like those found in perfumes such as Dior Sauvage or Bvlgari Wood Neroli.
If you are one of those "frag-heads" tired of the same old citrus opening and want something else that has a higher quality, do not scrub off Musc.
The opening is wild, and the citruses and florals ain't your typical molecules found in other designer stuff. When I spray it on my skin, I almost instantly feel heavier notes creeping from below, and getting stronger with each passing moment.
There are no "hippie" shops in Croatia to my knowledge, but many have confirmed this, and thankfully, you know what you are getting into before buying this perfume.
To my nose, the opening is interesting and not challenging at all, but some wearers adjusted to lighter compositions might find this combination of woody oriental citruses to be a pill that's hard to swallow.
The perfume mellows out after an hour or so, don't judge a book by its covers. It gets way better later.
Scent Development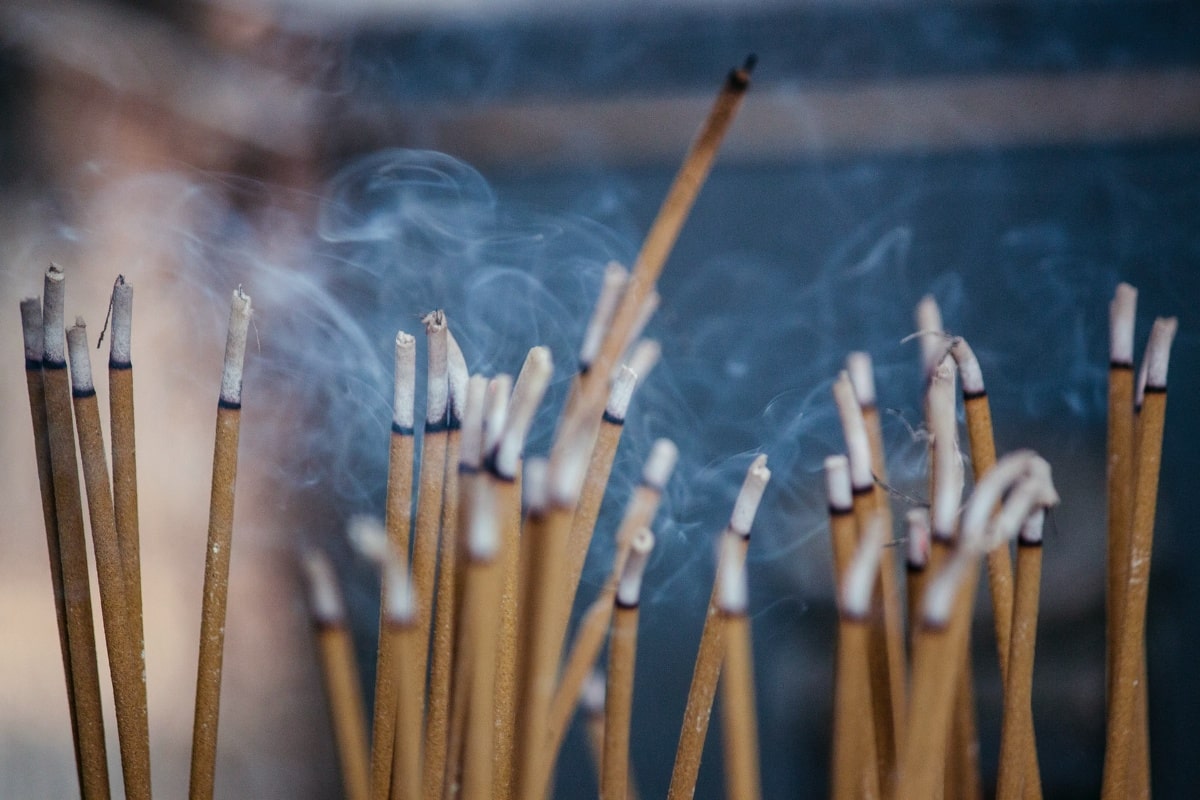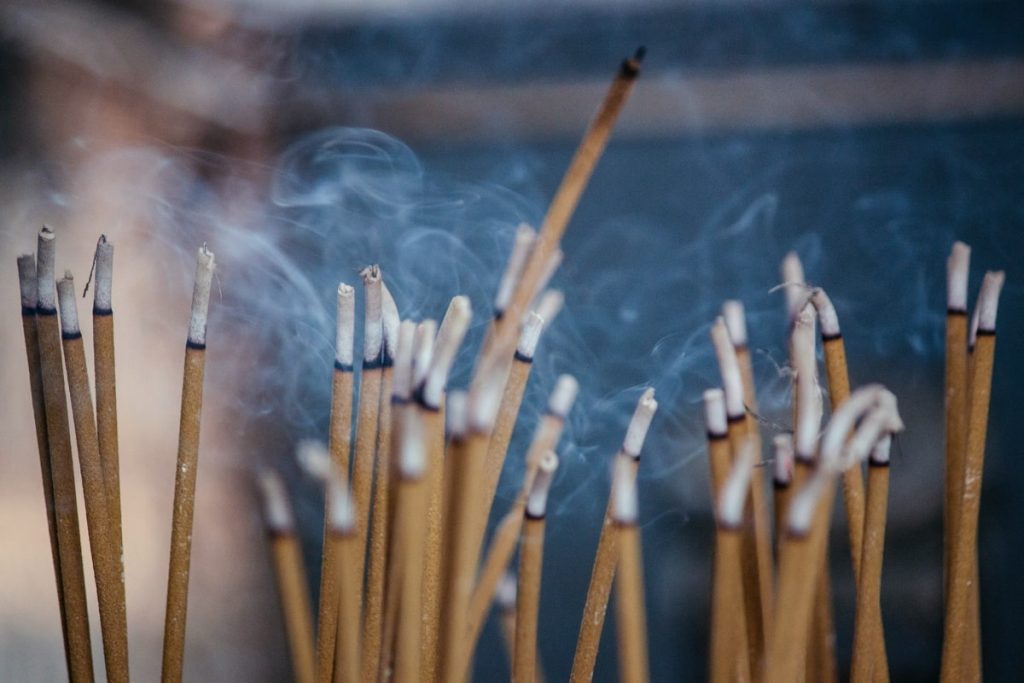 Incense
Patchouli
Teakwood
As the Musc dries down and warms up on your skin, the fragrance starts to get an oriental smell from incense, amber, patchouli, and slight musky dirtiness.
Still strange, divisive, and sharp to some, but to me, I start to feel how much love has been put into this creation.
Although it is named Musk, the top-notch patchouli, and amber that is in the quality level as in L'Air du Desert Marocain but for a fraction of the price are stars of the show.
Could it have been rounder? Yes, it could have been. Could the musk be more intense? Yes, of course. But, on the other hand, I cannot imagine anyone complaining who is who loves the woody oriental fragrance family.
It just shows us the real perspective of quality per price ratio, and how often we overpay for more popular names when hidden gems like these seem to slip out of our vision.
The mid notes further mellow down after a couple of hours, but the fragrance doesn't lose projection for quite some time.
Dry Down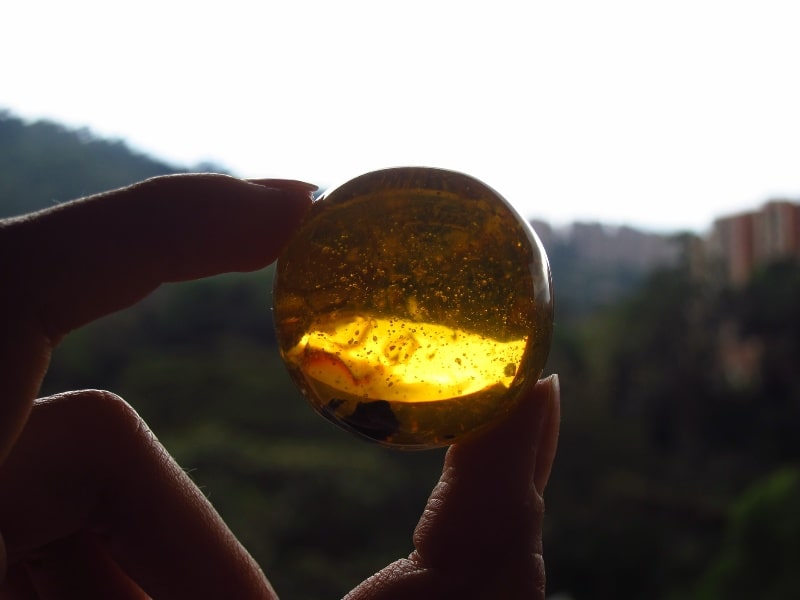 The musk note finally becomes apparent in the dry down when you are left with a reminiscence of patchouli and incense which sits in the bed of balsamic and vanillic amber.
It may feel like a complaint, yet I feel that the whole composition could have been this smooth from the begging. The musk here gives it a little bit of edginess, but not that much. It is more present and well-rounded in perfumes such as Musc Ravageur.
I guess that some companies have access to higher-quality ingredients than others which is strange since Molinard is from Grasse.
By the time Molinard Musc disappears from your skin after good 12 hours, I can almost guarantee that you won't believe that this three-dimensional fragrance sells for so little.
Before I continue to the next section of this review, the day you first time experience Musc, do it on the coldest day of the year. Let the heavy molecules and aroma chemicals show themselves to you in their brightest and strongest light.
Performance
Zero complaints here. Musc is a long-lasting perfume with a very good performance that pushes just the right amount.
I'm quite generous when I say it lasts "only" 12 hours since there are days when I can feel it for almost 24 hours straight.
The projection and sillage are gentlemanly French, and the people around you will get nice whiffs of the scent from time to time.
Don't go "trigger-happy", since you can overspray it.
Target audience and compliment factor
It is no secret that Molinard Musc's target audience is perfume hobbyists and enthusiasts. But, since it costs this little, there is no excuse to not try it out, even if you are on a budget.
I highly doubt you'll get a compliment wearing Musc, but if it clicks with you, you won't care for them anyway.
Dress code and occasions
Musc can give a wrong impression if you decide to wear it during the hotter months of the year. That's where the harshness and musk give a strange vibe due to the mix of perfume and sweat.
That's why I recommend using it only when it's cold, and when you are around someone who is already familiar with the perfumes you wear.
Unfortunately, the biggest drawback of this perfume is its limited wearability, but don't let me stop you from wearing perfumes in situations and places wherever you like. I only wear it during casual walks around the town, or inside the house.
Uniqueness and value for money
If the limited wearability is the biggest drawback, then the perfume's uniqueness and value for money can't be ignored.
Most of the Molinard perfumes coming from the Collection Matieres Les Elements are unbeatable for this price. I would even go as far as saying this is the best niche woody oriental perfume at this price bracket.
It is that good, and some of the before-mentioned drawbacks can be ignored here.
Pros and Cons
Here are some best and not-so-good parts of this perfume:
Pros
Best woody oriental niche perfume at this price
Lasts a long time with great projection
Recommended to fragrance enthusiasts
A perfume from a historic brand that doesn't costs a fortune
Regularly available
Cons
The lack of media presence keeps this perfume and Molinard from shining
A difficult composition for casual wearers
Could have been smoother throughout the composition
Collection & Similar Perfumes
Molinard Musc is a part of the before-mentioned Collection Matieres Les Elements. Some fragrances found in this collection share some similar themes and notes, but are looked at as individual perfumes.
Here are some of the other good perfumes from the collection you can check out:
Molinard Lavande – an aromatic oriental perfume released in 2018. The main notes include Lavender, Vanilla, and Benzoin. The lasting power is 8 – 10 hours with moderate projection.
Molinard Figue – a fruity woody perfume released in 2016. The main notes include Fig, Lemon, and Fig Leaves. The lasting power is 6 – 8 hours with moderate projection.
Molinard Violette – a floral musk fragrance released in 2016. The main notes include Violet, Violet Leaf, and Green Apple.
Alternative perfumes:
Alyssa Ashley Essence de Patchouli – a woody musk perfume released in 2009. The main notes include Patchouli, Musk, and Labdanum. The lasting power is 10 – 12 hours with moderate projection.
Frederic Malle Musc Ravageur – an oriental perfume released in 2000. The main notes include Vanilla, Musk, and Cinnamon. The lasting power is 12 – 14 hours.
Conclusion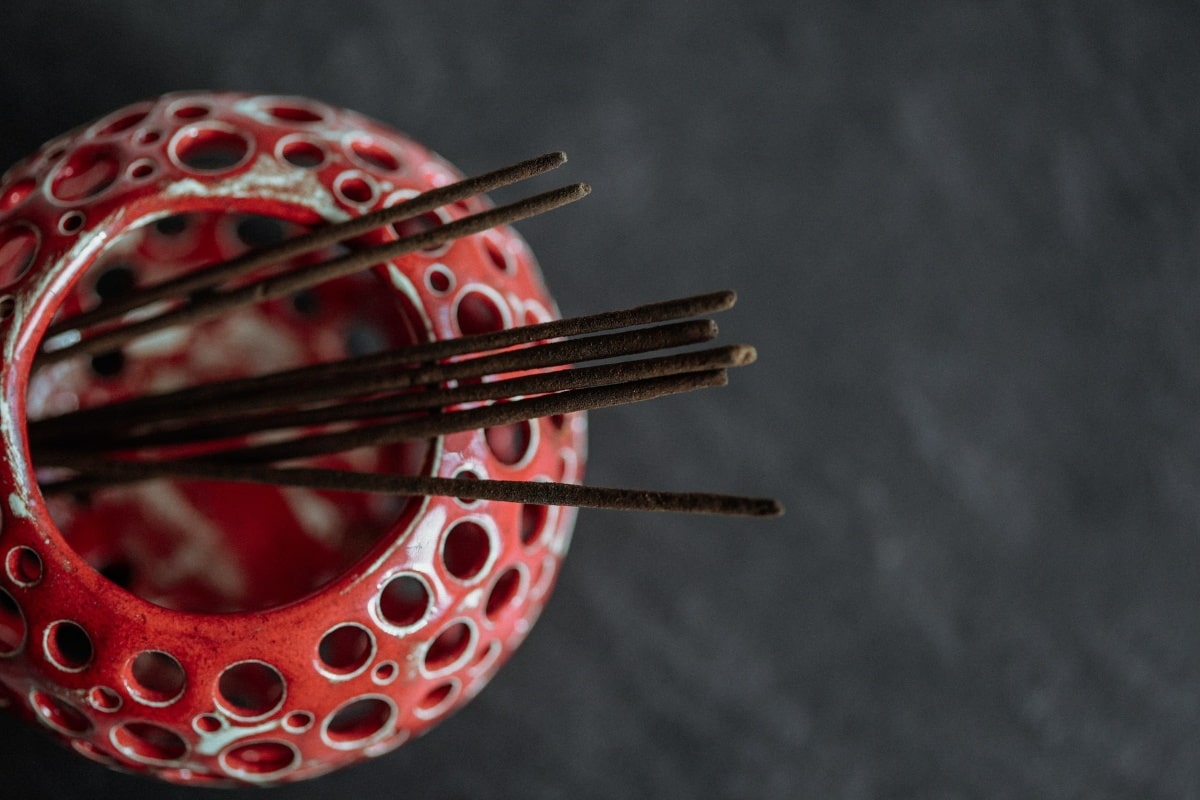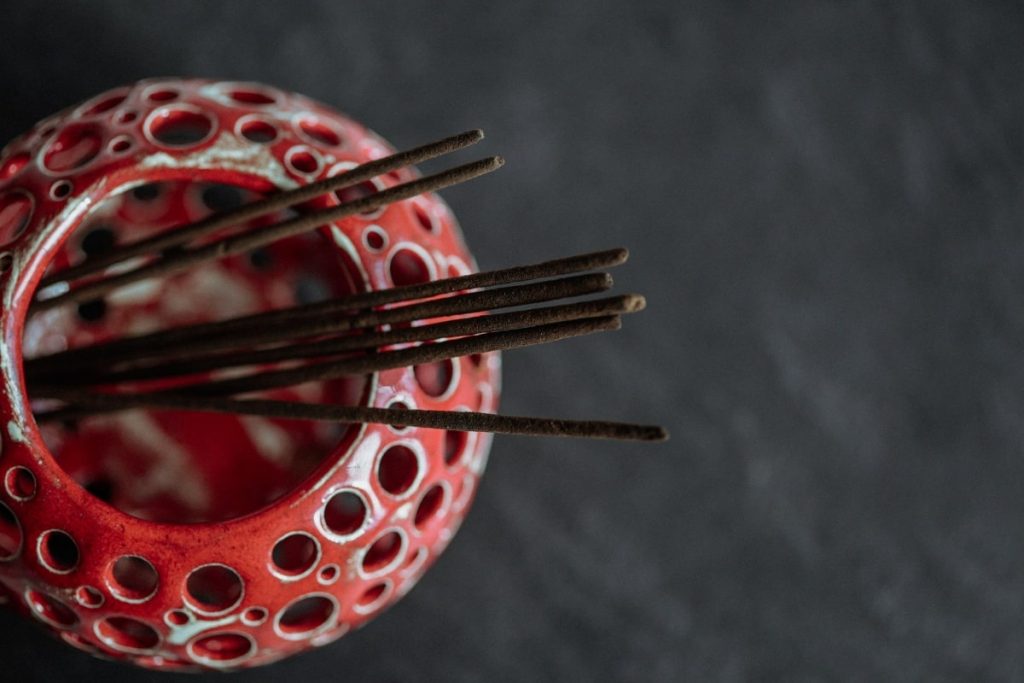 I liked and enjoyed Molinard Musc. Now that you know what kind of hidden gem it really is, and the fact that anyone rarely talks about it, it's time to test it out.
As for me, I'm always in a hunt for something new, and exciting, but have been wearing lighter stuff lately.
What are your thoughts about Molinard Musc? Have you tried it? Do you like it? Let's start a conversation and let me know in the comment section below.
In case you are in doubt whether you should consider buying Molinard Musc or not, it's always good to take a look at Scent Grail's S.P.A. Signature Factor Guide.
It is easy to use and the most relevant perfume buying guide on the web. This way, you can check out if a particular fragrance is worth checking out, and potentially find your signature perfume.
Find out more Scent Grail articles about perfumery, check out top lists, and other helpful reviews via links below:
REVIEWS
TOP LISTS
SCENT GRAIL LEARNING CENTER
Until next time, have a great time and keep smelling like a million bucks!
Best, Marin!
#scentgrail #scentgrailtribe
Scent Grail on Social Media: Facebook | Twitter | Instagram | Pinterest
Your number one resource for Holy Grail Signature Scents.

– Marin Kristic