London by Tom Ford is a unisex woody spicy fragrance released in 2013, created by Yann Vasnier.
Born from the intricate and artistic vision of the all-star perfumer Vasnier, this fragrance was expected to transcend boundaries by harmonizing a symphony of exotic spices and woods.
As someone who dreams of visiting the great city of London, I highly doubt that the streets of Great Britain's capital smell anything like this.
This fragrance has been on my radar since early 2016, and I must say, my expectations were quite high when I finally got my hands on this discontinued piece of perfumery a couple of months ago.
Tom Ford London in three words: OVERPRICED – DISCONTINUED – FRAGRANCE
Affiliate Disclosure: As an Amazon Associate I earn from qualifying purchases. Purchasing via provided links/banners comes at no additional cost to you. Scent Grail only recommends products and/or services that are insightful and helpful to readers. For more info please read Affiliate Disclaimer.
It is no secret that Tom Ford is my favorite fragrance brand of all time, and it is understandable that they cannot always launch great fragrances.
However, in my experience, this one is almost a complete failure. This article has been crafted to make you think twice before purchasing something like this for outrageous inflated prices.
Fragrance Information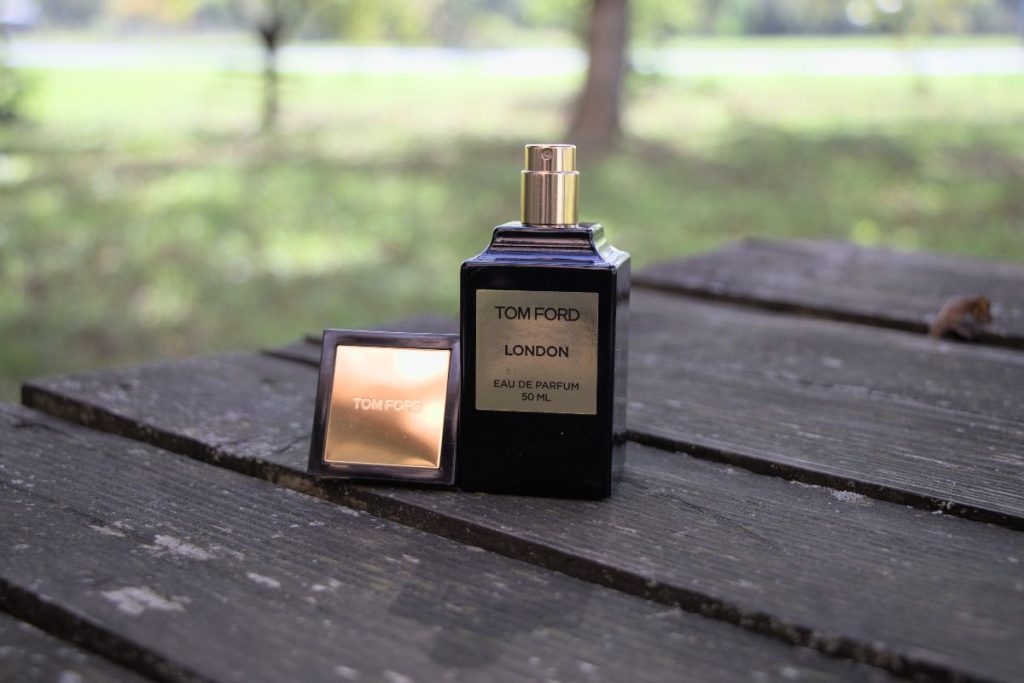 Tom Ford is an American luxury fashion house founded by fashion designer and filmmaker Tom Ford in 2005.
Along with fragrances, the brand also offers cosmetics, footwear, ready-to-wear and made-to-measure, and other offerings.
Ford's breakthrough in the '80s and '90s was working as an in-house designer for Perry Ellis and chief women's ready-to-wear designer for Gucci before being appointed as Creative Director at the same brand in 1994.
Ford's work at Gucci during the early 1990s was mostly behind the scenes, and most of his contributions were overshadowed by Dawn Mello who was Gucci's public face during those years.
Ford's five-year period as the Creative Director at Gucci was remembered as the brand's resurgence to lost glory, and by the time Gucci was acquired by Yves Saint Laurent in 1999, the company was valued at more than $4 billion.
During his time as creative director for Yves Saint Laurent(1999 – 2004), where he was also Creative Director, Ford won numerous Council of Fashion Designers of America Awards and introduced numerous new styles such as the controversial shaving of the letter G in a model's pubic hair and pulling the classic fashion house back into the mainstream.
In 2007, the Private Blend collection of perfumes was introduced by Tom Ford, a line focusing on the niche side of perfumery. More daring and more complex at a higher price point.
Ford has described Private Blend as his "own personal scent laboratory", suggesting that it is okay to mix two or more fragrances to create your own unique scent.
As of 2017, Tom Ford Beauty is owned by Estée Lauder while the major shareholder of Tom Ford International is still Tom Ford, holding 63.75% of the shares.
Ford has described "the Tom Ford customer" as international, cultured, well-traveled, and possessing disposable income.
Some of the celebrities that Ford dresses are Beyoncé, Jennifer Lopez, Gwyneth Paltrow, Tom Hanks, Johnny Depp, and Ryan Gosling.
London Story
There isn't much information about this fragrance anymore due to webshops archiving discontinued products.
What we do know is this scent was exclusive to the Sloane Square Tom Ford boutique, which opened in 2013.
I vividly remember there was almost no hype for this release. Looking at other reviews, there isn't much to see and read besides a couple of controversial articles praising it just a little too much to not be suspicious.
After my research, it's clear Yann Vasnier, who collaborated with the brand several times, crafted this fragrance.
Surprisingly, his only creation still available is Vanille Fatale. Some of his other works for Ford include Oud Fleur, Plum Japonais, Velvet Orchid, Santal Blush, and Lavender Palm.
This perfume used to come in 30ml, 50ml, 100ml, and 250ml as Eau de Parfum. It has been officially discontinued.
Perfume Theme
A note from the brand: "Rich, elegant, urbane. Tom Ford London eau de parfum is a tribute to the noble elegance and unconventional spirit of London. This rich and spiced, woody animalic fragrance creates a singular relationship of noble oud wood—one of Tom Ford's most prized fragrance ingredients—with warm and sensuous tonkin musk."
Notes and Classification
PERFUME NOTES
Top notes: Cumin, Saffron, Cardamom, Black Pepper, Coffee, Coriander
Heart notes: Incense, Labdanum, Jasmine, Geranium
Base notes: Oud, Birch, Cedar, Musk, Amyris
Perfume Presentation
The fragrance is presented in the traditional Private Blend packaging, distinguished by a classic gold-like sticker found in many other "PB" bottles.
The bottle features a sleek, minimalist design with transparent dark brown glass, exuding an air of elegance and sophistication.
The bottle cap is crafted from somewhat lightweight plastic material, displaying the brand's logo on a metal-like plaque. Despite its elegant appearance, the bottle feels less luxurious in reality.
Nevertheless, I adore how these perfumes enhance the chic aura of my collection. Just make sure to not pick up your bottle by the cap since it supports no weight at all.
Regarding the box, although it looks appealing, it offers minimal grip. Mishandling it could lead to a disaster. I strongly recommend storing the bottle outside the box to ensure its safety.
While I don't have the box for this particular fragrance, as said above, it is the same deal all across the collection. It is the same one as for Tobacco Vanille, but smaller.
My Experience With Perfume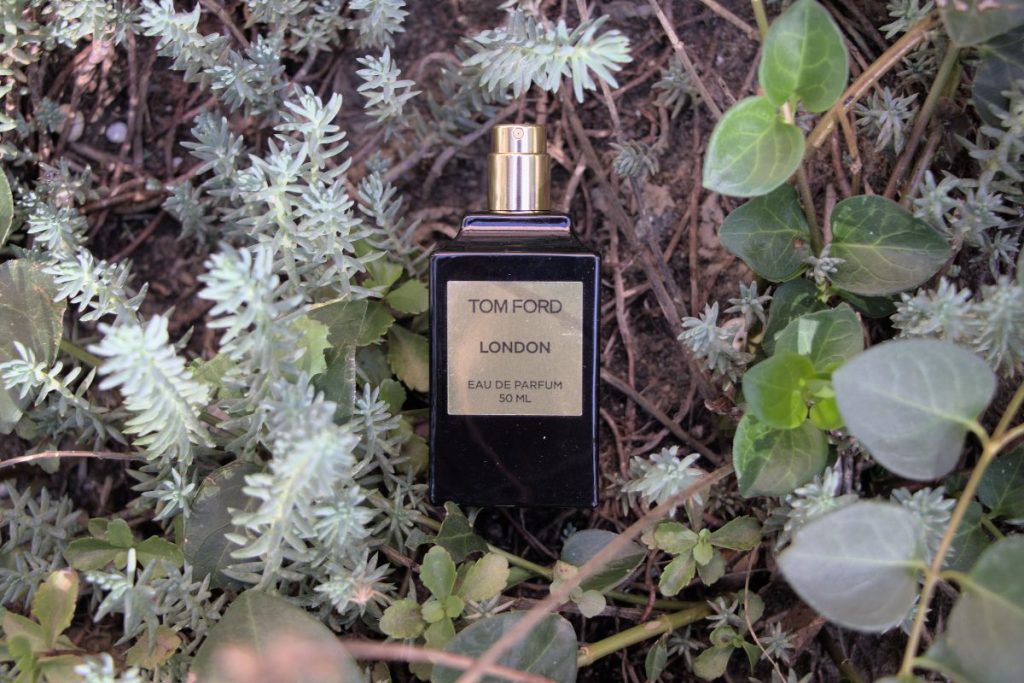 And now, the unfortunate deal breaker. This product is no longer in production, which means you can only buy it from second-hand sellers online.
The lowest price I have seen for a 50ml bottle starts at $250.00 and goes up to $750.00, which is ludicrous.
Even though I would consider myself lucky if this composition were remotely good, given that I paid only around $110.00 for it, I still feel that it was too much.
A harsh and animalistic fragrance that smoothens out in the dry down, offering nothing new to seasoned perfume enthusiasts.
What further shocks me is that this was approved by Ford himself back in time when he personally gave the final word before each of his fragrances was released to the world.
To add salt to the wound, it smells similar to many other, cheaper fragrances.
It's just not good or creative enough to justify its current price, which will likely increase over time. Hopefully, you will read this review before clicking that buy button.
However, not everything is bleak here; I have listed a more interesting alternative that provides better value for your investment.
This marks the first negative review for the brand on Scent Grail, but that's how I conduct these journalistic explorations of the perfume world.
Truth, and more truth, without being pressured by anyone. I wouldn't have it any other way.
Top Notes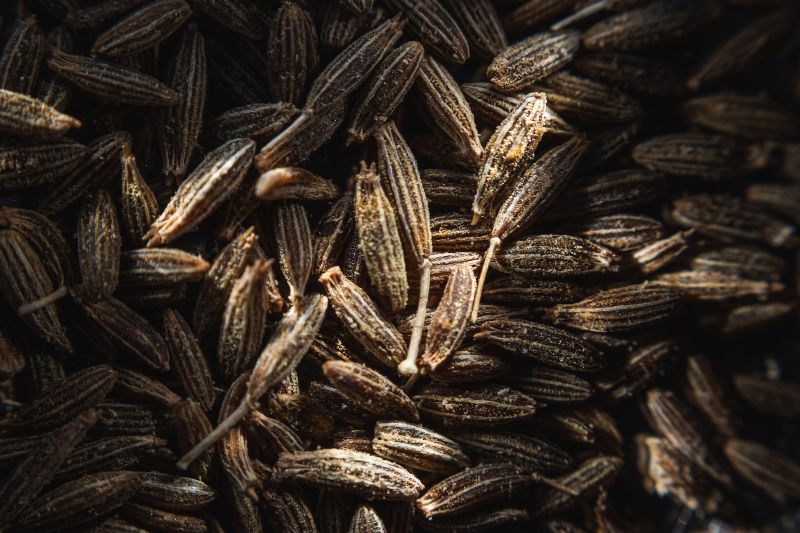 Cumin
Saffron
Cardamom
Black Pepper
Coffee
Coriander
In the opening, the fragrance hits your olfactory senses with an abundance of spices and a hint of churchy incense.
Cumin dominates as the strongest note, accompanied by a harsh melange of plasticky saffron, cold cardamom, almost sneeze-inducing pepper, and lifeless coriander.
This combination appears surprisingly unbalanced and falls short of the high standards set by previous Ford releases. Despite coffee being listed as a note, I failed to detect it.
For instance, Fidelis from Histoires de Parfums boasts a noticeable and enjoyable representation of the coffee accord.
Instead of channeling the essence of the town from which this fragrance draws inspiration, Vasnier seems to have been influenced by Eastern cultures and spice bazaars in distant lands.
Don't get me wrong; there's nothing inherently wrong with this approach, but it misses the essence of the fragrance's intended concept.
The cumin here echoes the one found in the Cartier Declaration, making it tolerable. All in all, right from the opening, I knew where the fragrance was going to end up.
Heart Notes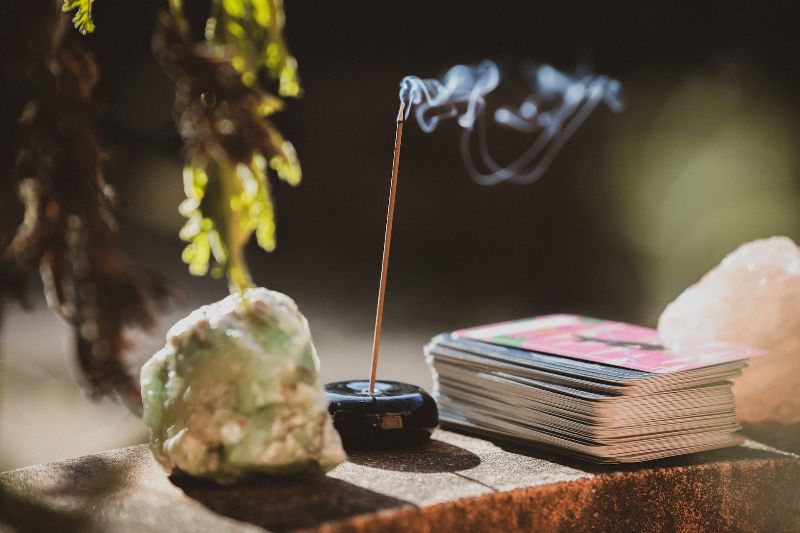 Incense
Labdanum
Jasmine
Geranium
Give it 10-20 minutes, and the composition begins to settle down. It's complex, but not as much as the notes would suggest.
In this phase, incense becomes the most prominent note, followed by a jammy rose instead of the listed jasmine and geranium.
Right around this time, my biggest disappointment occurred. It simply smells like many other fragrances I have sampled or owned in the past.
The spices from the beginning are literally bidding farewell with each passing minute as the base notes take over. Although I did catch a faint whiff of jasmine here and there, it's almost nonexistent.
Lastly, this aromatic and resinous journey weaves a tapestry of smoky sweetness, adding depth to the upcoming base notes that fortunately improve and rescue the fragrance just enough to be deemed "just good."
Base Notes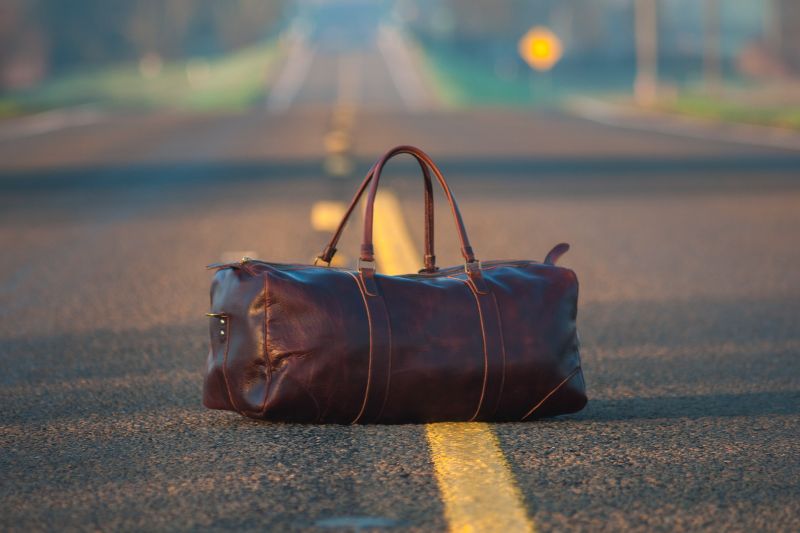 Oud
Birch
Cedar
Musk
Amyris
I don't know about you, but "just good" fragrances aren't good enough for me anymore. In the long run, it's a waste of time and money.
Perhaps I expected it to resemble the discontinued Tobacco Oud more, but it really doesn't. The thing is, Ford collaborates with multiple master perfumers for his creations, so how it ended up like this is beyond me.
The base is good but faint. By this point, it's a complete skin scent; hardly anyone except you will be able to smell the fragrance you're wearing.
This is quite peculiar for a perfume of this type of fragrance family, to be honest. But, okay. All is not lost; its best stage is in its dry down.
The once-dominant rose and spices gracefully step back, making room for the prominent oud, musk, labdanum, and leather. This is the stage where it smells the most "niche."
The oud here is reminiscent of that found in Oud Wood, and the suede leather is akin to Tuscan Leather.
Smoky, resinous, spicy, animalic, sweet, and undeniably masculine. Is this a triumph of perfumery? Sadly not, but I can potentially see a couple of people declaring this their favorite Ford fragrance.
Performance
Probably the most controversial topic to discuss when investing so much in a niche fragrance.
That's why you should always ask yourself whether projection and longevity are more important to you than the scent itself.
In my experience, I will always prioritize the scent profile over these factors, but I generally aim to strike a balance between a fantastic smell and good enough performance.
The projection and sillage are commendable at the beginning, making a noticeable statement without overpowering the surroundings.
However, as the fragrance develops, it quickly settles into a more moderate and intimate aura.
In terms of longevity, it offers a duration of 4-6 hours on the skin at most. Decent, but I expected more.
LONGEVITY: 4 – 6 hours
PROJECTION: Moderate
SILLAGE: Moderate
Target audience and compliments
This fragrance caters to a specific niche within the fragrance community. Namely, those who are hunting discontinued fragrances.
The complex blend of exotic spices, woods, and incense, coupled with a touch of oud and leather, suggests a mature and confident audience, and it leans heavily on the masculine side.
Regarding compliments, unique and daring compositions are rarely universally crowd-pleasing. Given its divisive nature, getting a compliment while wearing this one is highly unlikely.
It will not be appreciated by a broader, mainstream audience which usually tends to like mass-pleasing fresh and sweet fragrances.
The feedback I received in these past couple of months of testing was unfortunately negative. This doesn't bother me personally, but it's worth mentioning.
AUDIENCE: Unisex
AGE RANGE: 30+
COMPLIMENTS: Low
When & Where
Undoubtedly, best suited for specific occasions and environments. Fall and winter will bring out the best in these kinds of more complex compositions, and I cannot see anyone wearing it during the summer.
If we talk about the appropriate settings, formal or evening occasions are the only places where I see it fitting in.
These include elegant dinners, cultural evenings, work, and even hiking, believe it or not(at certain parts it does kind of smell like nature). Usually, I wouldn't recommend wearing something like this at work, but due to its lower performance, you won't overwhelm anyone.
SEASONS: Fall, and Winter
OCCASIONS: Business, Evening Wear, Leisure
ATTIRE: Elegant, Business, Suits, Cocktail dresses
Uniqueness and value for money
I'm sad to report that even if we time-traveled back to 2013, this fragrance still wouldn't be unique.
The blending is okay, the ingredients are above average for this price range, and the overall impressions align with what you've read in the previous paragraphs.
I'm not surprised at all that this one is no longer available.
In terms of value for money, the only thing I can recommend is sampling it via a 5ml or 10ml decant for a decent price. Otherwise, it's a hard pass.
Ultimately, the decision is yours, but if you trust my opinion, then I'm pleased to report that your fragrance journey won't change for the worse by any means if you skip this release altogether.
UNIQUENESS: 2/5
PRESENTATION: 5/5
VALUE FOR MONEY: 3/10
Pros and Cons
In the diverse landscape of perfume, each composition brings its own charm, complexities, and shortcomings.
Exploring the pros and cons provides a comprehensive view, aiding fragrance enthusiasts in their quest for the perfect olfactory experience.
Understanding these nuances allows you to make a more well-informed choice, ensuring a tailored match for individual tastes.
Pros
A good choice for formal events during the fall and winter
Limited availability and exclusivity make it a collectible item for certain fragrance enthusiasts and collectors
Cons
Discontinued
Performance issues
Similarity to other fragrances
Not for beginners
Not worth the current inflated price
Collection & Similar Perfumes
London is part of the ever-growing Private Blend collection, which rarely features any flankers of existing releases.
The same holds true here. Here are some other interesting scents from the brand released in 2013:
SIMILAR PERFUMES
Frequently Asked Questions
Here are some answers to the most popular questions asked about this perfume.
What does Tom Ford London smell like?
A complex fragrance that opens with a combination of cold and warm spices that dries down to a smokies, resinous, and animalic base. The overall experience is dark and intriguing.
Is Tom Ford London unisex?
Yes, this composition is considered unisex. It is suitable for individuals of any gender who appreciate rich and exotic scents but lean more toward the masculine side.
Is Tom Ford London discontinued?
Yes, this fragrance has been discontinued. It was initially released as an exclusive fragrance for the opening of the Tom Ford boutique in Sloane Square, London, in 2013. Due to its limited popularity, it became a financial failure and the brand decided to cut its production in 2018.
Final Words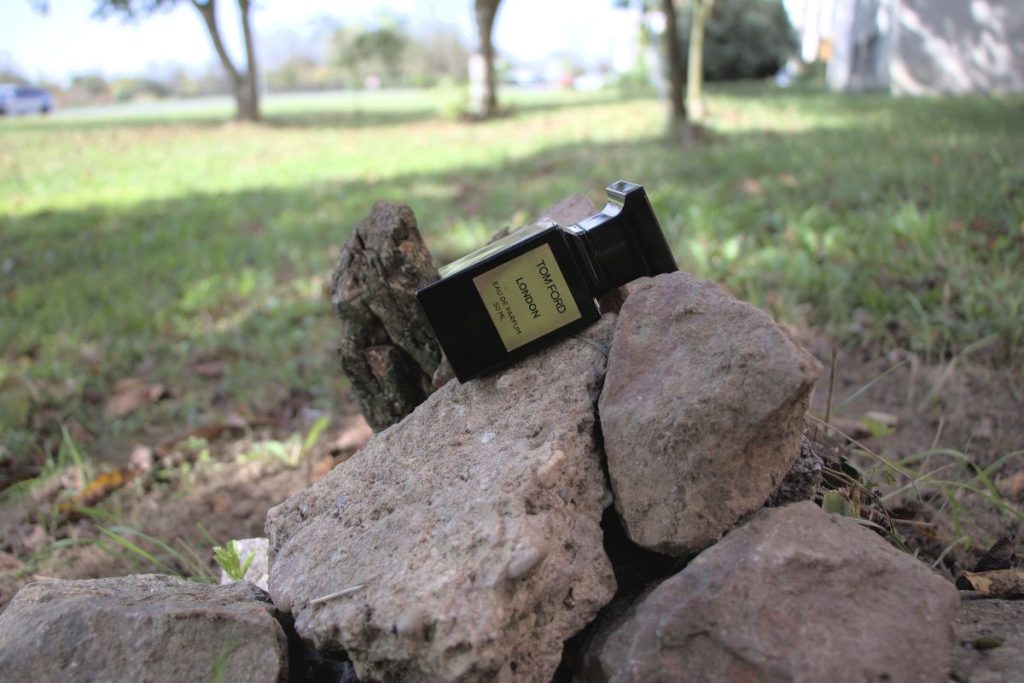 This is a prime example of why we shouldn't rush to buy everything that is no longer in production.
In most cases, discontinued scents rarely justify their inflated prices, and there is almost always a good reason why brands decide to stop selling them.
Die-hard collectors might not agree with this, but for me, perfumes are a great addition to our fashion and life only if we can use them instead of staring at them in the back of our wardrobe just because they cannot be easily obtained anymore at an acceptable price.
If that's the case, what is the point of this wonderful hobby? As soon as this article gets published, I'm selling this bottle and switching back to some much better perfumes.
What are your thoughts about Tom Ford London? Let's start a conversation and let me know in the comment section below.
In case you are in doubt about whether you should consider buying any fragrance or not, it's always good to take a look at Scent Grail's S.P.A. Signature Factor Guide.
It is easy to use and the most relevant perfume-buying guide on the web. This way, you can check out if a particular fragrance is worth checking out, and potentially find your signature perfume.
PLEASE CONSIDER CONTRIBUTING TO SCENT GRAIL
If you enjoy my blog and want to help me continue creating content, there are several ways you can support me:
I am incredibly grateful for your support, as it holds tremendous significance to me. Your generosity enables me to persist in crafting content that celebrates the wonders of the perfume world and encourages others to start this beautiful journey. Your backing is truly appreciated, and I eagerly anticipate sharing more of my creations with you in the times ahead. Keep smelling great!
Find out more Scent Grail articles about perfumery, check out top lists, and other helpful reviews via the links below:
REVIEWS
TOP LISTS
SCENT GRAIL LEARNING CENTER
Until next time, stay humble, and keep smelling great!
Best, Marin!
#scentgrail #scentgrailtribe
Scent Grail on Social Media: Facebook | Twitter | Instagram | Pinterest
Your number one source for Holy Grail Signature Scents.

– Marin Kristic