Recently, I have been thinking in retrospect about my fragrance journey, and how much it changed my life. One thing I'm yet to speak about is my best blind buy fragrance purchases.
While in the past, I have spoken about the hyped fragrances I won't be buying again, the topic of blind buying perfumes eluded me until now.
If you are someone that has spent some decent time with this wonderful hobby, this topic has probably garnered you an equal amount of pain and pleasure.
This is because most of us can't always sample the desired fragrances, and as we expand our olfactive palette and our perfume collections, unfortunately, the fragrance addiction starts to kick in.
Living in a smaller town with only a couple of fragrance shops like Douglas and Muller, I am no stranger to blind buying fragrances which often became a complete waste of money, research, and time.
In this article, I'm going to focus on my most successful fragrance purchases of this kind while also giving you additional information about blind buying perfumes, and how to minimize the risk of wasting money.
Affiliate Disclosure: As an Amazon Associate I earn from qualifying purchases. Purchasing via provided links/banners comes at no additional cost to you. Scent Grail only recommends products and/or services that are insightful and helpful to readers. For more info please read Affiliate Disclaimer.
Best Blind Buy Fragrance Purchases: The List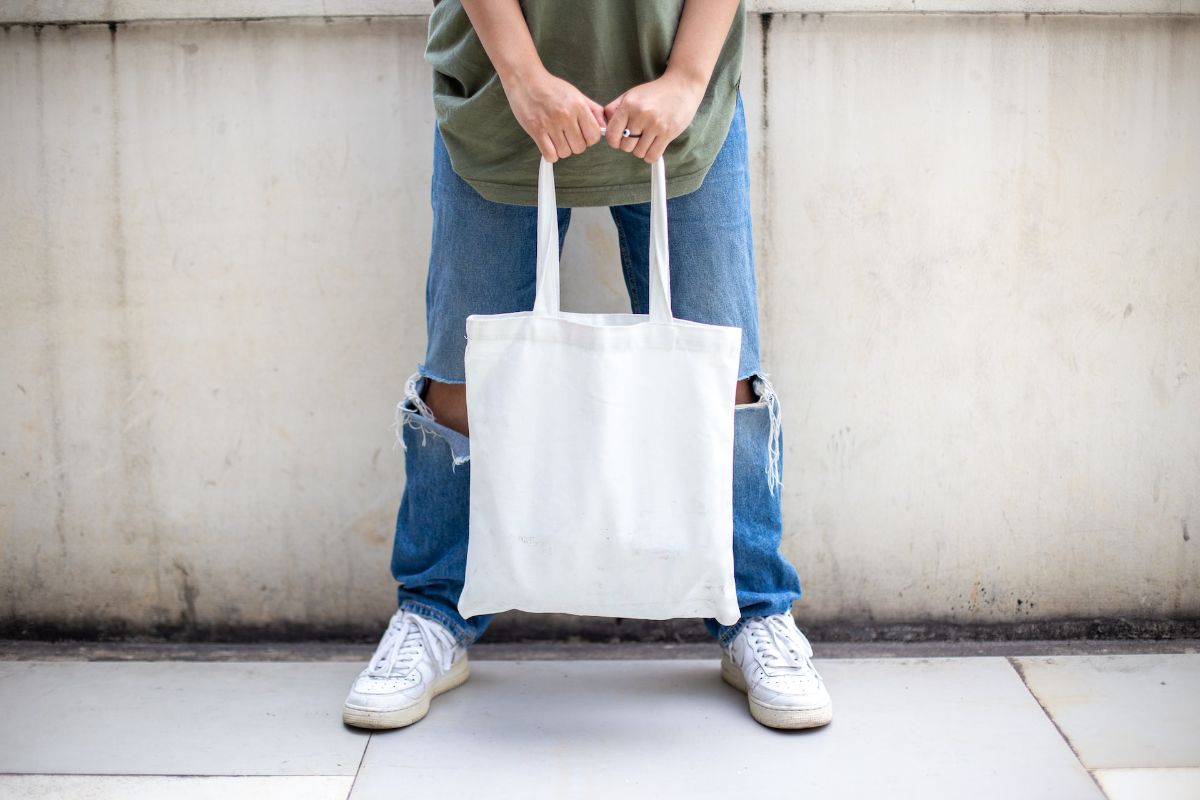 The thrill of the hunt and the adrenaline rush while blind buying fragrances is a real thing, and often can get out of control no matter if your previous buy was a success or not.
Before I get to the list, let me just share with you that there are no safe blind-buy fragrance purchases no matter what you have read on fragrance blogs, websites, or seen on any fragrance YouTube videos.
Always trust your nose, try to sample perfume before being obligated to purchase a full bottle, and use my website or any other fragrance sources only as a reference and a guideline before the final decision.
Unfortunately, there are many businessmen in this fragrance hobby and industry that will try to make you blind to buy average perfumes just to make a profit.
As of 2022, the fragrance industry is worth over 56 billion U.S. dollars. Be smart, and shop smart. Not everything is worth your hard-earned money.
Here's what worked for me.
1. Xerjoff Accento Overdose
A note from the brand: Fruity and aromatic, Accento Overdose has been crafted using an innovative molecule that amplifies its olfactory notes.
Accento Overdose by Xerjoff opens to fruity, green top notes, with a fresh heart of eucalyptus and Mediterranean pine which offers an elegant edge.
A gorgeous base accord of Egyptian jasmine and Bulgarian rose cements the opulent character of Accento Overdose.
Rich and mysterious, the V Collection by Xerjoff celebrates the tactile beauty of velvet. Soft and intense, each scent is evocative of pure luxury.
Why is Accento Overdose one of my best blind buy fragrance purchases: In simple words, Accento Overdose is a masterpiece fragrance that improved everything that was already great about the regular Accento from 2019.
The amplified performance while toning down on the muskiness, and powderiness from the original made this one a staple release from Xerjoff house that works even on men who like the floral touches in their perfume arsenal.
This time, the fragrance focuses more on fruitiness, mainly peach, and the mix of recreation of citruses coming from aldehydes in the same way we see them in Chanel releases.
The florals I detect are jasmine, lily of the valley, and a beautifully tender rose in the foreground. The masculine and vibrant green notes of eucalyptus and pine are present throughout the whole life of the fragrance and are masterfully blended together with floral to create this magical contrast.
Accento Overdose is probably the only floral fragrance I enjoy this much, and a keeper for life.
Perfumer: Christian Carbonnel
Perfume Oil Concentration: Eau de Parfum
Fragrance Type: Floral Fruity
Release Date: 2019
Target Audience: Unisex
Masculine/Feminine: 30% – 70%
Most dominant notes: Fruity Notes, Jasmine, Lily of the Valley
Age Group: 20+
Seasons: Spring and Summer
Occasions: Business, Leisure, and Night Outs
Longevity and Sillage: 12+ hours with great projection
Compliments: High
Likeability: Medium
Uniqueness: 5/5
Value for money: 10/10
Accords: White Floral, Green, Fruity
Holy Grail Scent Rating: A+
2. Acqua di Parma Colonia Club 2015
A note from the brand: With the eau de cologne for men Colonia Club, Acqua di Parma has created a fresh and stylish embodiment of contemporary Italian living. Discover this refined and elegant olfactory interpretation of classic Italian cologne.
Enjoy the delicate fragrance of the eau de cologne Colonia Club that Acqua di Parma created for men. Elegantly dynamic and fresh, the Colonia Club scent is characterized by original top notes of neroli, mint, and galbanol. The energetic vitality of the mint and the freshness of the galbanol give a new spicy perspective to the traditional Colonia. For the gentleman who experiences life with passion!
Why is Colonia Club 2015 one of my best blind buy fragrance purchases: I am probably the biggest fan of Colonia Club 2015 on the internet. No other Acqua di Parma I tried so far has impressed me as this one did.
The scent starts out with a burst of a natural-smelling combination of citruses. To my nose, bergamot, and orange and the two most distinct notes that jump out, and are combined with a backbone of neroli.
In the dry down, Club softens into this melange of soft musk, lavender, and real ambergris.
The talk about being similar to Brut or Creed Green Irish Tweed is somewhat a double-edged sword because while it has some distant similarities, this one is a beast of its own.
Keep in mind that unfortunately, this Acqua di Parma has been officially discontinued and replaced by a new C.L.U.B. in 2022 which is not a sample fragrance, and from what I have read and seen so far, it is one of the worst-rated Acqua di Parma fragrances of all time. I recommend getting this version of the fragrance while you still can.
Read the full review of Acqua di Parma Colonia Club here.
Perfumer: n/a
Perfume Oil Concentration: Eau de Cologne
Fragrance Type: Green Aquatic
Release Date: 2015
Most dominant notes: Mint, Ambergris, Lavender
Target Audience: Unisex
Masculine/Feminine: 80% – 20%
Age Group: 30+
Seasons: Spring, Summer, and Fall
Occasions: Business, Leisure, Sports, Night Outs
Longevity and Sillage: 6 – 8 hours with moderate projection
Compliments: Medium
Likeability: Medium
Uniqueness: 5/5
Value for money: 10/10
Accords: Aromatic, Green, Aquatic
Holy Grail Scent Rating: A+
3. Serge Lutens Ambre Sultan
A note from the brand: Starting from an odoriferous wax found in the souks and long forgotten in the center of a wooden box, this amber only became sultan when I had recomposed it: cistus, a grass that sticks the fingers, a tar, and on him something that nobody imagined then, vanilla.
Reminiscent of a piece of amber wax found by Serge Lutens at random while strolling through the souks of Marrakech, forgotten in a cedar box and found years later, it marks the return to identity and authenticity of raw materials.
Why is Ambre Sultan one of my best blind buy fragrance purchases: Easily the best amber perfume of all time which made me decide probably never to buy any similar amber perfume ever again.
I still remember when upon the first spraying on my neck, I knew this was something special and actually made me laugh about how many other niche brands copied this one, including Maison Francis Kurkdjian's Grand Soir, Profumum Roma Abra Aurea, and Tom Ford's Amber Absolute without mentioning from where the "inspiration" came from.
The perfume opens us very green, woody, and boozy. Straight away, there is no denying that the green aroma is coming from the combination of herbal notes of oregano, and Bay leaf.
The heart is resinous with boozy qualities until the fragrance dries down into the dry and powdery vanilla. For lovers of resinous, spicy, and quality amber perfumes, skip all other more hyped perfumes, and get this Serge Lutens first. You will be pleasantly surprised.
Read the full review of Ambre Sultan here.
Perfumer: Christopher Sheldrake
Perfume Oil Concentration: Eau de Parfum
Fragrance Type: Aromatic Oriental
Release Date: 1993 (2000)
Most dominant notes: Honey, Amber, and Bay Leaf
Target Audience: Unisex
Masculine/Feminine: 50% – 50%
Age Group: 30+
Seasons: Fall and Winter
Occasions: Business, and Night Outs
Longevity and Sillage: 8 – 10 hours with moderate projection
Compliments: Low
Likeability: Medium
Uniqueness: 5/5
Value for money: 10/10
Accords: Oriental, Aromatic, Balsamic
Holy Grail Scent Rating: A+
4. Frédéric Malle Musc Ravageur
A note from the brand: Savage sex appeal. Musc Ravageur enhances the magnetic aspect of musk with amber, vanilla, patchouli and sandalwood, at the total exclusion of floral notes.
Having caused a scandal when the perfume first appeared in 2000, Musc Ravageur is now celebrated in all its sensuousness as the Sistine Chapel of the Soft Amber tradition. An unapologetically sexy perfume.
Why is Musc Ravageur one of my best blind buy fragrance purchases: Without any doubt, Musc Ravageur is my all-time fragrance. If I had to keep only one fragrance and sell everything else from my fragrance collection, Musc Ravageur would be the one I would keep.
Cloves, ambery touch of vanilla, and slightly dirty musk is what dominated the fragrance with lavender, citruses, and cinnamon being the background players.
Keep in mind that Musc Ravageur is not a safe blind buy fragrance. For some, it can be the best thing they ever smelled, while for others, it can be a complete turnoff.
The fragrance has been reformulated a couple of times since 2000, but the musk is still present here.
Read the full review of Musc Ravageur here.
Perfumer: Maurice Roucel
Perfume Oil Concentration: Eau de Parfum
Fragrance Type: Spicy Oriental
Release Date: 2000
Most dominant notes: Cloves, Musk, and Vanilla
Target Audience: Unisex
Masculine/Feminine: 50% – 50%
Age Group: 25+
Seasons: Fall and Winter
Occasions: Business, Night Outs, and Leisure
Longevity and Sillage: 8 – 10 hours of longevity with moderate projection
Compliments: Medium
Likeability: Medium
Uniqueness: 5/5
Value for money: 10/10
Accords: Spicy, Musky, Oriental
Holy Grail Scent Rating: A+
5. Nasomatto Pardon
A note from the brand: Extrait de Parfum. This bottle of perfume is part of the project Nasomatto.
The fragrance aims to evoke the persuasion of utmost masculine elegance and charm.
Why is Pardon one of my best blind buy fragrance purchases: Pardon is an outstanding oriental fragrance and the one that took me by surprise.
The one for which I had no big expectations, and the fragrance that was compared to many other scents that didn't do too much for me.
But, I was wrong. So wrong that it quickly became one of my favorite fragrances of all time. The reason for that is because it reminded me most of one of my favorite fragrances from the past – the discontinued masterpiece Yves Saint Laurent M7.
The thing is, Pardon is like M7 on steroids with better performance and with much better ingredients which make it completely obsolete even if it was still available today in its original form.
The fragrance starts with bright floral notes without going too much into the feminine territory, and transitions into this thick dark chocolate mix with complex and mysterious oud, sandalwood, and amber base.
Works better during the colder weather, but it can be pulled off during breezy summer nights as a clubbing fragrance.
Absolutely gorgeous, alluring, and wearable niche masterpiece.
Perfumer: Alessandro Gualtieri
Perfume Oil Concentration: Extrait de Parfum
Fragrance Type: Spicy Woody
Release Date: 2011
Most dominant notes: Oud, Dark Chocolate, and Sandalwood
Target Audience: Unisex
Masculine/Feminine: 60% – 40%
Age Group: 25+
Seasons: Fall and Winter
Occasions: Leisure and Night Outs
Longevity and Sillage: 12+ hours with great projection
Compliments: High
Likeability: Medium
Uniqueness: 5/5
Value for money: 10/10
Accords: Spicy, Woody, Sweet
Holy Grail Scent Rating: A+
Blind Buying Terminology and Tips&Tricks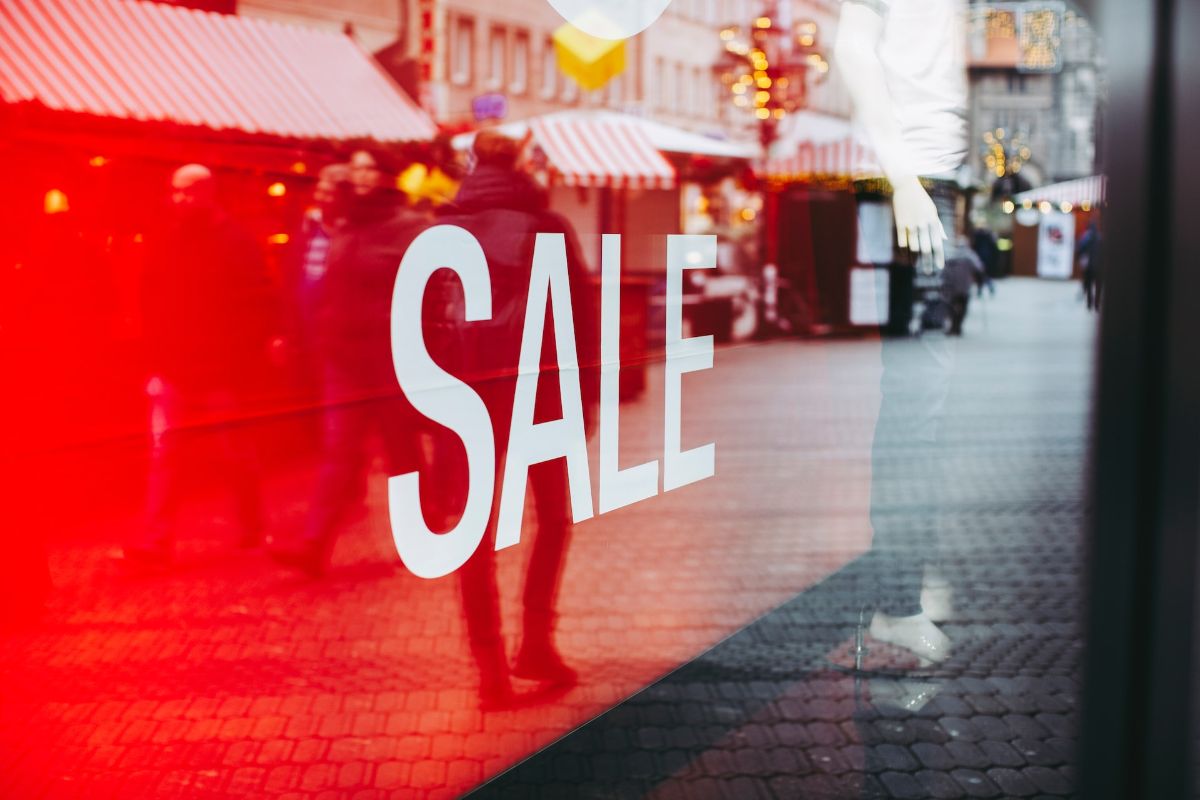 With the list of my best blind buy fragrance purchases, I have decided to expand this article with more information that should help you when dealing with blind buying situations and how to make better choices.
WHAT IS A BLIND BUY?
Being long-term fragrance aficionado and enthusiast like you, we are well aware of what it means to buy fragrances blindly.
But for those new to the fragrance world, blind buying means buying perfume without previously smelling it. Blind buying can happen for various reasons such as new fragrance releases not yet available at your local fragrance shop, fragrance discounter website, or in situations when a certain fragrance is long discontinued, and blind buying is the only option.
No matter the situation, blind buying often comes at a high cost of potentially buying something you might not like, ending with selling the bottle at a loss.
WHEN SHOULD YOU BLIND BUY FRAGRANCES?
If you want to learn from someone who wasted so much money on blind buying failures at the prices I would rather not think about, take my advice and never blind buy perfume, or get a small sample or a 5ml decant. Save yourself from buying failure and wasted time. But, in small cases when that is the only option, here's my advice:
BEING NEW IN THE FRAGRANCE GAME AND BUYING CHEAP PERFUMES
When everything is new and shiny, you are about to embark on this new and exciting world of perfumery, everything smells idyllic, and the joy is at the highest level. Blind buying cheap fragrances you cannot sample locally to learn about the different notes, accords, and fragrance families is an ideal way to get to know what type of perfumes you like. Do not blind buy high-end designer and niche perfumes. Most of the time, you can easily find them in local fragrance shops, and most importantly, keep the blind buying of cheap perfume at a low level since you'll probably step up your fragrance game in a matter of a few short months.
THE FRAGRANCE IS DISCONTINUED AND IT CAN BE PURCHASED AT ITS ORIGINAL PRICE WHILE IT WAS STILL AVAILABLE
This one is tricky, and I would recommend it in only a few and far between scenarios. When a fragrance is discontinued, often the prices will skyrocket. But, in a few cases, I have seen popular discontinued fragrances at affordable prices which actually justifies the asking price. Make sure to do your research before because no matter what anyone says about it, your nose will be the final judge.
TIPS&TRICKS
In this section, I'll share some of the secrets which I use when blind buying a fragrance. As you can see, I have only listed two scenarios in which I believe blind buying perfume could be potentially justified.
Try not to fall for a short-lived "excitement" rush, and keep a cool head before deciding on the purchase of a new perfume.
USE FRAGRANCE BLOGS AS A RESOURCE
Fragrance blogs have existed long before the craze of all fragrance YouTube reviews, but what I found strange is how actually a small percentage of valuable content there is. Fragrances are expensive, and with fragrance websites still being an untapped market, I expect more good and creative content and less digital marketing from my dear fragrance reviewers.
Fragrance websites worth reading:
USE FRAGRANCE YOUTUBE REVIEWERS AS A RESOURCE
At the beginning of the fragrance YouTube scene of which I was a part as a consumer, it was something special, and something that has been long-lost unfortunately from 2016 onwards. Many still remember the days of your favorite fragrance reviewer discovering a special fragrance while giving it a thorough and truthful experience about the scent. The golden days of the YouTube fragrance scene are gone, but thankfully, there are still some guys I can personally vouch for giving extraordinary content and keeping the fragrance world exciting:
There are a couple of more channels worth visiting, but these are more than enough to start your fragrance journey.
Conclusion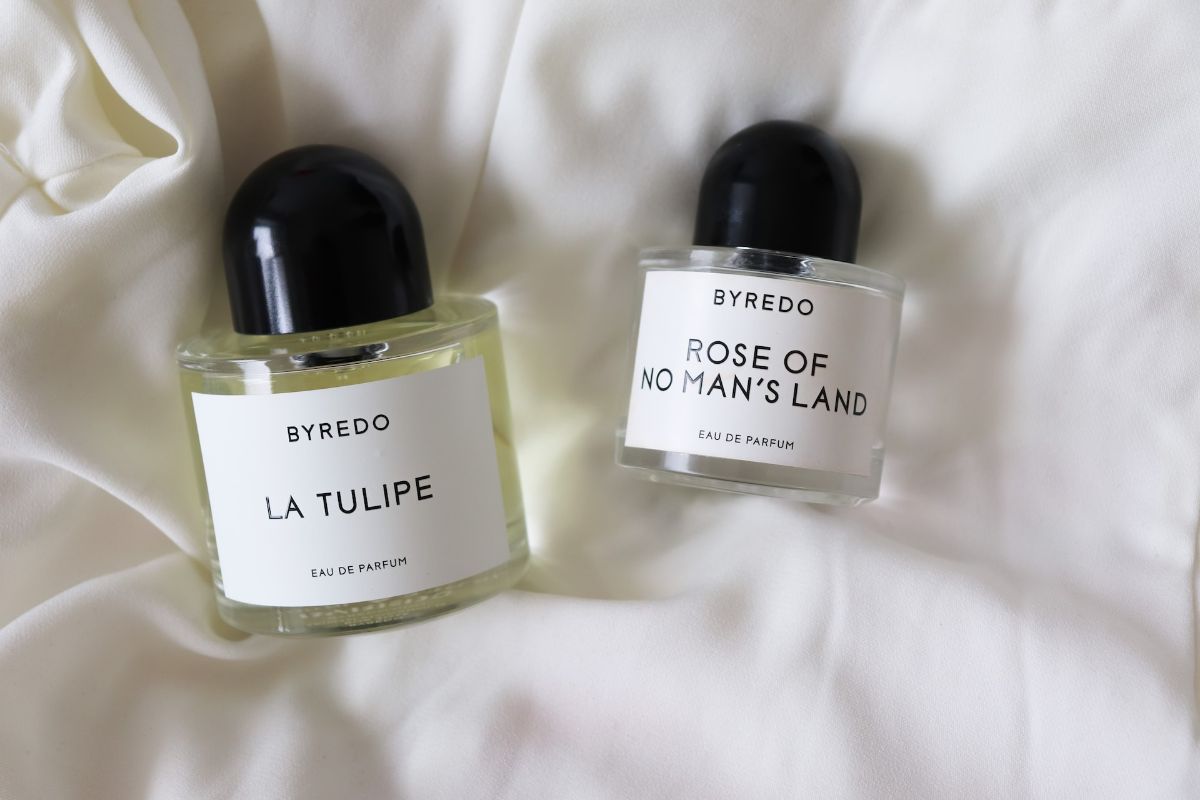 I hope that with this article you have found something new about this topic while I also shared my best blind buy fragrance purchases of all time.
Sometimes, it is hard to stop buying fragrances even if you are experienced with perfumery, and that is also ok. In the end, we are all just people.
Last, but not least, this article was made by love, and the love I have for perfumes so that we could enjoy it a little bit more.
What are your thoughts about my best blind buy fragrance purchases? Have you tried any of them? Do you own any of them? Let's start a conversation and let me know in the comment section below.
In case you are in doubt about whether you should consider buying this fragrance or not, it's always good to take a look at Scent Grail's S.P.A. Signature Factor Guide.
It is easy to use and the most relevant perfume buying guide on the web. This way, you can check out if a particular fragrance is worth checking out, and potentially find your signature perfume.
Scent Grail content is free for anyone to use without anything hiding behind the paywall. If you would like to help me do more great articles like this, you can donate via PayPal. Much appreciated.
Find out more Scent Grail articles about perfumery, check out top lists, and other helpful reviews via the links below:
REVIEWS
TOP LISTS
SCENT GRAIL LEARNING CENTER
Until next time, have a great time and keep smelling like a million bucks!
Best, Marin!
#scentgrail #scentgrailtribe
Scent Grail on Social Media: Facebook | Twitter | Instagram | Pinterest
Your number one source for Holy Grail Signature Scents.

– Marin Kristic