Blu Atlas Atlantis is a fruity floral musk fragrance for men and was released in 2022. It marks the first fragrance release from the United States premium skincare company.
Releasing any beauty product, especially fragrances takes a lot of logistics, creative work, and in the end, a good chunk of investment to get it on the shelves of a store.
Being the first fragrance from the company in this competitive market, it is a success of its own and should be appreciated.
As someone who samples different perfumes daily, designer, niche, and everything else in between, I took extra time to finish this review so that the Scent Grail reader could get a full and proper unbiased opinion.
Blu Atlas Atlantis in three words – VERSATILE – ORIGINAL – AFFORDABLE
Affiliate Disclosure: As an Amazon Associate I earn from qualifying purchases. Purchasing via provided links/banners comes at no additional cost to you. Scent Grail only recommends products and/or services that are insightful and helpful to readers. For more info please read Affiliate Disclaimer.
Don't have the time to read the review right now? No worries! Here are my 5 quick takes:
One of the most original designer releases from 2022
Created in 2022 as the first fragrance release from the brand
Versatile and wearable fragrance during the warmer days of the year
Lasts around 4 – 6 hours with moderate performance
A somewhat synthetic-smelling release with mid-tier designer ingredients
Before we being the review, let me disclose that this product was sent to me free of charge by the Blu Atlas company. All opinions are my own based on the full month of wearing Atlantis.
Fragrance information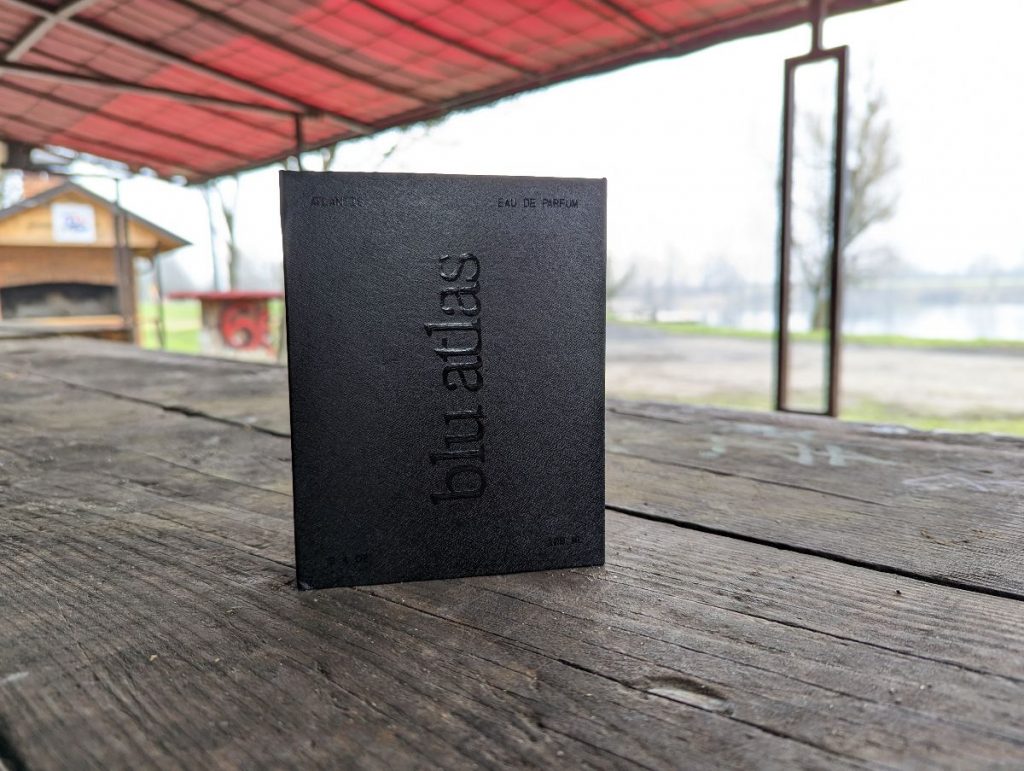 Blu Atlas brand was created with the goal of creating high-quality men's skincare that is easy to use. By teaming up with cosmetic chemists and dermatologists, the brand was able to create formulations with over 96% naturally-sourced ingredients.
The New York guys launched the brand in early 2022 with a desire to provide safe quality skincare and personal care products without sacrificing the effectiveness of the products by removing most of the synthetics we usually find in big-name brands.
Along with perfume, Blu Atlas also offers various face + skin, and hair + body products.
Blu Atlas Atlantis Story
Atlantis was launched in 2022, and according to Parfumo, this is the second version of this fragrance, with the first one already being discontinued.
There is little known about the first release besides having the notes of bergamot, clary sage, and patchouli and having a clear see trough gray bottle.
Even with my vast research, I couldn't find who was the nose behind the fragrance and which company was contracted to create it.
The fragrance was inspired by the coastal jungle in Bali, and the carefree life to inspire the adventurer inside of all of us.
Atlantis(version 2) comes in 100ml Eau de Parfum flacon, and it is available to purchase directly from Blu Atlas webshop for $100,00 USD.
Perfume Theme
A note from the brand: "This is how Blu Atlas does cologne. Influenced by the scents and sights of the coastal jungle in Bali, Atlantis is meant to inspire adventure and wanderlust.
The truth is, you're probably a very humble guy. So maybe you're not wearing a sophisticated scent to fish for compliments, or to be remembered for it, to leave your mark in people's mind. Maybe you simply want to smell nice for the people around you. Who doesn't? That's why we balanced brighter and richer notes, to create a unique, premium scent appealing to a wide array of palates.
We've selected top-notch, premium ingredients that encapsulates the beaches and jungle of Bali into a spritz. You won't find this unique scent and proprietary blend anywhere else."
Notes and Classification
PERFUME NOTES
Top notes: Bergamot, Lemon, Blackcurrant
Heart notes: Lavender, Clary sage, Peach, Apricot
Base notes: Orris, Oakmoss, Violet, Ambrette seed, Musk
Perfume Presentation
Initially, when I saw the bottle design I chuckled a bit because of how much it reminded me of the Bleu de Chanel bottle with slight differences.
The changes include an opaque black mat color, slightly curved sides on the glass, an embossed "BA" logo, and a fragrance name. As with Chanel's release, this one also includes a nice magnetic cap which is always a great touch to see on a modern fragrance. The atomizer is pressured and provides full control of how much perfume you put on the skin.
One thing that surprised me about the brand that is proud of its natural products is the lack of any sort of ingredient information about the scent which is nowhere to be found on the official website, bottle, or box.
Strange to say the least. Speaking about the box, I love the book-like design with included magnets on the side that protect the bottle from falling out which also includes all the information found on the bottle along with oil concentration, and size.
Last, but not least, the bottle sits inside the box tightly surrounded by the foam material we saw from the brands such as Frederic Malle.
All in all, I like the whole presentation which feels more expensive than it actually is. The comparison to Bleu de Chanel is justified, and by not including ingredient information it can't be confirmed how many natural ingredients are inside which I'll get into right now.
My Experience With Perfume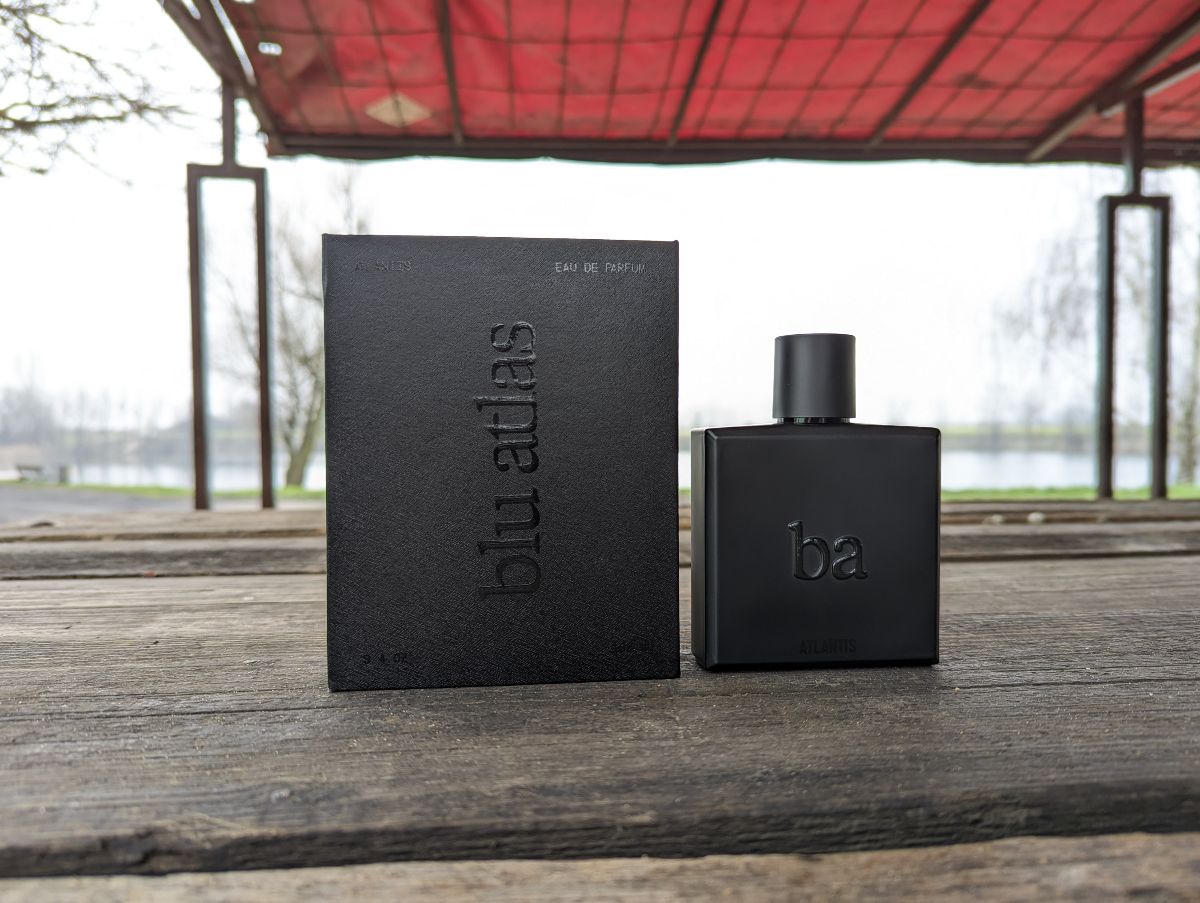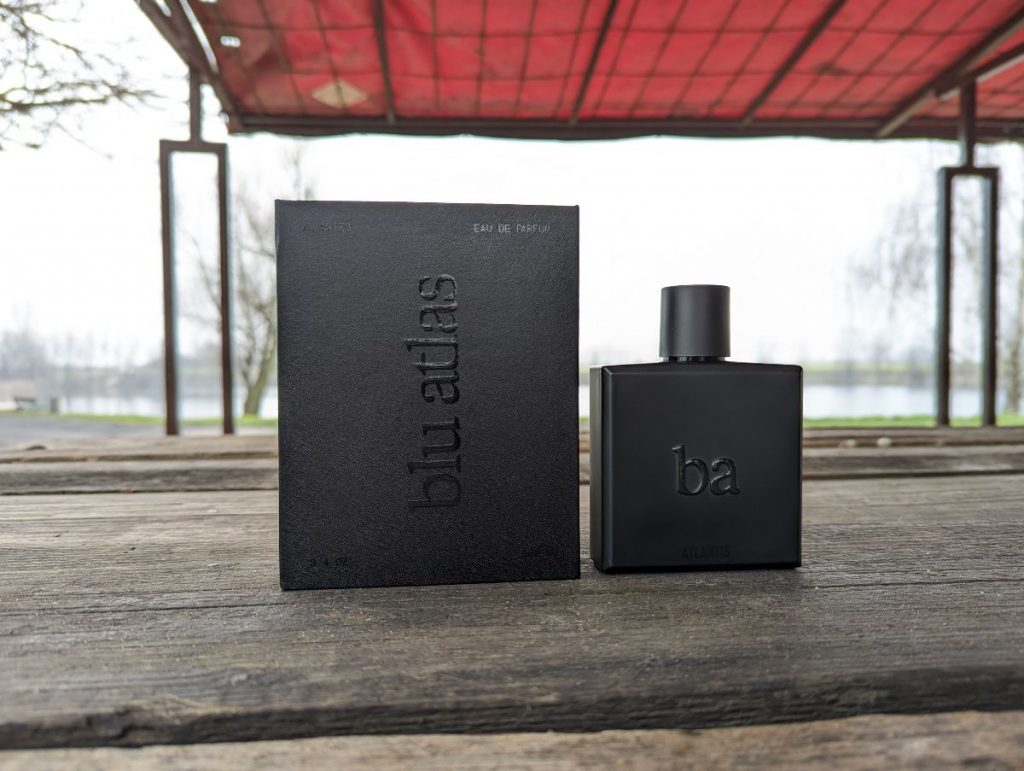 Reviewing a product you received without paying for it rather than spending your hard-earned money can be a double-edged sword that can influence your opinion.
Because of this, I stayed away from seeing any articles or YouTube review videos to have a clear mind and unaffected opinion.
Since the reviews popped out approximately at the same time and by just seeing the titles that were overly positive, I knew that there could be potential trouble here, and here at Scent Grail, I don't do that kind of thing.
Even with Zaharoff's fragrances, I reviewed previously, and no matter how good an opinion I have about George Zaharoff, I still believe that the only fragrance worth being called a masterpiece is Zaharoff Signature Rose.
So, in the end, I took an extra couple of weeks to get a review done, wear the scent much more than I would usually do, and get a full picture.
One thing I have to mention is how glad I am that this ain't a clone perfume of anything on the market, and how the company didn't go with the easy route of cloning something popular just for profit.
I also believe that this is a good step for the future and the expansion of the line I hope they'll continue to do. With the next release, I would personally recommend sourcing ingredients from big-name manufacturers such as Givaudan and getting a perfumer such as Jacques Cavallier who is a master at creating fresh and creative fragrances.
So, you must be asking by now, how about the scent itself? Is it good or is every other review trying to sell you a fragrance you would regret buying?
I'll just say that if you are living in States, the best thing to do is to sample it first. This kind of note combination is not something you would get in other popular releases such as Dior's Sauvage or Invictus by Paco Rabanne.
But, on the other side of the perfume spectrum, it is still safe enough without going into the niche territory. For me, the only thing that smells like the jungle is still one and only Amouage Figment Man, and it shouldn't worry anyone.
What could be a potential warning is the combination of peach and apricot that persists throughout the life of the fragrance and is a combination that won't suit everyone.
Also, the performance is quite moderate for an Eau de Parfum, and I could see it struggle to perform during the hot summer days.
Now, onto the ingredients inside that are nowhere to be found on the product itself. The first thing I thought was why would a company that works with vegan ingredients exclude something important as this?
The obvious reason is that 99% of fragrances on the market are made out of synthetics, some good, and some bad. Just look at Tom Ford perfumes, all synthetics, and still manage to be the best perfume brand in the 21st century.
While I cannot confirm how much natural stuff is inside because for obvious reasons, what I can say is that no matter what's inside here, it does smell like a mid-range designer scent with just enough twists and turns to separate it from masses of same-smelling scents. Good job.
With an upper-class presentation and a safe, but unique scent profile, Atlantis would be a nice gift for your loved ones. Especially for those who are not that serious about the fragrance game.
As for everyone else, I would sample it first before deciding to get a full bottle.
Top Notes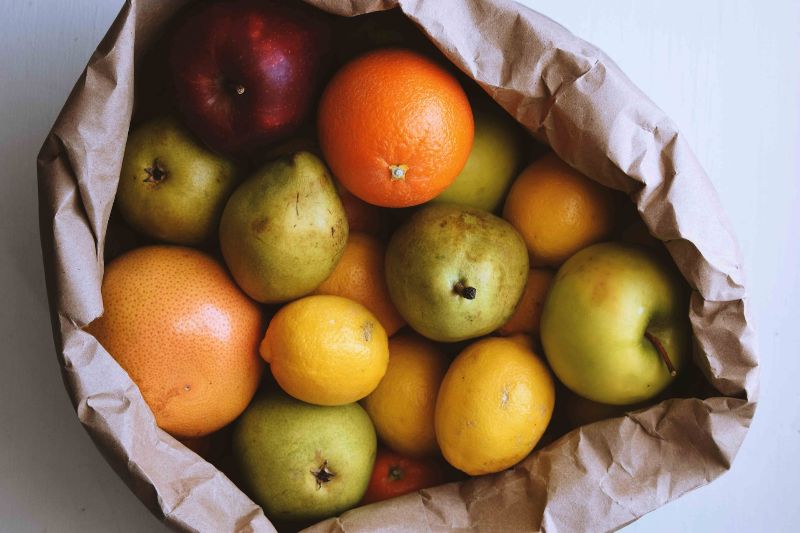 Bergamot
Lemon
Blackcurrant
The fragrance opens up with a juicy dose of fruit combination, mainly lemon, peach, apricot, and aldehydes that also give orange-like, freshly dried clean bed sheets.
This mouth-watering effect is something I personally always search for in my summer fragrances when I want to feel refreshed, and energized during hot and dewy days when rarely any fragrance works.
I almost can feel being close to the water without smelling any sort of salty and sea notes. If you know how Mitsouko from Guerlain gives that famous peach-like smell, you'll be right at home here.
Thankfully, this is not a one-dimensional fragrance, and undertones of floral, and musky notes are noticeable from the first spray to round up the composition and keep the perfume interesting.
While not your basic fragrance, the ingredients inside natural or synthetic feel kinda flat, and expecting them to expand and get better as time progresses could be too much.
Again, for the first release, nothing wrong, and on those casual days when we just want to smell nice from the first spray until the fragrance disappears from the skin this does work.
But, on the other hand, the initial opening which is pretty good shifts too fast into the heart notes where things the fragrance gets closer to the skin, and progression slows down.
Heart Notes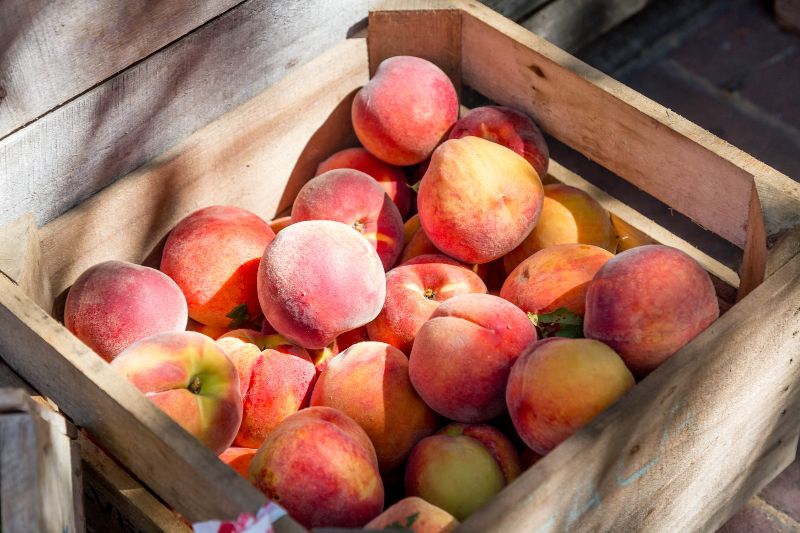 Lavender
Clary Sage
Peach
Apricot
With the good opening and appreciation of finally something new in the men's side of perfumery, the middle stage introduces herbal qualities with clean clary sage, tame lavender, and watery violet playing the main role.
This versatility and note juxtaposition provides the wearer with additional freshness and green touches, but with that mixture of peach and apricot accords gives the vibes of something strange which depending on your personal fragrance preference could be good or exotic.
By exotic, I don't mean exotic like the brand's marketing is trying to place you into somewhere in Bali, but exotic as kinda weird which occasionally rubs my nose in the wrong way.
Thankfully, there is a saving grace in the full dry down when clean muskiness overtakes the green aroma and brings back the fragrance to the right road.
Base Notes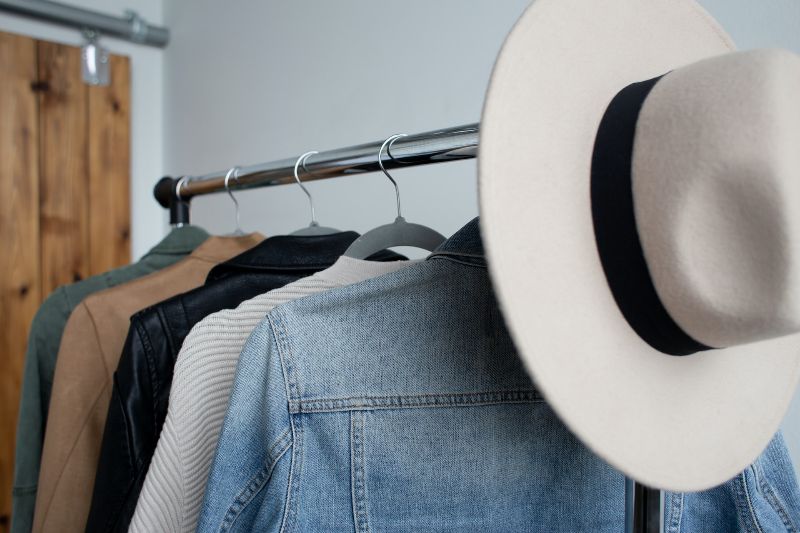 Orris
Oakmoss
Violet
Ambrette seed
Musk
In the dry down, the fragrance settles into the musky cloud, reminiscent of clean and dried clothes. This fabric softener effect is ideal to wear in casual situations to get a positive first impression.
My fragrance of choice when I want to get the same effect but on a higher level is Acqua di Parma Colonia Essenza. Just keep in mind that these two don't smell like each other, but could be worn in similar situations.
Unfortunately, orris, oakmoss, and ambrette seed are not detectable to me and are here probably to round up the base notes which if included in higher concentration could have potentially made the fragrance go in some other direction.
I still detect that peach/apricot note which gently goes away with the last traces of muskiness.
Performance
For me, the performance is quite moderate for an Eau de Parfum release. I get 4 – 6 hours with moderate projection and a soft sillage bubble.
During the first hour, the performance is very good, but after that, it sits close to the skin. Thus, you cannot overspray this scent, and getting a couple of sprays on your clothes could potentially boost performance for an hour or two.
LONGEVITY: 4 – 6 hours
PROJECTION: Moderate
SILLAGE: Soft – Medium
Target audience and compliments
All fragrances are unisex, and if you are confident enough, you can wear anything you like. Regarding this one, I do feel that it tends to go more on the masculine side, as it's marketed.
Wearing it more than 30 times during the last couple of weeks, I'm yet to receive a single comment on the fragrance I was wearing.
This could be due to the colder weather which stops it from developing lighter notes, but I also wore to the office in a climate-controlled environment where the result was exactly the same.
I have to say that this also surprised me since the general public usually likes similar scent profiles.
AUDIENCE: Men
AGE RANGE: 18+
COMPLIMENTS: Low
When & Where
Versatility is where Atlantis shines the most, and besides some black tie events, it fits everywhere in the right warmer seasons.
I have worn it on casual strolls while doing daily shopping, to work, jogging, cycling, and daily stops at local coffee shops to hang out with my friends.
As a daytime fragrance, when I didn't want to stand out from the crowd but still wear something different, Atlantis did the job.
SEASONS: Spring and Summer
OCCASIONS: Leisure, Business, and Sport
ATTIRE: Professional, Smart-Casual, Leisure
Uniqueness and value for money
Even if I said this a couple of times already in this review, I have to give this one credit to the point where it deserves it.
Honestly, I wasn't expecting something different, and my expectations were low that I expected a clone fragrance of something more popular.
Contrary to that, Atlantis surprised me so much with this that with everything new I have tried out recently, it is still one of the most original releases.
Even with its originality, value for money is where it gets a lower score for me. Mainly because of not being able to see what kind of ingredients are inside, moderate performance for an Eau de Parfum, missing the point with marketing, and smelling like a mid-level designer where the competition is stiff.
UNIQUENESS: 4/5
VALUE FOR MONEY: 7/10
Pros and Cons
Here are some better and weaker parts of this perfume:
Pros
A good first release from the brand
A creative and different composition that isn't for everyone but will be appreciated by experienced noses
Nice presentation
Cons
The bottle design has a strong reminiscence of Chanel's Bleu de Chanel
Tricky performance
A creative and versatile composition that might not suit beginners
Peach and apricot don't mix that well with green and aromatic heart notes while base notes are basic musk
Conclusion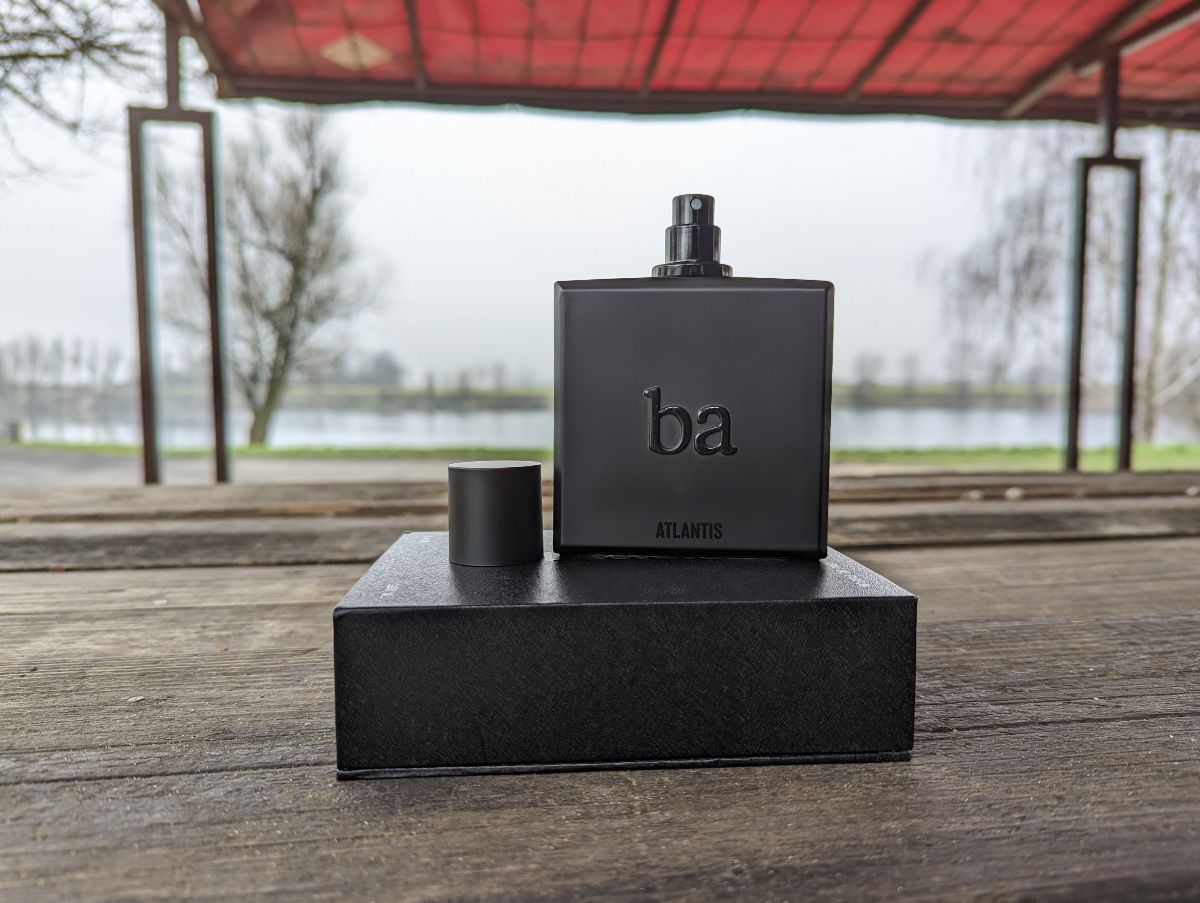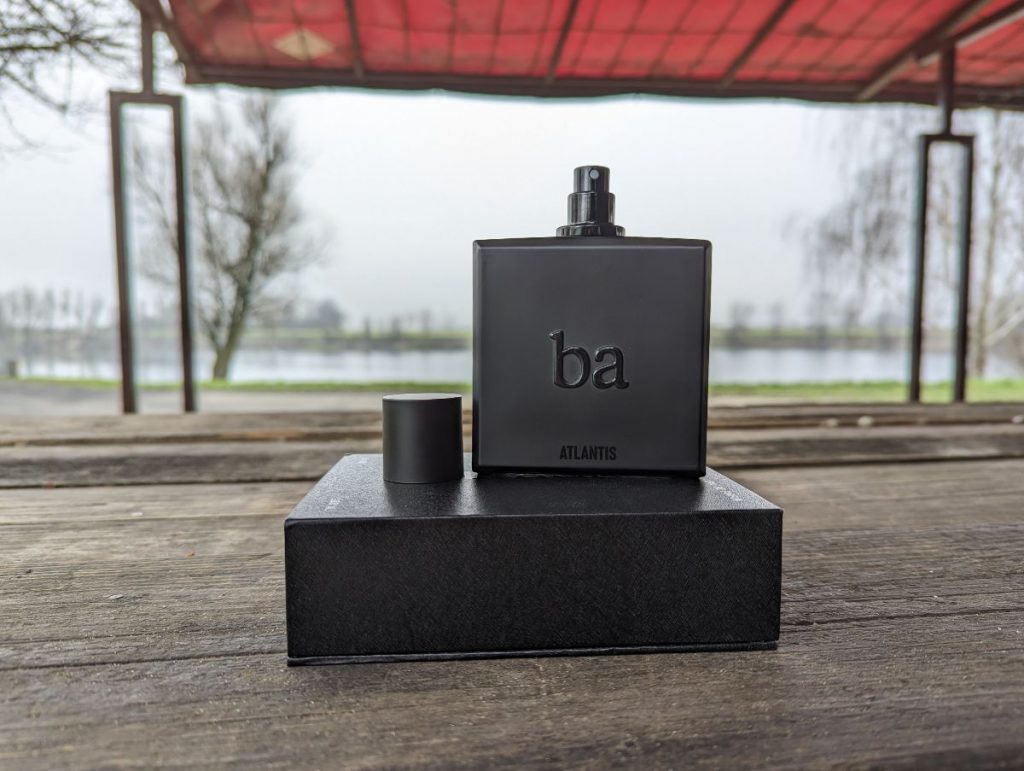 And there you go. A full review of the new Blue Atlas fragrance called Atlantis. To get this review done, and to do it without being influenced by anyone, my journey with this fragrance spanned over a month of wearing and analyzing it in different scenarios and occasions.
This is how I would like to see everyone critically discuss every fragrance and do a review so that every potential customer can have an honest opinion before purchasing anything. This also includes big brands that sent their new fragrances without charge to reviewers.
The team from Blue Atlas is off to a good start, and there is great potential here, but the next release should have a real name behind the creation, someone who has years of experience in the industry, and if they opt to go with mostly natural compounds, there is a great lesson to be learned from Jo Malone, a brand that does low performing fragrances with sublime compositions.
The collection & similar perfumes were skipped in this article due to the fragrance being the first and the only available perfume from the brand, and not remind me of anything I could think of.
Even with all of this said, I have enjoyed my time wearing Atlantis, and it might get a couple of wears during spring and summer to see how it performs then, but I'll probably stick with my tried and true Acqua di Parma's in the long run.
What are your thoughts about Blu Atlas Atlantis? Have you tried it? Do you like it? Let's start a conversation and let me know in the comment section below.
In case you are in doubt about whether you should consider buying any fragrance, it's always good to take a look at Scent Grail's S.P.A. Signature Factor Guide.
It is easy to use and the most relevant perfume-buying guide on the web. This way, you can check out if a particular fragrance is worth checking out, and potentially find your signature perfume.
Scent Grail content is free for anyone to use without anything hiding behind the paywall. If you would like to help me do more great articles like this, you can donate via PayPal. Much appreciated.
Find out more Scent Grail articles about perfumery, check out top lists, and other helpful reviews via the links below:
REVIEWS
TOP LISTS
SCENT GRAIL LEARNING CENTER
Until next time, have a great time, and keep smelling like a million bucks!
Best, Marin!
#scentgrail #scentgrailtribe
Scent Grail on Social Media: Facebook | Twitter | Instagram | Pinterest
Your number one source for Holy Grail Signature Scents.– Marin Kristic